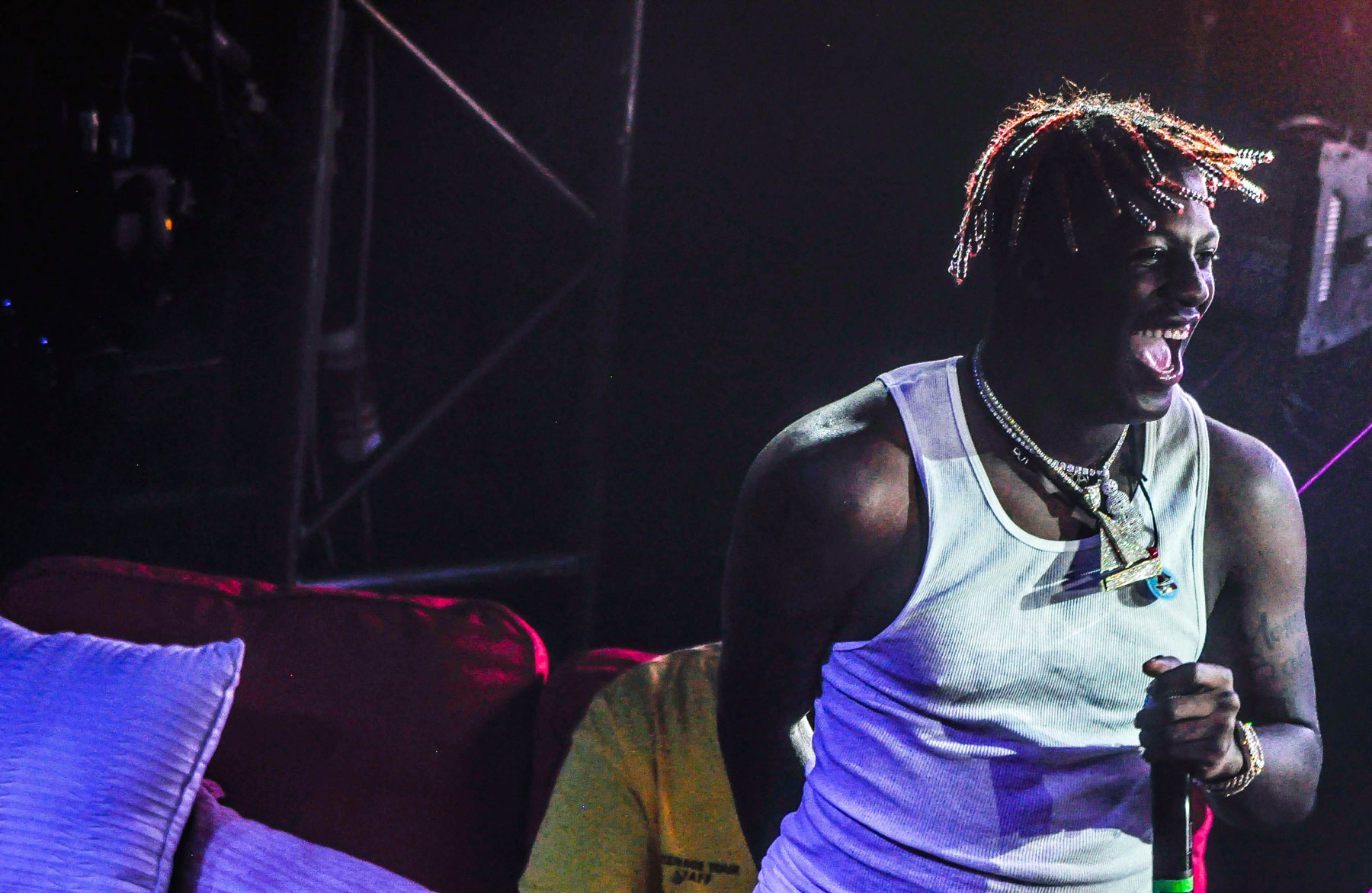 Lil Yachty came to the Electric Factory Aug. 24 with a few of his friends.
These friends included Evander Griiim, Sailing Team and Nicky D's all on the road for the "Teenage Tour." Inspired by Tyler the Creator, Yachty focused on performing as a collective, not with the focus solely on him. The stage was full not only with people, but with a large red couch with white pillows, a white desk that read "Late night with Lil Boat" full of water bottles, sticky notes, pens, plastic cups and a large, white DJ booth.
All of this furniture, in addition to several chairs, made the stage constantly crowded with people. For the majority of the performance, seven-plus people would be on the stage at one time. The openers would come and go as they pleased, whether it be singing, dancing, hyping up the crowd or just sitting to enjoy the performance. Many water bottles were thrown, cheering was constant and mosh pits were heavily encouraged.
This set up coincided with how inclusive Yachty was with the crowd. On two occasions, he had crowd members come up on stage with him and his team. Preluding his performance of "Lady In Yellow," from the "Teenage Emotions" album, he told the crowd he needed two girls to join him on stage. While his selection seemed random at first (having girls not exactly in the front of the crowd join him) when sitting together it became evident that they were chosen based on the fact that they were both wearing bright yellow.
Both Snapchatting and dancing, you could tell they were psyched to be Yachty's chosen "ladies in yellow." On the second occasion, he let two fans come on stage to compete against each other. He called for two people who "needed to really know the words"  to one of his biggest hits "One Night."
A guy and a girl came on stage and the guy was able to enthusiastically make it through the whole first verse, while Yachty played the beat for him. When he finished, the girl only was able to make it through a few words before messing up and having a buzzer go off declaring the guy the winner. While this was only a five minute bit, it broke up the set and engaged the crowd. This is an atypical move in higher profile rap concerts, which says a lot about the 20-year-old's ego.
For those of you who are unfamiliar, Lil Yachty is new to the scene but has already gained crazy, international popularity. Originally from Atlanta, he is easily recognized by his signature bright, red hair (which he head banged constantly throughout the show.) Last year, he was featured in DRAM's smash hit "Broccoli" and in Chance the Rapper's hit "Mixtape" from the Grammy award-winning "Coloring Book" mixtape.
His first album, "Lil Boat" was released in 2016 and featured hits "One Night" and "Minnesota." He released "Teenage Emotions" May 26 which has features from Diplo, YG and Migos. Standout tracks from "Teenage Emotions" include "Peek A Boo," "Forever Young" and "Better." The "Teenage Tour" stood out as being incredibly fun, positive and engaging and I am excited to see how his music evolves as he grows as an artist.