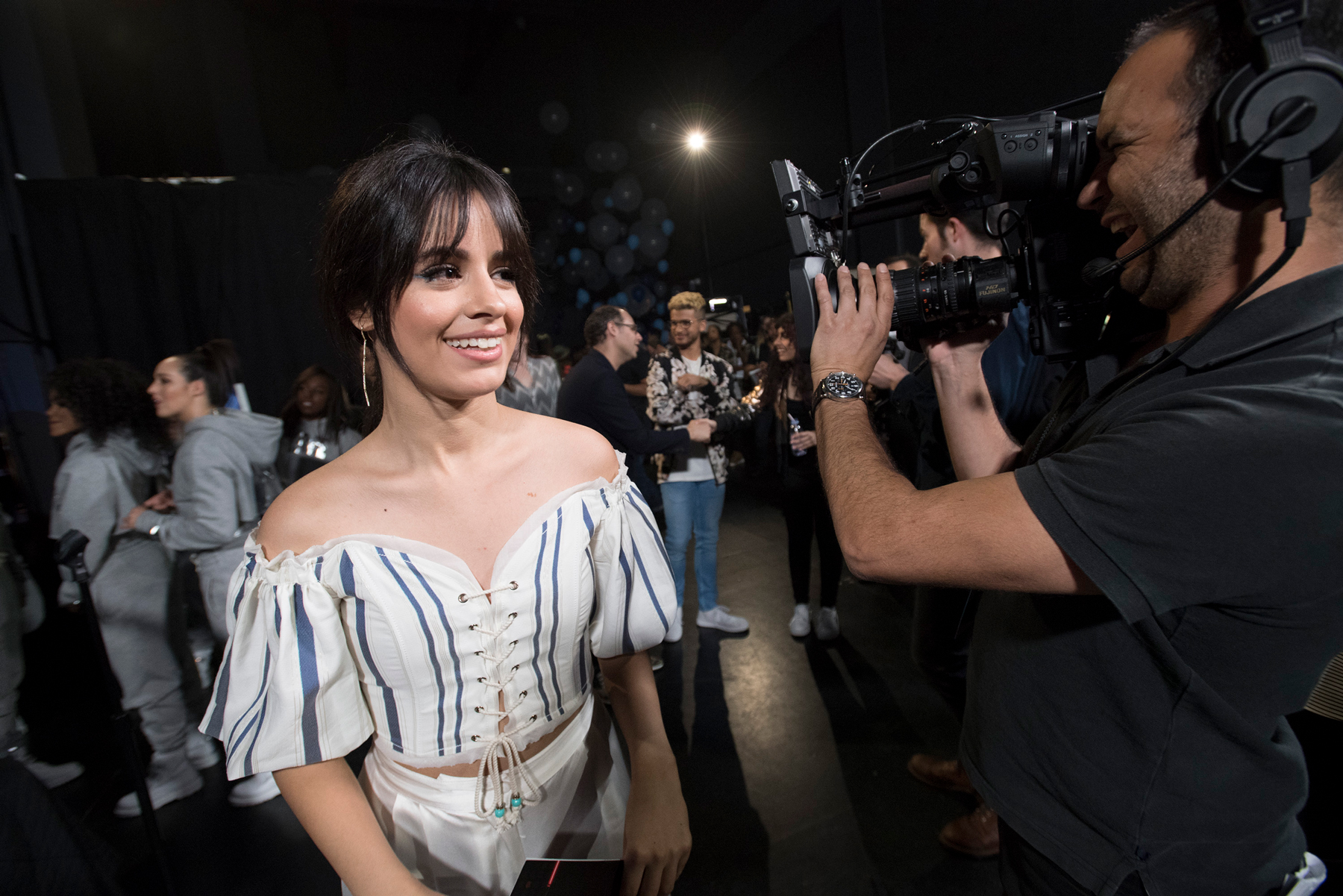 I owe Camila Cabello an apology. No, I have never met her or communicated with her in any way. But, I did commit the cardinal sin of fandoms: I doubted her.
When Cabello left Fifth Harmony a mere 11 months ago, I thought she was crazy. I couldn't imagine why you would leave the most popular girl group in the world while they were just starting to gain real notoriety.
It was obvious Camila Cabello had plans beyond Fifth Harmony early on. Cabello was always the standout member of the group. She was Fifth Harmony's centerpiece on many songs, and gave the most fire in live performances. In 2015, she released a duet with her friend Shawn Mendes called "I Know What You Did Last Summer." It was the kind of duet pop music had lost to rap features and hook girls. It cracked the Top 20 on Billboard's Hot 100, which Fifth Harmony had only done with one of their singles from "Reflection."
Though there were certain sects of the Harmonizers decrying Cabello's solo effort as a sign she wasn't loyal to the group, all seemed smoothed over by the time the group released "Work From Home." It is the group's most successful single to date, and the album that followed was a big step forward for the group. It seemed like they were finding their groove.
Then came the summer of 2016 which saw drama within the group on tour. The drama climaxed with Cabello leaving the stage in the middle of a concert, citing a panic attack. As the summer wore on, social media was full of pictures of the group minus Cabello hanging out and working.
Where was Cabello? She was in the studio with the Chainsmokers and Diplo. The fans were furious.
Then came the straw that broke the camel's back: "Bad Things" with Machine Gun Kelly.  The duo was able to pull off a sexy, daring radio hit that took everyone by surprise. As Fifth Harmony's contracts drew closer to ending, fans wondered if this would be the launchpad for a solo career.
After four and a half years, Fifth Harmony announced Cabello's exit from the group Dec. 18, 2016.  Just a week later, "Bad Things" would reach the Hot 100's top 10.
The fans were angry and heartbroken. Personally, I was shocked. It seemed too early — Fifth Harmony seemed to be on the rise and finding their niche. Expectations were high for the third album. Why would she leave before the peak? It seemed like she had just shot down the future of her own career, and the group, too.
I thought Cabello was being a diva. I thought she wanted more attention for herself and that greed would be her downfall. I questioned whether she had the talent to make it by herself. It seemed she was losing a lot of potential fans, too. The fandom divided quite rapidly into those who stood with Cabello and those who would stay loyal to the group.
What I didn't know was that Camila Cabello had made big sacrifices for the group. Most notable is the opportunity to have featured on "Closer" with The Chainsmokers, a spot which instead went to Halsey. I also didn't realize Cabello had developed a knack for songwriting. The group didn't have writing credits on any of their songs, so we were left to assume they only had the talent to sing and dance. But, this assumption was incorrect.
In the group's offtime, Cabello had built a network of producers and songwriters. She put this network to good use in the months following her departure from the group.  Her first single, "Crying in the Club," was produced by Benny Blanco and co-written by Sia. Those are huge names for a debut solo single.
Her first solo performance at the Billboard Music Awards was further proof she was ready to strike out on her own. She wowed with her voice, moderate choreography and lots of pyrotechnics.
Fast forward to now: she has opened for Bruno Mars on tour, she's a spokesperson for Guess and her song "Havana" is number two on the Hot 100, an achievement Fifth Harmony has been unable to attain.
"Havana" is what was finally able to convince me that I was horribly incorrect. While "Crying in the Club" was an amazing song, it failed to differentiate Cabello from Fifth Harmony. It was easy to imagine the group taking on this track and possibly making it better.
"Havana" is different. It is a chill track that manages to mix the best of 2017's major trends. It has the slink and relaxed beat of trap, the slight Latin influence of "Despacito" and an earworm of a chorus that refuses to leave your brain even after hundreds of listens. The music video for "Havana" is funny, with striking choreography and a story. It is a true presentation of her identity as a solo artist.
On the other hand, Fifth Harmony is on the decline. Their self-titled third album failed to break new ground, trying to take the formula of "Work From Home" and squeeze new success out of it. Don't get me wrong, there are some great songs on the album, and it is their most cohesive work to date. But it's not what people are looking for now. It has yet to impact radio or the charts in a meaningful way.
Camila Cabello: I am sorry. I doubted you and your talent. I didn't see what you knew you had in yourself, and I said some mean things about you. I anxiously await your upcoming album, "The Hurting, The Healing, and The Loving." I wish you the best.