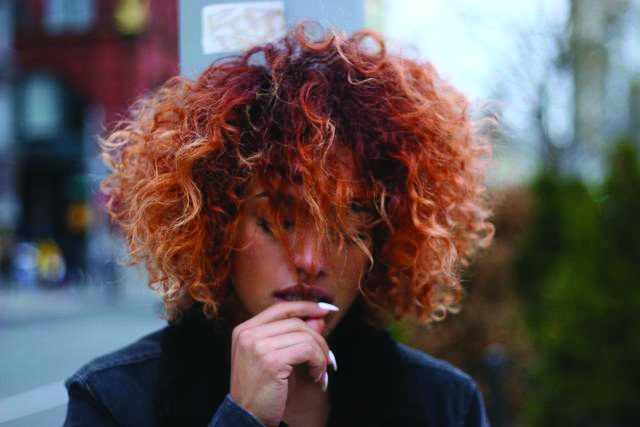 The Mad Dragon Music Group paired up with Sony Music U and Saxbys April 22 to present up and coming artist Starley.
Starley is a dance-pop artist who is signed by Tinted Records in Australia, and is now also signed by Sony's Epic Records in the United States. Influenced by the music she listened to growing up and combined with her multiracial background, Starley's musical style has developed into a unique fusion of genres, all routed in pop music.
Originally hailing from Sydney, Starley moved to London to pursue a career in music and landed a publishing deal with Sony/ATV Music Publishing UK. That opportunity provided her with the ability to learn the craft and art of songwriting while collaborating with a wide range of producers, writers and artists across  London, Sweden and the U.S. She is currently working on her new album. She is also currently on tour with Clean Bandit and Zara Larsson. After the Saxbys set, they performed at a sold out show at Union Transfer.
You may know of Starley if you have heard her hit single "Call On Me." The single has blown up in the past year on pop radio stations. It started out as a song that was mostly acoustic, but gained a lot of traction after Ryan Riback released a remix of the track. It has since gotten a lot of attention and has more than 358 million plays on Spotify.
Mad Dragon Music Group provided all the necessary equipment for Starley and her guitar player to perform a short, acoustic set at the Saxbys on Drexel's campus. It was a very intimate event, and it gave her the opportunity to reach new fans. She performed three songs. The first was an original song titled "Into You." Before her second song she gave the audience a choice between two covers. The audience was unanimous in their choice of "Closer" by The Chainsmokers.
Before she performed her last song, she took a second to connect with the audience by telling them a little bit about her past as both a person and a performer. She finished up her set by performing her hit single "Call On Me."
After her performance she hung around Saxbys for about 30 minutes for a quick meet and greet. Fans were more than welcome to come up to take pictures or chat with her for a few minutes. They even gave one enthusiastic fan a VIP ticket for the sold out concert at Union Transfer later that night. In addition to that, during the event, Saxbys put on a contest in which if a customer spent $5 or more in the time she was there, they were entered to win a pair of tickets to the the same show; the winner was Drexel Student, Kevin Groome.
It was an awesome experience, and it was great to have an artist of her caliber perform at Drexel! We appreciate Sony Music U and their college representative (and fellow A&E writer!) Caylie Landerville, Mad Dragon Music Group and Saxbys for putting on this event.