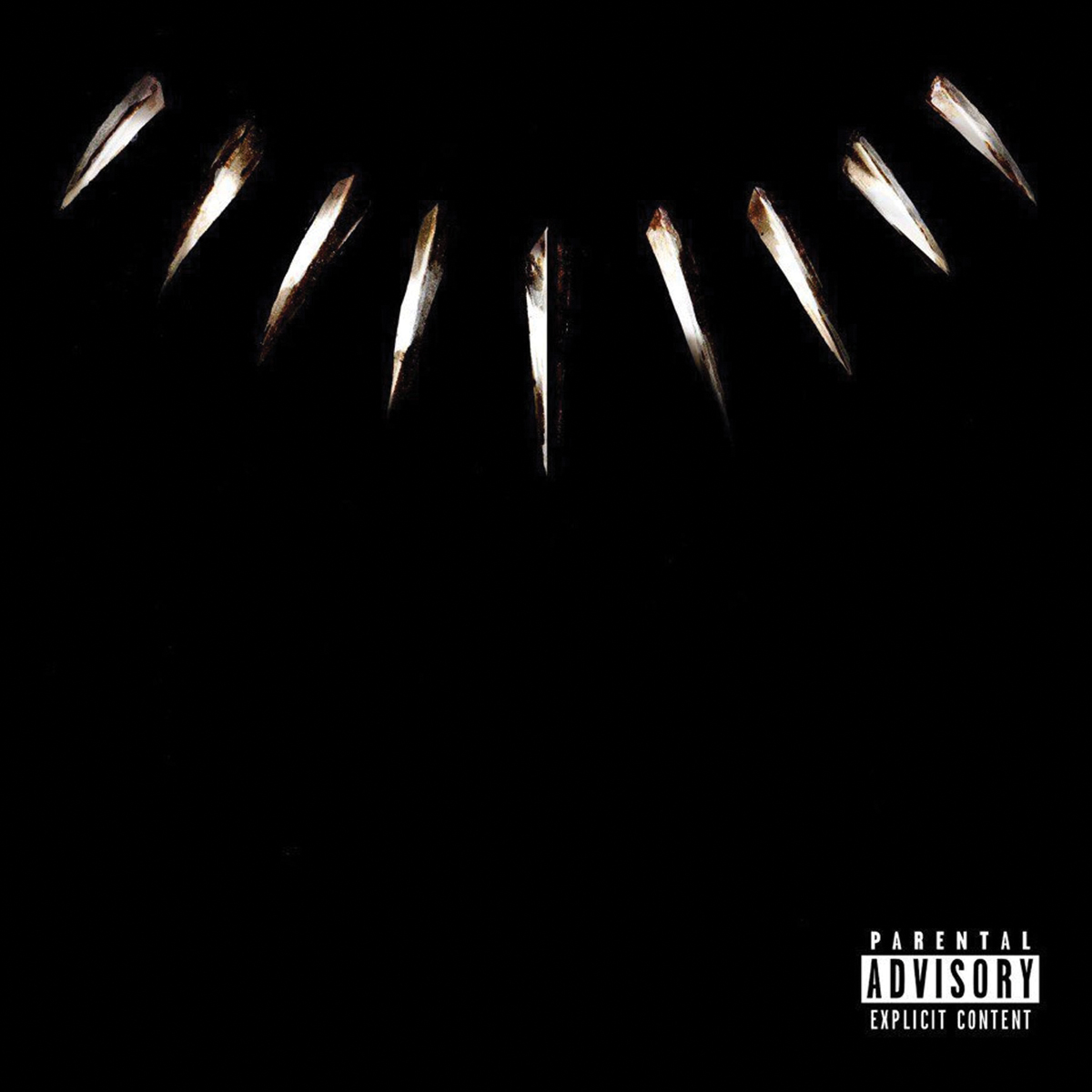 Have two things you loved ever come together to do something awesome?
If the answer is yes, then you understand my excitement for the most recent collaboration between Marvel Studios and Top Dawg Entertainment, "Black Panther the Album: Music From and Inspired By."
Top Dawg Entertainment has been producing great music lately, like SZA's "Ctrl" and Kendrick Lamar's Grammy award-winning album "DAMN.," making them the perfect label to produce a "Black Panther" album in conjunction with the release of the upcoming film.
The album, curated by Kendrick Lamar and Top Dawg himself, understands the Black Panther character. This is evident from the jump with the title track, "Black Panther." The track is a great opener that sets the tone and engrosses you into this world by making multiple references to T'challa, Wakanda and Killmonger. Also, the dreary piano on the track fits so well, and the track is closed out by saxophone melodies.
The momentum continues with the lead single "All the Stars," featuring Lamar's labelmate SZA.  I really like SZA's performance on the track; she adds a rich chorus that really makes the record.
"X" is one of the hypest songs on the track list.  It has flavorful production by Sounwave and Illmind, an infectious chorus from Lamar and good supporting verses from Schoolboy Q, 2 Chainz and Saudi.
After the mediocre  "The Ways" from Khalid and Swae Lee, comes "Opps" featuring Lamar, Vince Staples and Yugen Blakrok. The track has Vince Staples' touch on it as it features pounding electronic production.
The next standout track is "Paramedic!" The track starts with a smooth intro by Zacari but quickly transforms into a hard hitting beat from DJ Dahi, CuBeatz and Sounwave. Up and coming West Coast rap collective SOB X RBE star on the track, and they leave a big impression for being one the smaller acts on the album.  
"Paramedic!" is followed up by two other tracks in "Bloody Waters" and "King's Dead."
"Bloody Waters" is a smoother song with singers James Blake and Anderson .Paak appearing alongside TDE's Ab-Soul. Anderson .Paak's hook is buttery as always, James Blake does his thing, filling in the track, and Ab-Soul is tolerable thankfully.
"King's Dead" is another group cut on the project with Lamar, Jay Rock and Future. The song starts off promising with a strong hook from Lamar and verse from Jay Rock. But as soon as Future comes into the song, he gives his best effort to ruin the flow with a bewildering verse.  
After his out-of-tune crooning, we are treated to a beautiful beat switch with James Blake and a high energy, alliterative conclusion from Lamar.
Another banger on the tracklist is "Big Shot" which has Lamar and Travis Scott trading verses.  It continues the current trend of using woodwinds with trap instrumentation a la "Mask Off" by Future or "Portland" by Drake. It's pretty much exactly what you'd expect from a Travis Scott, Kendrick Lamar collaboration, but it's enjoyable despite its predictability.  
The album ends with "Pray for Me," a team up between The Weeknd and Lamar. The track is your average Weekend formula including an assist from Lamar. It isn't anything special and it has some poor singing from Lamaron the back half.
Assessing an album like this is hard to do. Should it be compared to other film soundtracks (such as "Fifty Shades of Grey") or other, more robust works done by these artists? I feel the proper way to look at something like this is to look at more recent group projects that have been released, like ASAP Mob's "Cozy Tapes Vol.1: Friends."  
The album I am most reminded of however is "Cruel Summer" by GOOD Music. Just like "Cruel Summer," "Black Panther" features an all-star cast and great production, but struggles with balancing all its artists, thus creating tone and consistency issues.  
"Black Panther" is a solid promotional album that understands the universe of Black Panther. It features special singles and performances from popular artists, but in the end lacks what it takes to elevate into something great.