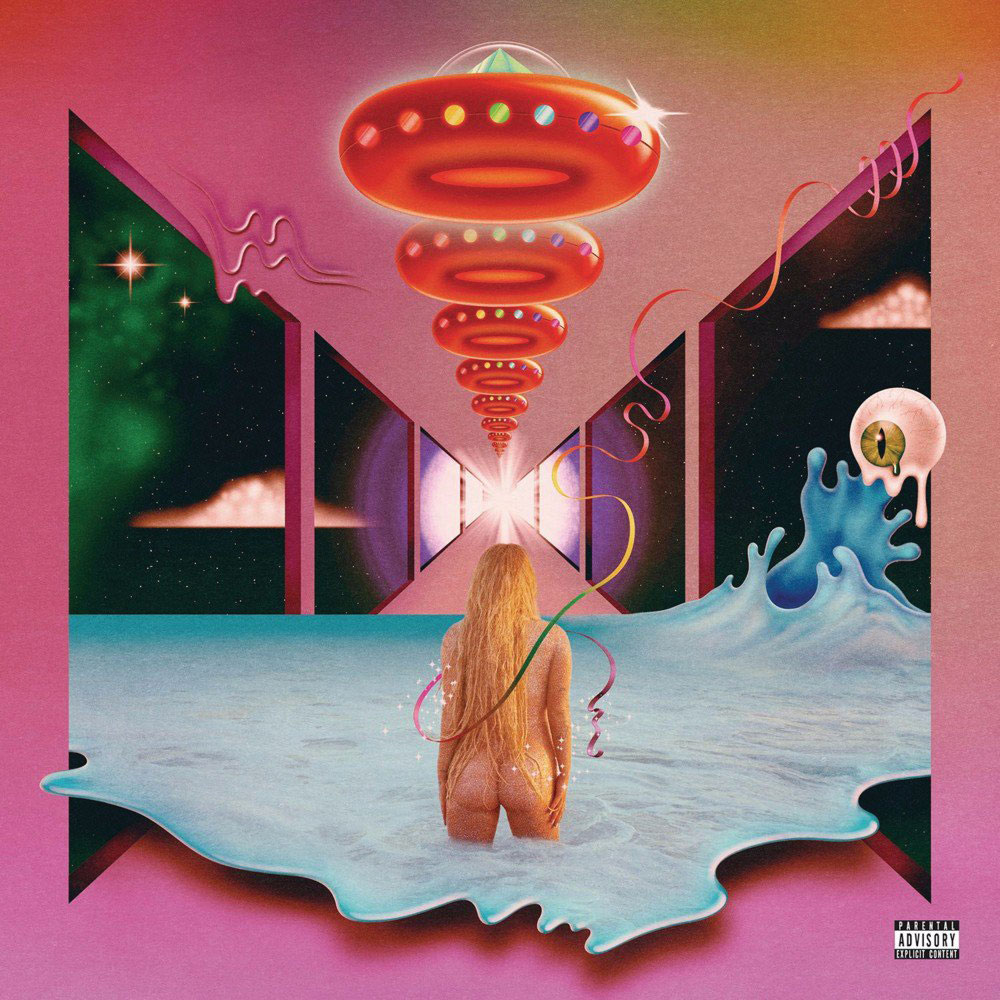 After a widely publicized dispute with her former producer-manager, Dr. Luke, and some time in a rehabilitation center, Kesha released her first album since 2012 on Aug. 11. It is her first album since her debut "Animal" to reach number one on the Billboard 200.
Kesha became instantly known as the party girl when she arrived in 2010 with "Tik Tok." Then stylized as Ke$ha, her next album and EPs were a continuation of this character. On her new album, "Rainbow," we see a deeper portrait of the girl behind the facade.
Sonically, this album is a huge progression for the 30-year-old singer. Much like Lady Gaga did with "Joanne," Kesha matures from the edgier party music into a more folksy area of pop music.  
Gone are the synth-based, late-night drugged-out party tunes. "Rainbow" is full of empowerment, acoustic instruments and (perhaps most surprisingly) forgiveness. With the caricature gone, we are able to see that Kesha has the ability to give those earworm melodies meaningful lyrics.
The first song written for the album was the title track. The song "Rainbow" is Kesha's letter to herself. She wrote it while she was still in rehab, and it acted as her promise to herself to get better. It starts as a piano ballad and swells to full orchestration with production by Ben Folds. It radiates optimism.
The first single released from the album was "Praying." Not overtly commenting on her legal battle, Kesha lets her fans know that she is forgiving and moving on. She hopes that others are able to do the same. The song is also about coming to terms with the fact that we don't have control over everything.
Kesha has writing credits on all but two of the songs on "Rainbow." The two that she doesn't were written by her mother Pebe Sebert. "Old Flames (Can't Hold a Candle To You)" was first sung by Kesha on her "Deconstructed" EP. The album version has fuller production, and features vocals from Dolly Parton who released a version of the song in 1980.
"Godzilla" is the other tune written by Pebe Sebert. It is an odd song about falling in love with the gigantic lizard. The song is a bizarre inclusion, but it shows that Kesha is still not afraid to be weird.
"Woman" is a fiery female empowerment anthem inspired by the controversial comments President Trump unknowingly made on tape. The song is a funky rock jam featuring The Dap-Kings horns. Turn the volume up for this one.
If you're looking to dance to Kesha again, I would recommend "Let 'Em Talk" and "Boogie Feet" both featuring rock band Eagles of Death Metal. "Let 'Em Talk" is about ignoring what everyone has to say about you. Kesha wants you to do you. "Boogie Feet" is a rock take on Kesha's former dance jams.
"Hymn" is almost a grown up "We R Who We R." Like "We R Who We R," "Hymn" is a song for the unapologetic outcasts. One could argue it is the best song on the album, and probably the most radio ready. The chorus is sure to inspire a fair amount of Instagram captions.
"Learn to Let Go," "Finding You," and "Hunt You Down" are all notable tracks that find Kesha exploring new experiences and old territory in her new sound.
Freedom sounds good from Kesha. "Rainbow" will ensure that her narrative doesn't end in court. These songs are refreshing, inspiring, and just plain good. She may not wake up feeling like P. Diddy anymore, but her music will still be blowing speakers up.