The word "classic" in hip-hop is one that cannot be used lightly. "Classic" albums withstand the test of time and are still highly regarded 10, 20 or even 30 years later. While there have been many incredible albums over the illustrious history of hip-hop, few debut albums have ever been able to accomplish what Kendrick Lamar has with "good kid, m.A.A.d city."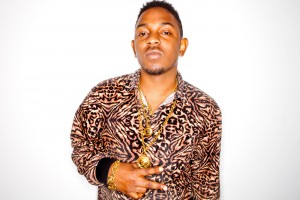 In hip-hop these days, debut albums of artists signed to major labels are typically designed with two or three songs that are made specifically for radio and clubs, a song or two with features the label paid for to build hype for the album, and the rest as a showcase for the artist to prove what he or she is truly capable of doing. While this hodgepodge of songs can be and often is enjoyable (depending on the caliber of the artist), it doesn't resemble a full body of work; it's just a bunch of pieces put together to deliver an album that the label and artist can be happy with. Lamar did not follow this formula. Instead, he crafted "good kid, m.A.A.d city," a creative, modern interpretation of classic West Coast hip-hop. The album takes listeners to Compton during the summer before Lamar entered 11th grade. Malcolm X once said, "It is impossible to understand the present or prepare for the future unless we have some knowledge of the past." So instead of rapping about the perks of being a rapper in 2012, Lamar takes us back to his "mad angry adolescent divide," one of two meanings of the album title's acronym, to further understand the person he is now.
The album begins with "Sherane a.k.a. Master Splinter's Daughter," where a prayer is recited as the echoed keys and filtered background vocals enter before a fat bass line and light percussion. From the moment the beat drops and Lamar delivers his first verse on the album, you are captivated by his story. "Sherane" is very reminiscent of the classic Outkast sound, with the in-depth storytelling and unique production. His detailed infatuation with Sherane is interrupted by a phone call from his mother, who frequently appears throughout the album, this time asking where he was with her car. His father interjects and seamlessly leads into the next track, "B—-, Don't Kill My Vibe."
"I am a sinner, who's probably going to sin again, Lord forgive me, Lord forgive me, things I don't understand, sometimes I need to be alone, b—-, don't kill my vibe," Lamar sings to open up the track. In the second verse, he dives into the issues with hip-hop today: "I'm tryna keep it alive and not compromise the feeling we love. You're tryna keep it deprived and only cosign what radio does." As orchestral strings bring the song to a close, Lamar's friends pick him up as he hops in the car for "Backseat Freestyle," another certified banger produced by Hit-Boy. After showcasing his ferocity over the bass-heavy track, he shifts to one of the most powerful songs on the album, "The Art of Peer Pressure," a song about the effects that his "homies'" lifestyle had on him and his actions.
The album continues with "Money Trees," featuring Jay Rock, also of Top Dawg Entertainment, Lamar's label, which signed with Dr. Dre's Aftermath, a subsidiary of Interscope Records, earlier this year. Following another voicemail from his mom, Lamar transitions into what will likely be the album's next single, "Poetic Justice," featuring Drake. These two collaborated last year on Drake's "Take Care" with the "Buried Alive Interlude" and now again as they take turns vibing out over the Janet Jackson sample.
As the feel-good track comes to an end, the voice of Sherane returns and the album turns back over to the streets of Compton with the assistance of The Neptunes on "good kid," and of MC Eiht on "m.A.A.d city." Lamar continues to dig into the issue of gang violence on "good kid": "But what am I supposed to do when the topic is red or blue? And you understand that I ain't, but know I'm accustomed to." The red or blue here refers to Los Angeles' Bloods and Crips, but Lamar tries to describe his inability to escape the pressure affiliated with these two gangs as he does on "The Art of Peer Pressure." On "m.A.A.d city," Lamar recites "Compton U.S.A. made me an angel on angel dust," the other meaning behind the acronym in the album title.
Next up is "Swimming Pools (Drank)," one of the album's lead singles; however, the version on the album is extended with an additional verse and an added incident at the end. As gunshots go off following a night of partying, Lamar's friend Dave ends up being shot and killed before the album transitions to the 12-minute "Sing About Me, I'm Dying of Thirst." This is by far the most personal track on the album, as Lamar reflects on all of the issues that have taken over his life. By the end of this reflection, his mother leads him and his friends in the prayer that the young men previously recited at the beginning of the album. "Remember this day, the start of a new life; your real life," she says as "Real" featuring Anna Wise begins playing.
The album comes to a close with his city's anthem, "Compton," featuring Dr. Dre and produced by Just Blaze. The story resets here, as Lamar tells his mom that he'll be taking her car and will be back in 15 minutes, bringing the album to a close.
This review has only scratched the surface of this album's depth, as one could spend weeks analyzing each and every aspect of Lamar's story on "good kid, m.A.A.d city," an unbelievable narrative about growing up in Compton. Lamar's ability to share vivid details of his personal life is a feat that few other rappers have successfully accomplished or even attempted in hip-hop. It's safe to say that many years down the line, this album will be considered a classic.