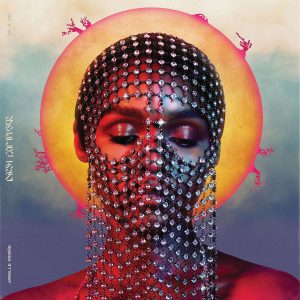 Janelle Monae is a full-fledged force. Though she has yet to garner true mainstream success, she has accomplished so much more than her sales and radioplay might lead one to believe.
Her first two albums have garnered nothing but praise from critics, and so have her EPs. She starred in two Oscar-nominated movies in 2016 ("Hidden Figures" and "Moonlight"). And she has created her own imprint label called Wondaland Records which has a deal with Epic Records, a subsidiary of Sony Music.
Through all of this, Monae has been working her way towards her new album "Dirty Computer." She has said the concept behind the album came before she released her last studio album, but she felt her fans would want her to continue the path the first album had forged. Now, she feels like it is time to be boldly herself.
"Dirty Computer" is an expansive work tackling self-identity, black empowerment and the political state of the country. The album has an accompanying movie that Janelle Monae calls an "Emotion Picture." The movie takes place in a dystopian future where people are cleansed of their originality.
The term "dirty computer" is a metaphor Monae uses for minority cultures that are relegated to being defined as other. Over the course of the album Monae claims power in the flaws of the system that make her other.
The title track, "Dirty Computer," leads the album as a smooth introduction, featuring the harmonic work of Beach Boys legend Brian Wilson. While it has the potential to come off as hokey, it feels so sincere. The song transports you to Monae's headspace and dreamily fades out.
Along with the work of Brian Wilson, there are also features from Pharrell, Zoe Kravitz, Grimes, writing from Julia Michaels and a speech from Stevie Wonder. It is obvious that people within the industry respect and admire Monae.
While all of these artists have distinct touches that often overshadow the voice of those they work with, Janelle Monae never cedes the spotlight. Monae has co-writing credit on all of the tracks, save for the interludes. It is obvious that the album is truly her vision.
Her distinct combination of R&B, pop and soul is sexy, playful and unique. There are traces of the mentorship she received from the late Prince. She carries on his legacy, without ever claiming to represent the next generation of his music.
"Crazy, Classic, Life" is one of the catchiest tracks on the album that really sets up the arc of the albums story. The production is so tight and detailed, but manages to seamlessly change moods multiple times.