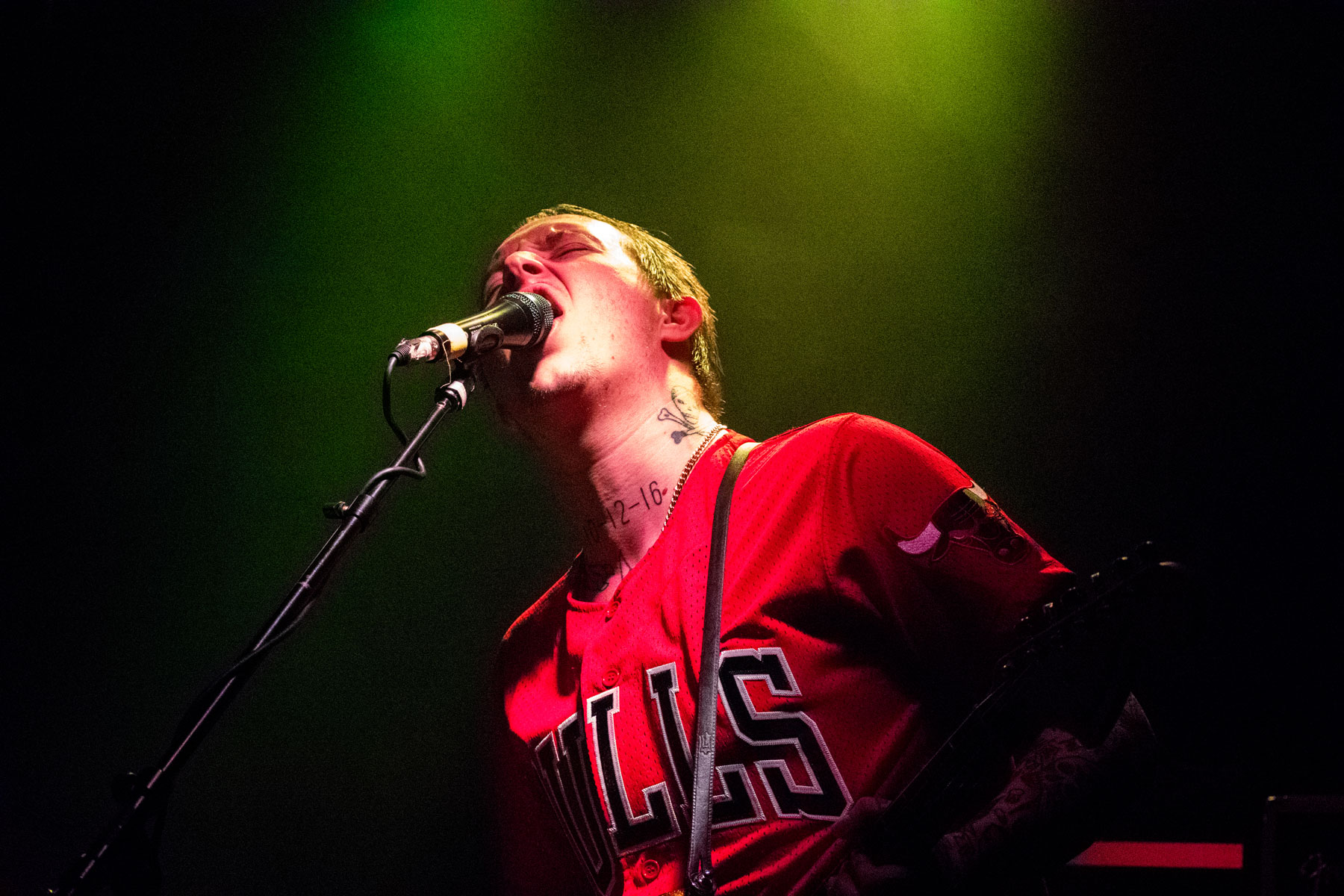 British punk rock duo Slaves, comprised of drummer and singer Isaac Holman and guitarist and bassist Laurie Vincent, nearly blew the ear drums of each audience member at MilkBoy on March 10.
Opener Lion in the Mane seemed a little drunk on stage but still put on a heartfelt performance. They seemed a little bit too crunchy hipster rock to fully appeal to the heavier punk rock fans ready to mosh.
The music that Slaves pumps out of their behemoth fender amps has the heavy drum presence and the guitar and bass sounds that give a nod to the origins of punk rock in the 1970s (think the Clash and the Sex Pistols but on PCP). Their most recent album, "Take Control," released in late 2016, was produced by Beastie Boys member Mike D. His influences have created a more balanced work than their extremely heavy 2015 debut, "Are You Satisfied."
After the first three songs, "Ninety Nine," "White Knuckle Ride," and "Play Dead," Singer Isaac Holman spoke to the crowd and told a bit of a story.
"We didn't plan on being a two piece band, but we didn't have any f—ing friends," exclaimed Holman when recounting the story of how he learned to play the drums, which he does while standing and singing.
His four-piece drum set is made up of two snares, a floor tom of monstrous proportions (used as a kick drum) and two cymbals. Almost every drummer in the industry uses a hi hat, but Holman does not. He caught a lot of flack from judgemental bar-goers before they had a following.  One man and his dog would sit at one of their weekly gigs and yell, "Where's your f—ing hi hat?" This inspired him to write the number "F— The Hi Hat," a short and extremely aggressive piece that perfectly embodied their insanely sweaty and angry performance.
As Laurie Vincent struck the first deafening chords for their hit, "Sockets," a mosh pit spun to life at in front of the stage. As far as mosh pits go, it was tame, but for such a small venue it was perfect. "Sockets" and the more melodic "Lies" were the absolute highlights of the night in regards of performance and crowd enjoyment.
In order for the fans and performers to catch their breath, Holman decided to have story time before playing "Where's Your Car Donnie?" He came and sat down in the middle of the crowd and explained how the song is not about a lost car, but a drunk girl that doesn't know where her car is.
Disappointingly, during their most popular song, "The Hunter," the band allowed a fan on stage to sing. The audience member knew every word and did justice to the song but kept trying to dive off of the stage into the mosh pit and ended up injuring a woman in the front row which soured what should have been the climax of the performance.
To end the show, Holman screamed, "You are all f—ing slaves now," into the microphone and jumped off stage.