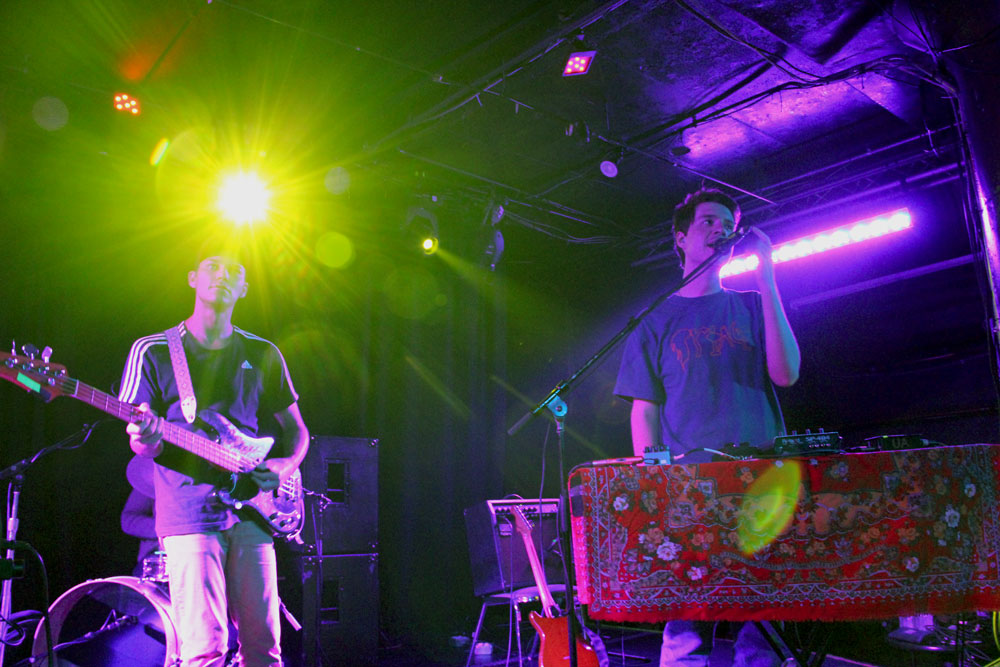 After the long-awaited release of "Fresh Air" this past February, Homeshake announced a U.S. summer tour extending to Canada in promotion of the album. On Aug. 7 he made his way to Philadelphia and brought his hazy synth sounds to a jam-packed Underground Arts.
I arrived to the brimming venue just as the secondary opener, Crumb, took the stage. The quartet's set was the ideal kickoff to the night and made me feel birdbrained for having not been familiar with the band prior to the show. Playing tracks off their debut album and the recently released "Locket," Crumb presented superb melodies while lead singer and guitarist Lila Ramani displayed dream-like vocals. Though the room was ungrudgingly bopping along with the music, the end of Crumb's set meant Homeshake's was soon to start.
Within the next twenty minutes Peter Sagar, former guitarist for Mac DeMarco and lead man of Homeshake, moseyed on up to the stage in a bucket hat which stirred the abundant crowd of tall boys and scarce women into a frenzy. After briefly piloting his keyboard, the rest of the band ambled onto the stage the lights dimmed.
Homeshake wasted no time, diving right into the sedated track "Faded" and causing all fans to passionately sway back and forth. However it wasn't until the third number, the revered "Every Single Thing," that the crowd became untamable. The sound of all the collected voices echoing the high pitched backup vocals in the song was something to remember. One thing worth mentioning is Homeshake's ability to provoke a crowd — just about every body inside of Underground Arts was grooving along with the synthy tunes the band was spewing out.
Other notable Homeshake tracks of the night were the softcore "Khmlwugh" and heavily R&B influenced "Call Me Up." The crowd seemed most excited when tunes off "In The Shower" were performed, like "Making a Fool of You" and "Michael." After "Every Single Thing," the next memorable number was the hard hitting song "Call Me Up."
All in all I was definitely impressed by the show that was put on. With Crumb on the bill, the night was filled with sultry synth and staunch head bopping. As for Homeshake, they're one of the few treasured bands that are significantly better live, so make sure to make your way out to their next show for some smooth sounds.