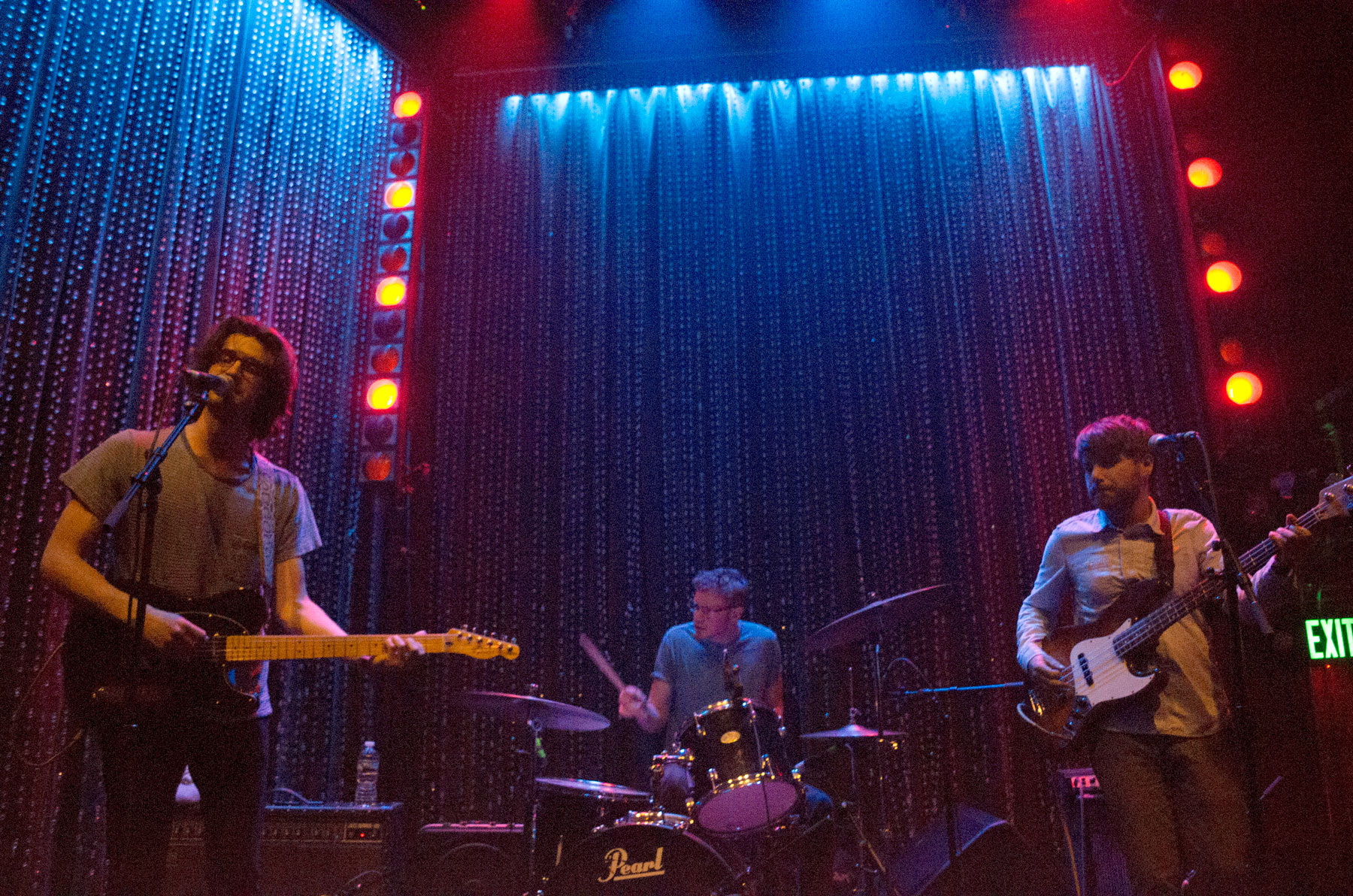 Rarely am I ahead of the curve on any new artist, with an exception to the O.G. hunks the Walters. But at the storied Johnny Brenda's April 10, I felt like I was at the start of something very new, something very exciting. The name of the band is Gold Connections. With their self-titled EP released on Fat Possum March 31, Will Marsh and company are poised on the brink of something big.
I first learned of Marsh and Gold Connections from another Will: Will Toledo, of the indie rockers Car Seat Headrest. "Teens of Denial" and the rest of Car Seat Headrest's catalogue were mainstays on my iPhone for much of the past year, so when I heard Toledo produced, engineered and mixed Marsh's EP I gave it a listen right away. Hoo boy, what a combo the two former William and Mary students make, let me tell you.
The five song self-titled EP is one of my favorite releases of this year so far. Right off the bat, "Faith in Anyone" hooks you in with a sweet little bassline before Marsh's guitar and vocals cut in. The chorus roars in, "But then the sky opened up and the sun fell down on this heartache town." It almost has a bit of a Modest Mouse vibe to it, a kind of rock that feels untameable at times.
"Isabel," the second track is a wistful tune with a more folksy vibe, until Marsh's guitar solo and big breakdown to the titular lady at the song's conclusion. "Popular Fiction" is the sleeper hit on the record. Remorseful with just a touch of "f— you," the last verse is as good as it gets. Enough of the track by track analysis, onto the show recap!
Suburban Living, Philly's own, played just before Gold Connections. That sound a bit like DIIV and played for almost 45 minutes. I'm not sure I'll listen to them again but I'll definitely never forget them for how rude they were during Gold Connections' set. It's great being able to play a hometown show, but that doesn't give you the right to converse with your friends 10 feet from the stage during the entirety of the headliner's set. My ire might also be directed towards the other opener American Trappist but I missed their set and now will never know who they are.
Phew, okay, great, onto the show recap! Playing as a three piece, with Marsh on guitars and vocals, a fella named Brett on bass and a broad-shouldered guy named Patrick behind the drum kit. Marsh brings a lot to the table on guitar, all with just a pedal or two and a sweet all black Telecaster. Playing "Salt" by himself, the song sounded great, even if it was hard to hear him at times over the constant background chatter.
"New Religion," especially the big breakdown at the end, was something I was really looking forward to hearing live and Marsh and company did not disappoint. "Start to say the pain comes in wave" and "But you don't get what you want you get for what you pay" are going to be great lyrics to sing along to one day. At Johnny Brenda's, I may have been the only one. Closing with a rousing rendition of "Icarus," an older track, Gold Connections ended on a high note.
Gold Connections may only have six songs released, but they'll all be hits let me tell you. The trio put on a tight live show that really allows Marsh's songwriting to shine. I really think they will be going places, get in now while you only have six songs to catch up on!