Philadelphia is the go-to place to explore during the summers. With activities ranging between seasons, the hidden treasures are countless. The city of brotherly love is filled with orchestrated drive-in movies, fresh farmer's markets, local art, shopping deals, unforgettable festivals and more. Bored at any point this quarter? Refresh your summer bucket list with these effortless, enjoyable festivities.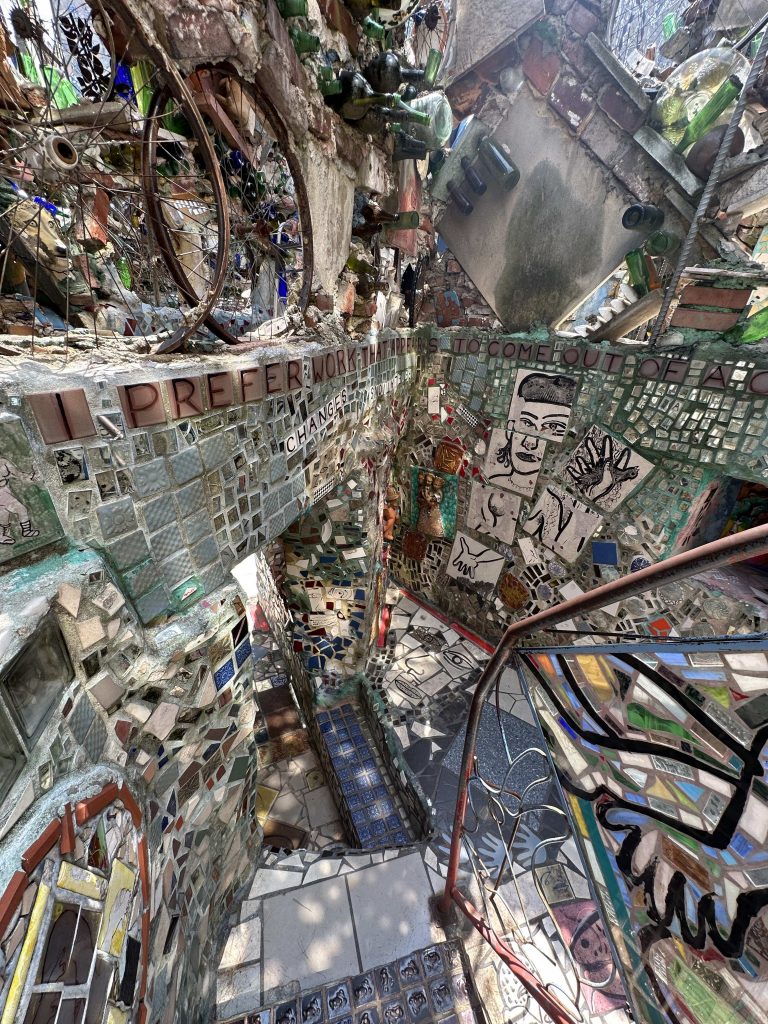 HOLIDAY FESTIVALS
Wawa Welcome America July 4th Concert and Fireworks
When: July 4
Where: Benjamin Franklin Parkway
This free-for-everyone party begins at 7 p.m. with a concert headlined by superstars Ludacris and Demi Lovato. The fireworks finale is at 9:45 p.m. Note: Guests can enter the Parkway through gates at 20th Street and Logan Circle beginning at 4 p.m.
Philadelphia Chinese Lantern Festival at Franklin Square
When: June 21-Aug.13
Where: Franklin Square, 200 N. 6th St.
Celebrate the Year of the Rabbit among dozens of spectacular glowing installations, live stage performances, festival-themed crafts by Chinese artisans, international food and drink and the Dragon Beer Garden.
SHOPPING
The Philadelphia Bookstore Crawl
When: Aug. 26
Celebrate Philadelphia's vibrant bookstore scene where two dozen participating indie bookstores around town are hosting unique and special events with discounted books, giveaways and in-store author signings, with numerous bestselling and award-winning authors appearing at shops throughout the city.
Where: South Philadelphia's Italian Market
Give vintage and antique items a second life by checking out local antiques dealer Keith Allibone's independent business. This small shop specializes in hand-picked rare jewelry, distinct home decor and other treasures curated by Keith himself. Good's Vintage sells exciting pieces for everyone, ranging from $5 to $15,000, amidst the burgeoning vintage scene in Philadelphia.
Baltimore Avenue Dollar Stroll
When: Sept. 7
Where: Baltimore Ave. between 40th St. and 51st St.
Enjoy some inexpensive fun with West Philly's bi-annual tradition, Baltimore Avenue Dollar Stroll in University City with free family-friendly programming, pay-as-you-go food and $1, $3 and $5 deals from vendors and neighborhood businesses.
MUSIC AND ART
Rising Sun: Artists in an Uncertain America
When: Until Oct. 8
Where: Pennsylvania Academy of the Fine Arts, 118-128 N. Broad St.
The African American Museum in Philadelphia and the Pennsylvania Academy of the Fine Arts are showcasing installations by two dozen artists exploring the question: "Is the sun rising or setting on the experiment of American democracy?"
Lancaster Avenue Jazz & Arts Fest
When: July 15 | 12-7 p.m.
Where: Saunders Park Greene, 39th & Powelton Ave.
Dance along to Philly's unique jazz musicians, visit community vendors with locally-made goods, or try food-truck eats.
The Philadelphia Orchestra Presents: "Jurassic Park" in Concert at The Mann Center
When: July 22 | 8 p.m.
Where: The Mann Center, 5201 Parkside Ave.
Celebrate the 30th-anniversary of "Jurassic Park" while listening to John Williams' iconic score live as the 1993 film plays in high definition across three enormous screens.
Made in America on the Benjamin Franklin Parkway
When: Sept. 2-3
Where: Benjamin Franklin Parkway & North 21st St.
Two-day music festival held every Labor Day weekend. This year's lineup includes SZA, Lizzo, Ice Spice, Miguel, Tems, Coco Jones, Lil Yachty, Weston Estate and more.
FILM/MUSICALS/PLAYS
When: Aug. 2-6
Where: Various locations in Philadelphia (TBA)
Attend the nation's premier fest for Black, Brown and Indigenous filmmakers, showcasing features, shorts, documentaries, panel discussions and parties to venues citywide.
Musicals at the Academy of Music
Where: Academy of Music, 240 S. Broad St.
Support student artists at the upcoming shows:
When: July 5-30
"The Lion King" at the Academy of Music
When: Aug. 16-Sept. 10
Shakespeare in Clark Park: "Two Gentlemen of Verona"
When: July 26-30 | 7 p.m.
Where: Inside "the Bowl" in Clark Park, 4300-4398 Baltimore Ave.
This theater company hosts free, outdoor productions of Shakespeare's plays, creating a cultural event accessible to the greater Philadelphia area. Reimagine the world of the park through the works of Shakespeare. This early comedy inspired future Shakespearean plays, exploring familiar themes of friendship and the foolishness of lovers.
Opera Philadelphia's Festival O23
When: Sept. 21-Oct. 1
Where: Various locations including The Wilma Theater, 265 S. Broad Street
Live performances, opera film screenings and panel discussions at venues with performances including Grammy-winning soprano Ana María Martínez, award-winning baritone Quinn Kelsey and more.
HISTORY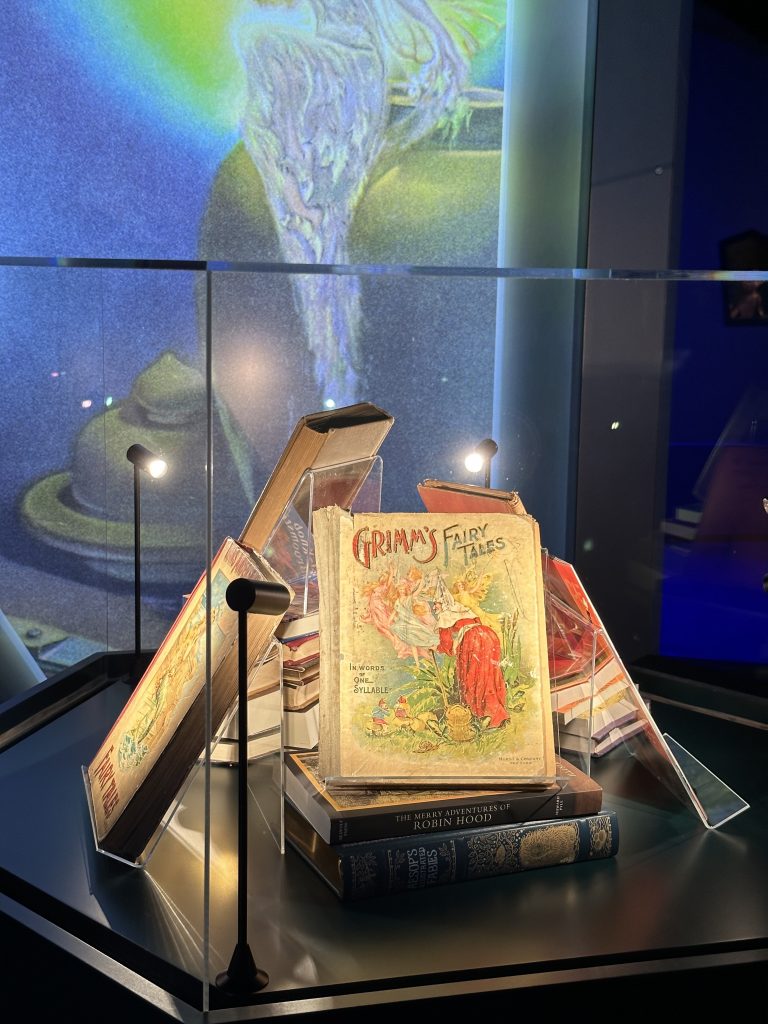 Disney100: The Exhibition at The Franklin Institute
When: Until Aug. 27
Where: The Franklin Institute, 222 N. 20th St.
Celebrate 100 years of The Walt Disney Company and its world premier in Philadelphia with behind-the-scenes glimpses into the creation of the company's most popular characters, films, shows and attractions.
The Official Historic Philadelphia Walking Tour
When: Saturdays only through Sept. 2
Where: Tours depart from the Independence Visitor Center
Brand-new 45-minute tour led by a rotating cast of costumed history makers portraying one of three real-life Philadelphians.
Twilight Tours hosted by Independence National Historical Trust
When: 6 p.m. daily through Sept. 4, 2023
Where: tours depart from the Commodore Barry Statue behind Independence Hall
One-hour walks along the cobblestone paths of the Historic District.
Philly Gayborhood and LGBTQ History Tours from Beyond the Bell Tours
Learn about the community's controversies, paradoxes and hidden histories and the nation's longest continually operating LGBTQ+ bookstore; work of activists, and history of Pride.
ARTS FESTIVALS
When: Wednesday-Monday | 11 a.m.-6 p.m.
This art environment is open to the public for self guided tours of the permanent mosaic art installation and temporary exhibitions. Some programs include:
When: ​​Fourth Fridays, June–October | 7-10 p.m.
BYOB with live performance, adult art activity and self-guided tours.
When: July 12 | 5:00-8:00 p.m.
Happy hour series for arts and crafts and music in the sculpture labyrinth.
When: Aug. 6 | 12-9 p.m.
Where: Northern Liberties: North 2nd Street from Girard Ave. to Spring Garden St.
Party with live music, merchants, cocktails and a range of gourmet food.
Independence Blue Cross RiverRink Summerfest
When: Until Sept. 24
Where: Independence Blue Cross RiverRink, 101 S. Christopher Columbus Blvd.
Penn's Landing's annual extravaganza hosts boardwalk games, carnival rides, mini-golf, an arcade, the city's largest outdoor roller skating rink and much more. There is a variety of food and drinks including the funnel cake at Skelly's, the creative cocktails at The Lodge Bar and the Crabfries at Chickie's & Pete's.
NATURE/OUTDOORS
Eakins Oval Pop-up Outdoor Space
Where: Benjamin Franklin Parkway
Pop-up outdoor space to enjoy art, music, and free entertainment and concerts at The Oval XP with a beer garden, a mobile Ferris wheel, a Summer Sound Stage, a carousel and more.
When: Until Sept. 24
Where: Spruce Street Harbor Park, 301 S. Christopher Columbus Blvd.
This is the perfect escape to relax and unwind with hammocks, patio and arcade games, musical performances and tasty treats from local vendors along the boardwalk.
Delaware River
Spend time on the water with a stunning river cruise or visit the Independence Seaport Museum, which offers a family-friendly paddle boat experience and kayak excursions.
Take a look at local artists' work in progress, purchase goods from these creators and grab a bite with seating overlooking the Benjamin Franklin Bridge.
OUTDOOR MOVIE SCREENINGS
When: June-October
Every year, Philadelphia hosts various outdoor movie screenings under the stars including:
FOOD AND DRINKS
Local Farmers Markets
Philly Food Truck Festival with non-profit Kamp for Kids
When: July 29-30
Where: IKEA in South Philadelphia, 2206 S Christopher Columbus Blvd
Fundraiser with live music, food trucks, vendors, carnival games, bounce houses and more.
Center City SIPS (21+ event)
When: Wednesdays until Aug. 30
Where: Various locations including Pagano's Market and Bar, 2001 Market St.
Happy hour deals at participating restaurants and bars all summer long.
When: 5-7 p.m. Thursdays until Aug. 31
Where: Various locations including The Olde Bar, 125 Walnut St.
20+ participating bars, restaurants and eateries offer small plate and drink specials.
When: July 20-30
Where: University City locations including NAM Vietnamese Kitchen
Food world tour with meal deals from locally and internationally inspired restaurants.