Thanks to Spotify, fans of the Detroit rapper Danny Brown, who is signed to Fool's Gold Records, can now stream his much-anticipated full-length studio album "Old." Listeners can kick it to the likes of Freddie Gibbs,  ScHoolboy Q, Ab-Soul, A$AP Rocky, Charli XCX and Purity Ring, who all teamed up with Brown to create a multifaceted and impressive album.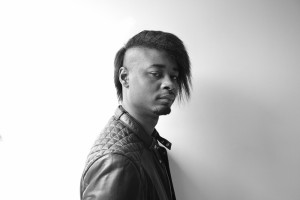 Older fans who have been following Brown since his underground career know that he has struggled with poverty, dealt drugs at a young age and even spent time in jail. This album, like many of his older projects — including the critically acclaimed album "XXX" and other self-released mixtapes and EPs — touches on many of the struggles and hardships of living in the slums of Detroit.
The album is, in a way, an explanation to his old fans and an introduction to his new ones. Brown is progressive in his sound, introducing his fans to his experiments with trap and electro music while still trying to appeal to the fans who miss his underground rap-hero aura. The juxtaposition of both themes creates an album worth dissecting.
The album starts off strong with the track "Side A," a clear tribute to his original fans, with a hook as simple as, "They want that old Danny Brown to bag up and sell a whole pound. Might have to go get my braids back. Matter of fact, go and bring them AKs back."
Danny covers his past distresses with drug dealing through his tracks "Torture" and "Dope Fiend Rental." Together, these lead up to "Clean Up," a song where he mentions his daughter, whom he sometimes has trouble seeing with the life he currently leads.
Throughout the album it's obvious that Brown is paralleling these two separate rap personas. The consistent question he faces deals with making a decision: Does he completely give into the electronic/trap-infused rap that so many of his Internet-based fans adore? Or does he continue with the underground emcee identity he created for himself, rapping about his struggles and the life he led as a young teen?
With this album, Brown is able to create a multilayered version of himself, intertwining both aspects of his life while appealing to both his old and new fans.
For many of his new fans, it's easier to acknowledge Brown's growth as he experiments with more "twerk," anthem-esque songs like "Break it [Go]" and "Handstand." Speaking with the publication "Clash" before releasing the album, which is officially available for purchase Oct. 8 through iTunes, Brown explained, "With 'Old' you think I'm talking about my age or where I'm at in my career. But it really means … like, when I'm experimenting, making songs with Darq E Freaker and stuff, and then when I go back to my 'hood , I have people who be like, 'Where that 'Old' Danny Brown s— at?'"
The most impressive aspect about "Old" is that Brown stays true to every part of himself. He addresses his past issues as well as new ones, the same issues to which old and new fans can all relate.
Brown does not stick with Jay Z's advice — "If you want my old stuff, buy my old albums" — but instead infuses his old persona with his new sound in order to create an album that surpasses the mark, catching up with the likes of "Yeezus" and "Magna Carta" as possibly one of the best hip-hop albums of 2013.