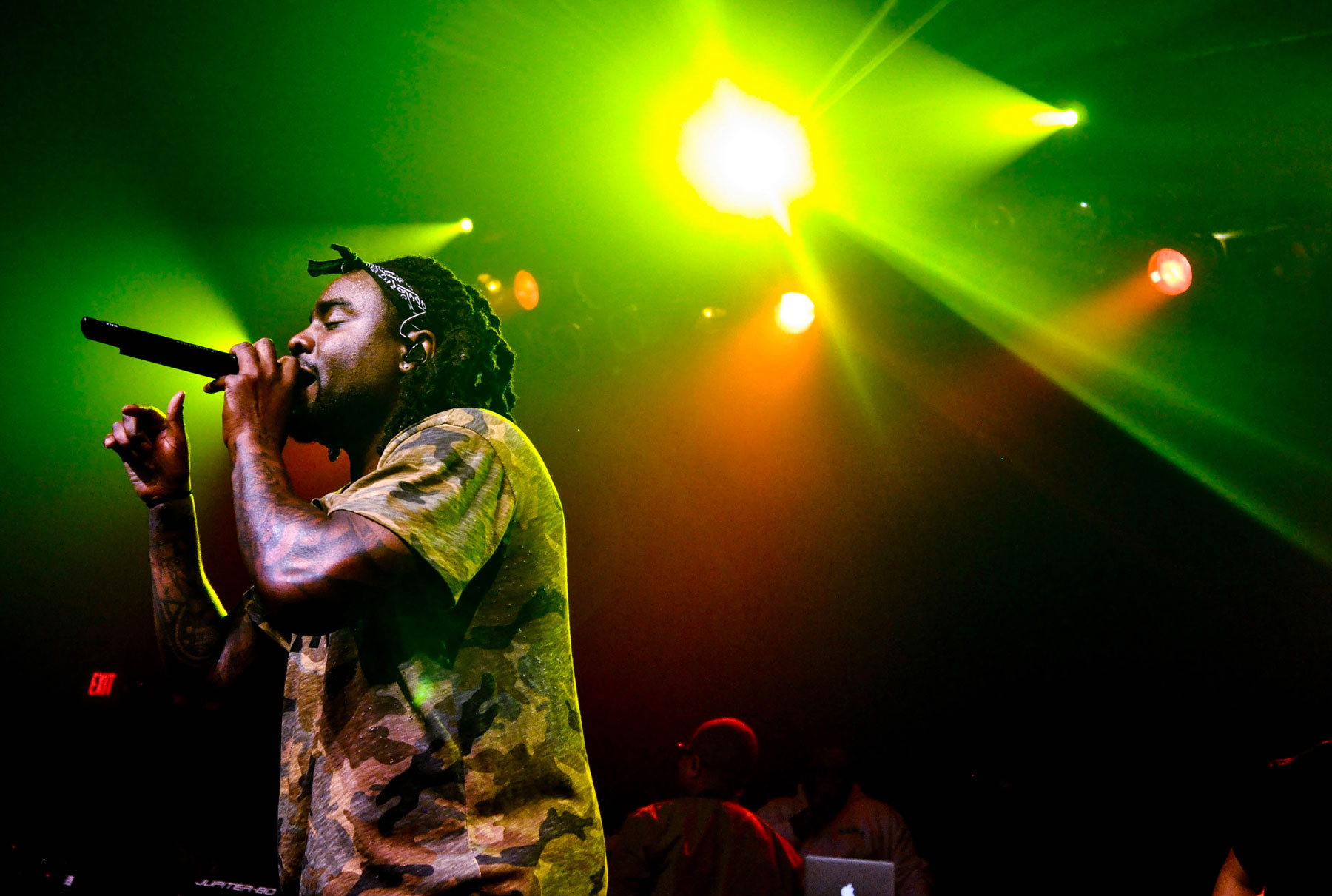 Wale, a Washington, D.C. native, headlined the Theatre of Living Arts May 26 to a sold-out show as part of "The Shine Tour." "Shine" is the name of his most recent album, which was only released at the end of April.
There were four openers who built up the anticipation for his set to an indescribable level. Wale used that energy and provided an unforgettable concert experience. The energy was contagious, with the entire crowd fully engaged and hype for the entire hour and half duration of his feature set.
The set contained all of his previous hits, intentionally trying to create a house party vibe. Midway through the show he even tried to turn the audience lights on to give that nostalgic, college-party effect, but the TLA refused to comply. Even with Wale's wide range of variation in styles and years of previous albums, the show was incredibly cohesive and and successfully showcased his signature style. Regardless of this, he gave an excellent performance, full of energy and passion for his music. Passing around Patron to the band and members of the audience was a nice additional touch.
For those who are unfamiliar with Wale's music, he has been releasing music for the past decade. Many of his songs reference his past and personal experiences. In addition to being featured on hits like Waka Flocka Flame's "No Hands" and Juicy J's "Bounce It," he released his first album in 2009 called "Attention Deficit," after the success from "The Mixtape About Nothing," which came out in 2008.
"Attention Deficit" had noticeable features by Lady Gaga, Pharrell, J. Cole and Gucci Mane with hits like "Pretty Girls" and  "Chillin." Following this he released "More About Nothing," "Ambition," "The Gifted" and "The Album About Nothing." Popular songs from these albums include "Lotus Flower Bomb," "That Way" and "Slight Work." These albums continued to feature major artists including Rihanna, Miguel, Meek Mill, Big Sean and many more.
Not only did Wale put on a great show, he also spoke to the audience about issues personal to him. He encouraged everyone to do the same, to not say silent when they witness morally unjust situations. Change is only possible through action and through showing empathy for others. He was appreciative of every fan there, and that he was able to bring attention to issues that are important to him.
"Shine" has already garnered several hits. Popular song titles to look for include "My Love," "Running Back" and "PYT." While he has put out many albums, they all continue to showcase his wide range as a hip hop artist. His music continues to reference his Washington upbringing.
If you want to experience the Shine Tour, Wale will be performing in the Philadelphia area again soon, at the Firefly Music Festival on the first weekend in June. I would highly recommend seeing him if you want to see a passionate, unforgettable performance.