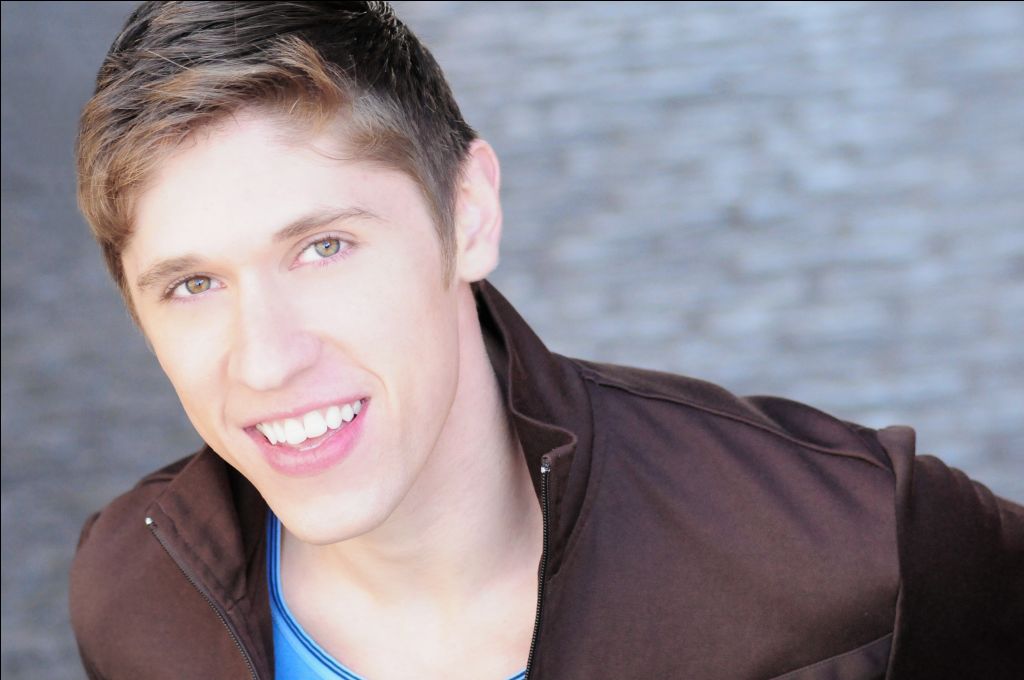 Opening in Philadelphia at the Kimmel Center for the Performing Arts is the four-time Tony Award-winning musical "An American in Paris," which boasts of an impressive cast starring Garen Scribner and Sara Esty in lead roles.
The play is directed by the British Tony Award-winning director and choreographer Christopher Wheeldon who was recently appointed an Officer of the Order of the British Empire for his contributions to promoting British classical and theatrical dance worldwide.
"An American in Paris" is the story of expatriate Jerry Mulligan who wants to start his life afresh in Paris after witnessing the horrors of World War II. The story of his life as he encounters Lise Dassin and his attempts to gain her unrequited love against the backdrop of a love-torn city form the crux of the story.
Wheeldon's adaptation is loosely based on the 1951 musical film of the same name directed by Vincente Minnelli.
The play opens in Philadelphia on Nov. 22, and in an up, close and personal interview with Colby Q. Lindeman, who plays the role of a "swing" in the play, we get to know what makes Wheeldon's adaptation so unique and what makes "An American in Paris" an unforgettable journey through the city of Paris.
The Triangle: Hi Colby! Tell me a little bit about the play and your role in it.
Colby Lindeman: The play is loosely inspired by the 1951 movie. It follows an American soldier after war staying in Paris and the rebirth of the city of Paris. The story follows his falling in love, a journey through true love and how a love triangle develops as the story progresses. The play has many familiar songs as well as some new ones as well. It is a very visually appealing piece of theater.
My role is of a swing. So, a lot of people don't know what that is, but I'm one of the people who learns and remembers all the parts of the male ensemble of the show. There are nine male ensembles in the show. The swings (there are more than one) have to know all the parts to these ensembles, all the lines, all the choreography, so that if anyone is injured, or sick, the swing can replace them and that way, there are no missing pieces to the show.
It's a tough job because we're not in the play every day. But we have to be able to know all of the parts to ensure that the show keeps going as anything can happen in live theater.
TT: Where are you from and how did you get involved in theater?
CL: I grew up in Norristown and went to the Creative and Performing Arts high school in Philadelphia, so I spent a lot of time in downtown Philly, doing shows for high school during Christmas time and spring time, like dance concerts twice a year.  From there, I went to college in Oklahoma City University. My early years in Philadelphia marked my beginning in theater as I wanted to be a concert dancer growing up. I went to two different local studios in Philadelphia that were in the northeast area to study dance when I was 5 years old.
TT: What are some things that you are looking forward to while performing in Philadelphia?
CL: I'm really looking forward to being back at the Academy – I had my high school graduation there and I haven't been in that theater since. I'm looking forward to being back in that actual physical space and reliving some of those memories. I also enjoy Philadelphia as a city as it offers so much in terms of culture and food and art and I'm excited to be able to spend some time back in the city and actually explore it. And granted, I'm happy to be able to spend some time with my family around the holidays as well. But who can resist a Philadelphia soft pretzel?
TT: What is your favorite theater performance?
CL: Well, that's a hard question. I'm not sure. But when I was a kid, I saw the play "Fosse" in Broadway, a collection of musicals inspired by Bob Fosse, and I remember just being totally obsessed with the choreography and the style and the musical, and that was a turning point for me. As a young kid, that was a strong memory as it made me say this is what I want to be doing. It struck me as so exciting and different, and I knew that that was what I wanted to be doing. Any time I can get to do something related to Bob Fosse that would be pretty incredible.
TT: What's your favorite city to perform in?
CL: Can I be biased and say Philadelphia? There's something nice about coming home, you know? You have friends and family coming to see the show and you feel proud. Plus, as a high schooler in Philadelphia, you don't get to experience the city that much because you're busy with schoolwork, but now that I'm back, I think Philly is so great. It's the only place besides New York City where I can see myself living. There's also a great local theater community in Philadelphia that know each other and are supportive of each other.
TT: What is different about Wheeldon's adaptation than Minnelli's 1951 film of the same name?
CL: I think that the play that we're doing is definitely different than the movie. I personally find it more exciting, but I think it's also deeper. We're telling the story going deeper into the heart of what it would be like coming out of World War II. It has more emotion in it, and it even has a little bit of darkness that the characters have to overcome from the war.
The way that Christopher Wheeldon has set up this show is that visually, it tells a story and keeps your eye moving so that you see all these different pieces. If you found a way to put all the pieces of a puzzle in this musical together, like the scenic design, the lighting design and the choreography, you'll see that each of these elements works in a way that accentuates the others. It's stunning.
TT: What is your message to Drexel students who aspire to work in theater?
CL: A piece of advice would be to remember to be nice; to be kind. I think the theater world, in general, whether in Philadelphia, or New York, or anywhere, is connected — it's a small world. So being nice and being kind to people, be it people in the workroom or people working in sound, it pays off and it comes back to you. I always think that those things are important in any career or profession but especially in theater as we can get so caught up in the art or the financial aspect that things can get a little grey sometimes. But if you remember to be nice to everybody, it just makes everybody's life better. There is a lot of competition in theater because there is a lot of talent. But I think that there is enough room for everybody.