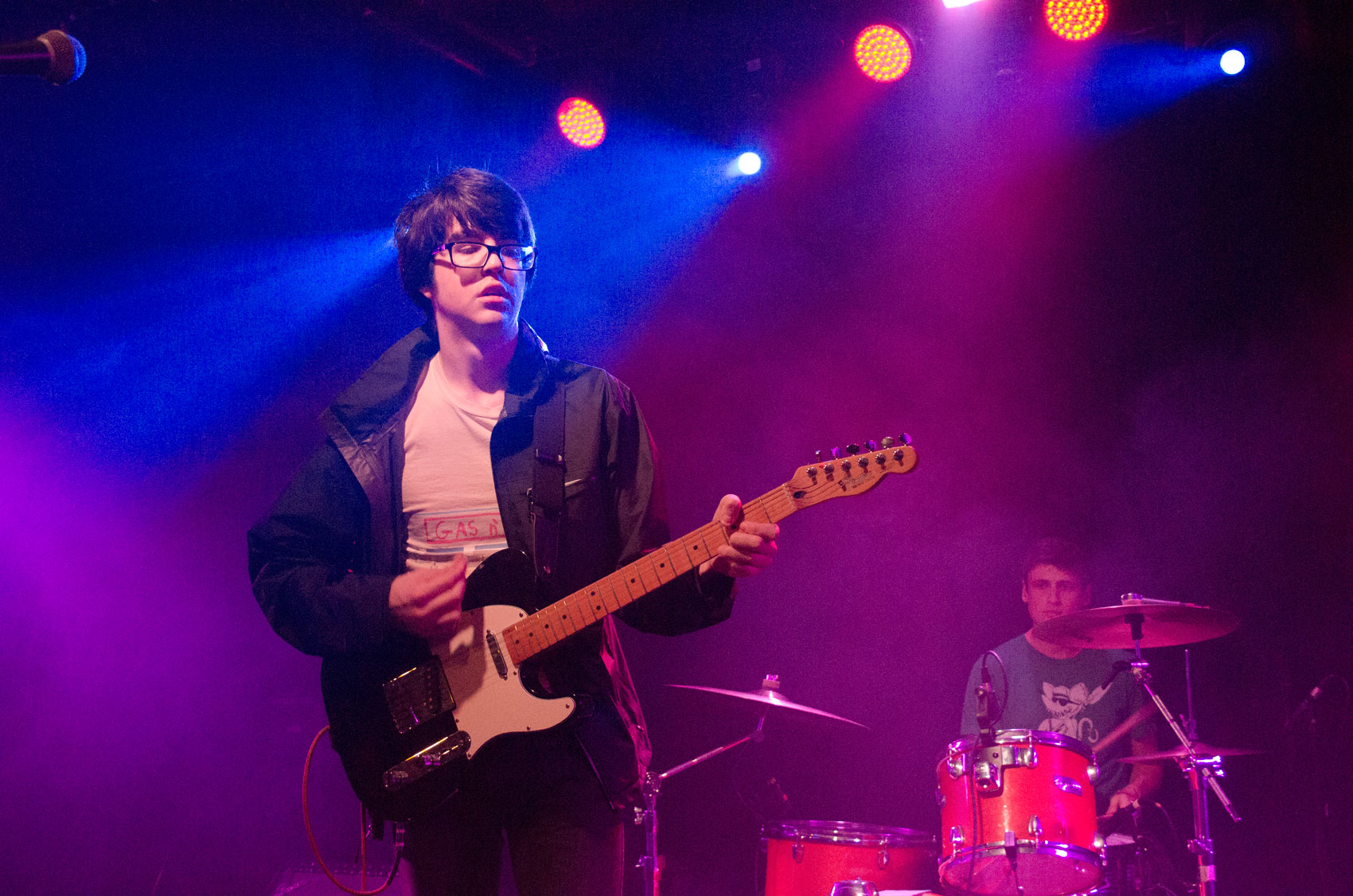 People gave me a lot of quizzical looks when I told them I was headed to Underground Arts to see a band called "Car Seat Headrest." Hey I get it — when I first heard that band name I practically scoffed; just another indie band, another Pitchfork-darling in waiting, I thought. They'll probably be nothing more than a band with a weird name.
Oh boy, what a dummy I was.
Car Seat Headrest's latest album "Teens of Denial" is one of the best releases so far this year and the show they put on at Underground Arts May 22 was among the best I've seen of late.
Will Toledo recorded more than 10 albums by himself starting in 2010 and released them on Bandcamp under the moniker Car Seat Headrest. Toledo recorded everything himself on his laptop, including the vocals which he would record in the back seat of his parent's car by singing them to the headrest in front of him. Quite the band name origin story. Toledo signed to Matador Records in 2015, releasing the quasi-Car Seat Headrest greatest hits album "Teens of Style" that year.
"Teens of Denial" is the first album in which Car Seat Headrest has recorded all brand new songs in studio. On it, Toledo and company have shed their lo-fi sound and instead show off some of the best indie rock I have heard in a while. Toledo sing-talks through some dense lyrics while guitars thrum in the background. Known for some long, epic tracks, "Teens of Denial" does not disappoint with tracks like "Drunk Drivers/Killer Whales" and "The Ballad of the Costa Concordia." Toledo and company step on the gas right out of the gate with "Fill in the Blank" and rarely lets up during the album's nice, 69 minute run-time.
Soon after opener Twin Pines left the stage, the four members of Car Seat Headrest took the stage, casually setting up their instruments. Toledo tuned up his black Fender Stratocaster and casually started playing the "Way Down" solo after the rest of his bandmates left the stage. Donning skinny jeans and a windbreaker, Toledo isn't your typical rock band frontman. But when the rest of the band joined him back onstage and then launched into "Cosmic Hero," he turned into this cool, calm and collected guitar hero who could shred and sing with ease.
As whole, the four-piece group sounded outstanding. Andrew Katz was rock solid on drums and made good use of his mic to banter with the crowd in between songs. Ethan Ives took over a lot of guitar and vocal responsibility and was playing out of his mind over on the side of the stage. Together, Car Seat Headrest played a real tight show, which Toledo noted during the encore, "Whatever you heard about our show last night [in New York City], we are playing way better tonight."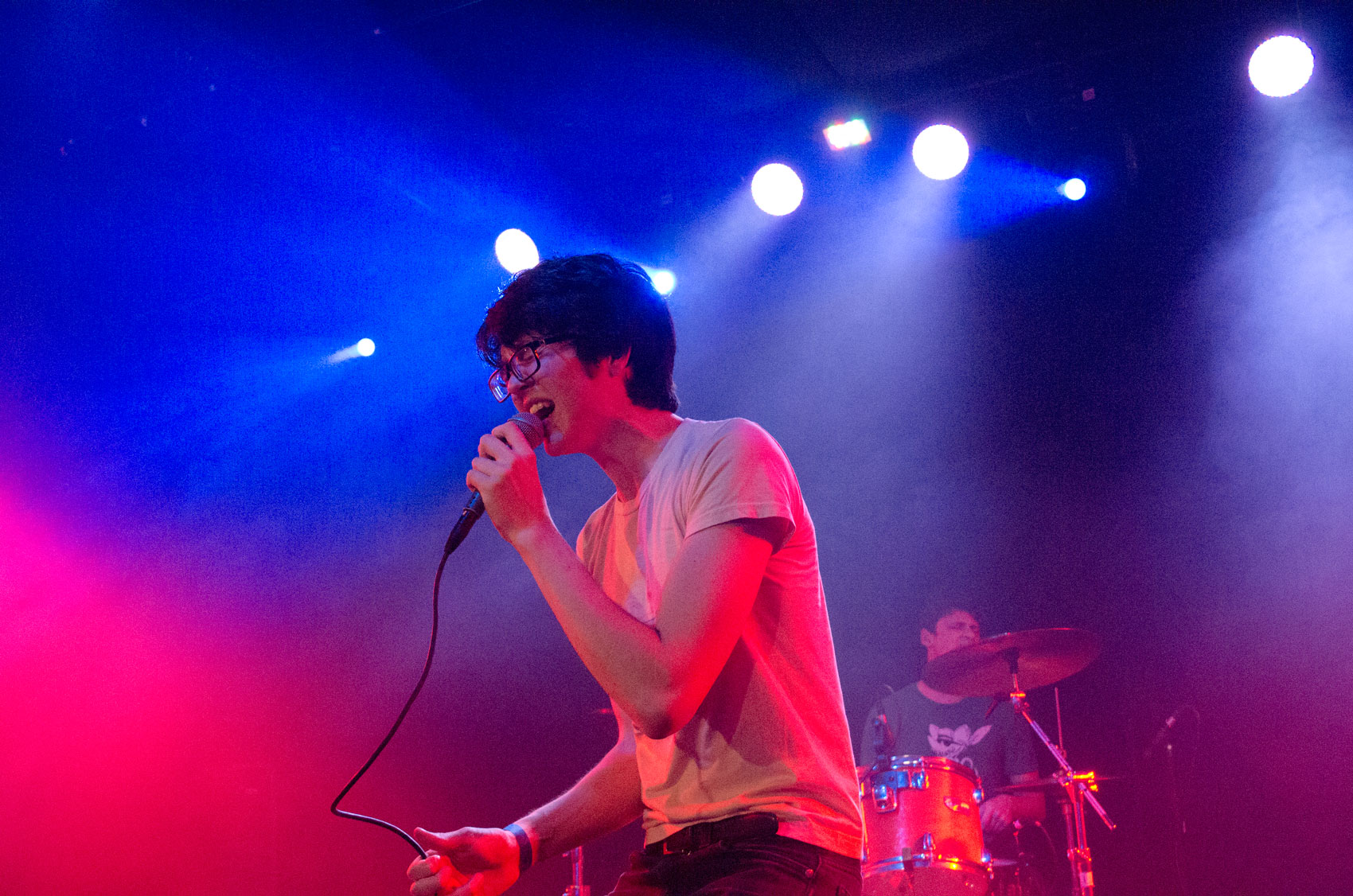 It was interesting to see two stalwarts of the journalistic world in the front row of the Underground Arts' crowd: CSN Philly's Reuben Frank and the Triangle's own Billy "The Writer" Bauer. The concert goers were surprisingly tame. I was losing my mind during the banger that is "Fill in the Blank" and then again during "Unforgiving Girl (She's Not An)" but I didn't have to worry about some random dude shoving me around. It was splendid.
The encore was incredible. After a nice, slower song played by just Toledo and Ives, the guys launched into one of my favorite songs on "Teens of Denial," "Destroyed by Hippie Powers." Then just when I thought it couldn't get any better, Ives started to play the opening guitar part to "Vincent," another standout track from the new album. The refrain features this great back and forth between Toledo and Ives while Katz flails away on the drums. As if "Vincent" by itself was not enough, Car Seat Headrest gave the Underground Arts crowd something special towards the end of "Vincent," a cover of Radiohead's "Paranoid Android." Woo boy, it was great. Guitar solos left and right, everyone in the crowd was loving it.
Car Seat Headrest rocked the Underground Arts May 22. They knocked it out of the park with their "first" real studio album on Matador, "Teens of Denial." Although Toledo is just 24 years old, he has a ton of experience and material under his belt. Now that he has a great group of guys to play with, the sky's the limit. No longer singing to the back of car seat headrests, Toledo has moved firmly into the driver's seat.