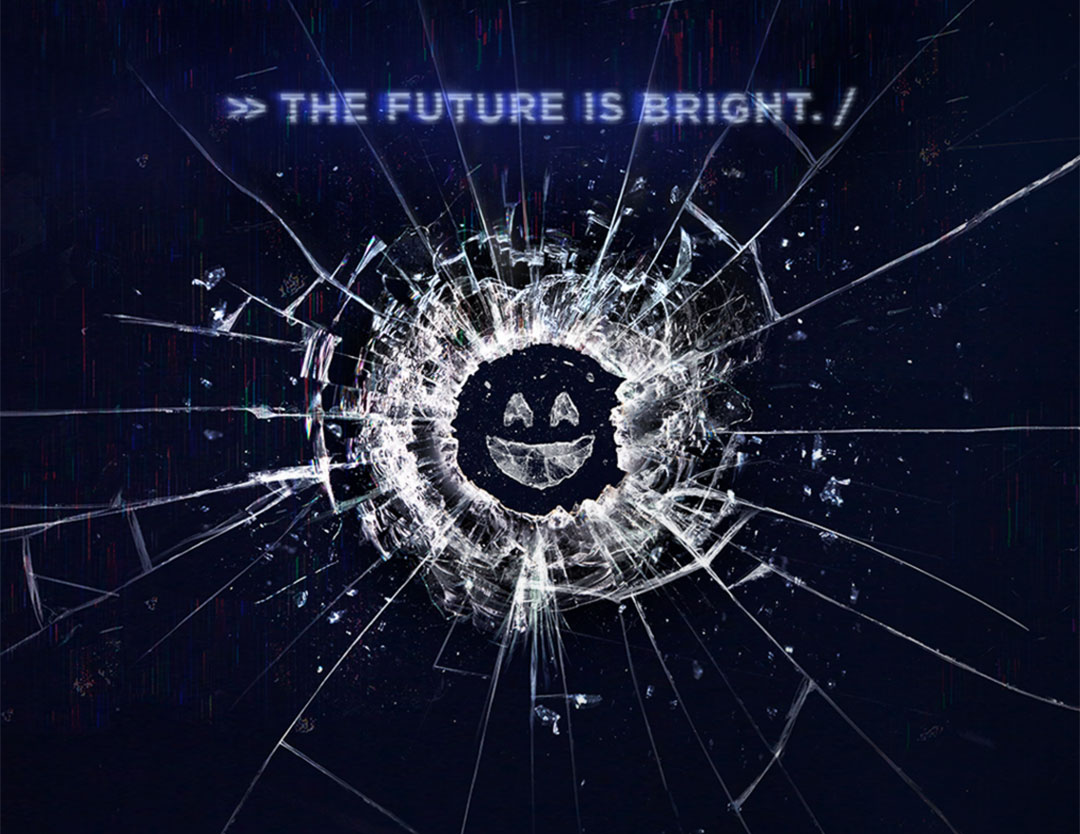 Since it premiered in England back in 2011, Charlie Brooker's "Black Mirror" has been hailed as the second coming of "The Twilight Zone," a sci-fi and horror-tinged anthology that gives you deep existential crises as much as it created metaphors for communism.
That comparison is not entirely accurate: the former is much more concerned with satirizing our technological lives and human nature, sometimes in brutal fashion. Just check out the first episode of Season One, "The National Anthem," in which the prime minister must have sex with a pig live on camera or risk killing a kidnapped princess.
At only six episodes across two seasons along with a Christmas special, it's no wonder fans were clamoring for more, but were also apprehensive at the prospect of Netflix acquiring such a singular series.
Rest assured, fans: "Black Mirror" is as dark and demented as ever, spinning fascinatingly detailed worlds and carving deep into your feelings until you'll want to do whatever you can to avoid becoming a slave to your phone.
What stops this season from reaching the heights of its past is, ironically, becoming a Netflix exclusive. Like many of the streaming giant's other offers, some episodes suffer from being bloated without any reason to hold back.Last year's "Jessica Jones" ran into a similar problem about two episodes from the end ,when it began stalling through two extra episodes it most definitely did not need.
Additionally, giving Season Three extra episodes seems to have tasked Brooker, who writes every episode save opener "Nosedive," which was written by Rashida Jones and Michael Shur of "Parks and Recreation."
However, the show still manages to prove why it's so alluring in the standout "San Junipero," the most beautiful episode the show will ever produce. It sounds impossible for this show, but the episode starring Mackenzie Davis ("Halt and Catch Fire") and Gugu Mbatha-Raw ("Beyond the Lights") is a stark ray of light in a tunnel of darkness; this may be among the best episodes the show has produced.
On the other end of the spectrum, the weaker episodes like "Playtest" still manage to be particularly visceral in their own horrifying way but become too scattered and unfocused to provide a shock to the system. "Shut Up and Dance" provides a predictable storyline but it's directed so tensely — with a breakout performance by Alex Lawther — that this fault is easy to overlook.
Even when "Black Mirror" drags on for too long or doesn't quite seem to know what it wants to be saying about a piece of technology (or even human nature), there's still nothing quite like it on television.
Every episode forms its own nightmare, whether it be set in today's world or one that seems about five minutes from occurring. It's in the unsettlingly close replication of Apple's interfaces that adorn the devices of "Nosedive," the way "Hated in the Nation" and "Shut Up and Dance" feel completely plausible on an emotional level. How the characters are all impeccably crafted by the actors playing them, like the soldiers that make up "Men Against Fire" or Bryce Dallas Howard's standout in "Nosedive."
At its worst, it can feel half-baked or insufferably moralizing — something that happens in the worst episodes of "The Twilight Zone." But at a bare minimum, "Black Mirror" takes a nightmare scenario involving what you use every day and turns it terrifyingly plausible while reminding you that with every new advance in technology, human element is still the most dangerous driving factor.