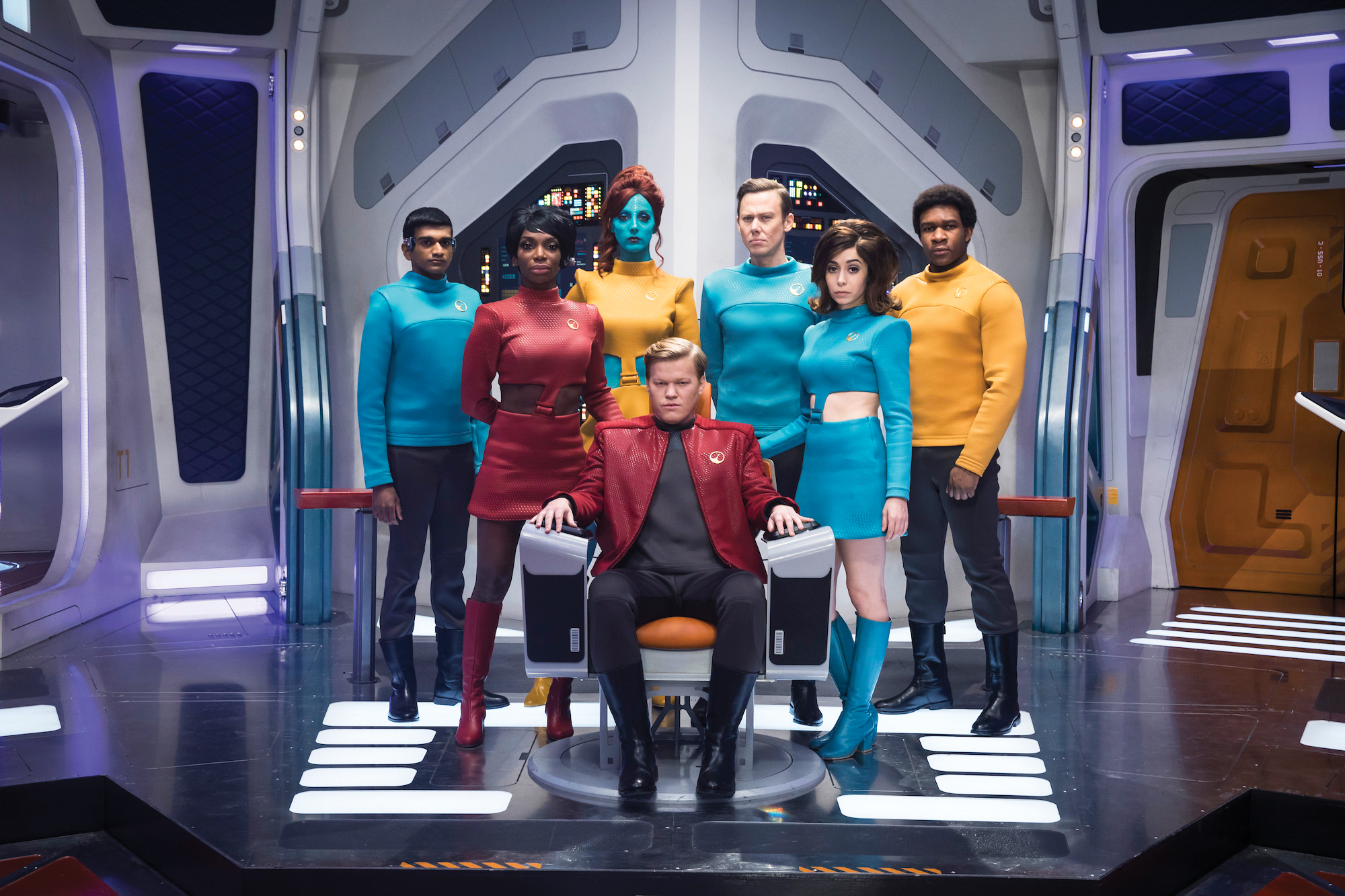 There is a feeling of fear and disgust unlike any other, which strikes when you pull out your phone and look down at the blank, black screen and see a monstrous version of yourself staring back. This feeling of shock, discomfort and utter loathing is precisely what Charlie Brooker and the other minds behind the hit science fiction  show "Black Mirror" attempt to impart upon their viewers in each installment of the Netflix anthology. Each stand-alone episode explores an alternate version of the future in which technology has progressed in some way that typically ends up being a detriment to society or humanity's core morality.
The fourth season, which premiered Dec. 29, features six episodes and is the second season of the show since it was adopted by Netflix. The episodes are written by Brooker and each one explores a vastly different universe and subject matter. The show has been critically praised in the past for its fearlessness and creativity, so the bar was set high for season four.
This season has a varying range in quality, with some episodes living up to the standard set by previous seasons, while some fell just short of achieving that status. "USS Callister," "Hang the DJ" and "Black Museum" stand out as the highlights of the season. The other episodes, "Arkangel," "Crocodile" and "Metalhead," did not quite manage to live up to such lofty expectations.
The former three episodespresent unique and interesting worlds and feature dark, terrifyingly realistic versions of the future. The first episode, "USS Callister" features a virtual reality version of a "Star Trek"-esque bridge crew, trapped and tortured by the man who runs the game. It delves into deep questions about the line between artificial intelligence and human consciousness and what it means to be "real," which is a common theme throughout the season.
The episode features great performances by Jesse Plemons ("Breaking Bad"), Cristin Milioti ("How I Met Your Mother") and Jimmi Simpson ("Westworld," "It's Always Sunny in Philadelphia"). Brooker does an excellent job juxtaposing the optimistic tone of classic "Star Trek" with the dark themes of virtual life and abuse of  power. Though the story of the episode is intriguing and disturbing it ends on an optimistic note, a rarity in "Black Mirror," and in a way it takes away from the impact of the rest of the episode.
Other standouts from the season were "Hang the DJ" and "Black Museum," which varied quite a bit in narrative, but both managed to tell unique and fascinating stories. The former explored a world in which a computerized dating system rules people's relationships by setting them up with one another and giving their relationships expiration dates in the hopes that they will one day find their perfect match. This episode stood out conceptually, but was brought to life through the performances of Georgina Campbell ("Broadchurch") and Joe Cole ("Peaky Blinders"), whose chemistry on screen was palpable. The episode was a cute romance with potentially dark overtones but overall was not what I have come to expect from the show.
"Black Museum" felt more in line with a stereotypical "Black Mirror" episode. In it, a young woman named Nish (Letita Wright) visits a crime museum and meets the curator, Rolo Haynes (Douglas Hodge), who regales her with some stories about his time working in experimental medical technology. The episode was dark and unnerving in a way that the other episodes from the season were not and it took some of the themes of what it means to be human that "USS Callister" explored and took them to the extreme. It stood out as possibly the best of the season, or an extremely close second to "USS Callister."
Some of these episodes suffered from similar issues as those in the first season but still managed to be strong and compelling stories. In fact, the episodes that felt weak were actually the three that ended in a way that left a pit of despair in my stomach. Both "Arkangel" and "Crocodile" are dark tales that revolve around technology's over-integration into our everyday lives and how that can so easily spiral out of control.
Both episodes were solid in terms of narrative and execution but something about them felt less original and unique than some of the great episodes of previous seasons. They were still well-written, solid television, but "Black Mirror" has set standards in the past that leave high expectations. "Metalhead," a post-apocalyptic, black and white tale of robots hunting humans, felt like it lacked some of the creativity and emotion I've come to expect from the show.
Overall it was a great season, but it fell shy of the standards set by the previous ones. I would still recommend it to fans of the show, and science fiction in general, but be aware you may not walk away with that patented "Black Mirror" pit in your stomach.