For many of you, when you hear the name Asher Roth, your instant connection is to his hit 2009 single, "I Love College." While that song was a huge part of his success, it's just a tiny piece of the puzzle that makes up one of the most impressive young MCs in hip-hop today.
Roth's career began to take off in 2008 with the release of his first major mixtape, "The Greenhouse Effect," which was hosted by DJ Drama and Don Cannon. The mixtape was recorded in two weeks and began to build a huge buzz in the industry. As 2009 arrived, Roth was a rising star. He was featured on XXL Magazine's "Freshman 10" list and had a platinum-selling single with "I Love College." Despite the success of the single, his debut album, "Asleep in the Bread Aisle," did not sell as well as many expected. In our discussion Jan. 19, Roth said, "Once you develop that prototype, people expect you to be that way. But people grow up; people change. After 'I Love College,' we put out 'Be By Myself' with Cee-Lo Green, which wasn't a familiar record. It left fans saying, 'I thought this kid just loved college, smoking and drinking. Now I don't know what's up.'"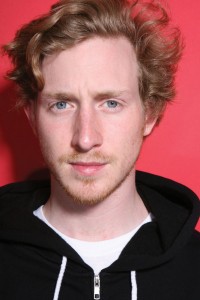 Known for his 2009 hit single "I Love College," Pennsylvania native Asher Roth is getting ready to release his second album, "Is This Too Orange."
That summer, Roth toured the country with B.o.B and KiD CuDi on "The Great Hangover Tour." After a successful trip on the road, he went back into the studio to continue recording, and in March of 2010, he released a new mixtape titled "Seared Foie Gras with Quince and Cranberry." The mixtape was recorded in a very similar fashion to "The Greenhouse Effect," but on this project he rapped over beats from some of his favorite hip-hop producers, including J Dilla, Madlib and 9th Wonder. Unfortunately for Roth, the mixtape did not receive the same praise as his first, which left him at a transitional point in his young career. He compared this time to a De La Soul lyric from the song "Rock Cocaine:" "Everyone cools off from being hot, but it's about if you can handle being cold or not."
So he decided to take a few steps back and figure out what he wanted to do and how to approach his new music. "I've got to be happy and healthy. If not, there's no point in doing this. I don't just wake up every day and write songs. I like to have my life catch up with what I'm writing about. I feel like my audience respects that and appreciates that because there's general progression when you listen to an Asher Roth song."
Shortly thereafter, he got back in the studio to work on his sophomore album. During that time he linked up with producer Nottz, and the two created the "Rawth EP," which was released for free online in December 2010.
"When you're dealing with music and business, other variables come into play. I've learned to make music that I'm proud of, that I stand up for, that I like, and I think the fans will like it too." And that's exactly what Roth did with the "Rawth EP," and continued with his brand new mixtape "Pabst & Jazz," which was released Dec. 20.
Shockingly, "Pabst & Jazz" was recorded in just three days in Los Angeles. With no true goals for the project, the music came naturally and led to a body of work that fans have truly appreciated. Blended Babies, who won a remix contest held by Roth in January 2011, along with Chuck Inglish of The Cool Kids, produced the majority of the mixtape, which features 16 original songs.
"There's no disconnect between the listener and myself with songs like 'In the Kitchen.' Those are recordings that are straight from the heart and the head right into an 87, through the midi, through the API, and out to you guys," Roth said.
That authenticity of the music makes "Pabst & Jazz" Roth's most impressive work to date. He was able to create a unique sound and environment for his fans with the new mixtape, and he looks to continue that success with the release of his sophomore album "Is This Too Orange?"
"The album is definitely orange; it's warm and different. I'm really confident that it doesn't sound like anything else out there right now," Roth said. His sophomore will feature production from Oren Yoel, who was heavily involved with "Asleep in the Bread Aisle," and Organized Noize, who are best known for their work with Outkast.
After releasing his first album on Universal, Roth has switched over to Def Jam for the release of "Is This Too Orange?"
"Def Jam is just a partner who sees what we're doing, and they have the tools and resources to get it done for us," Roth said. With the label's incredible reputation and history in the hip-hop genre, he knew it was the perfect place to take his talents and have the most flexibility to make the music he wants.
Although the last few years haven't been easy for him, it seems that Roth has recovered and finally seems to be settled. "It's been all about finding the balance and comfort zone of the give and take. To have success in the music business and make a living off of music is a blessing. But with that, you have to make sacrifices. Right now I'm doing what I want to do and what I'm passionate about, so when I'm performing, the fans know I want to be up there." And right now, things are back on the upswing for him. After the success of "Pabst & Jazz," Roth is setting himself up for a successful sophomore album and an incredibly bright future in hip-hop.