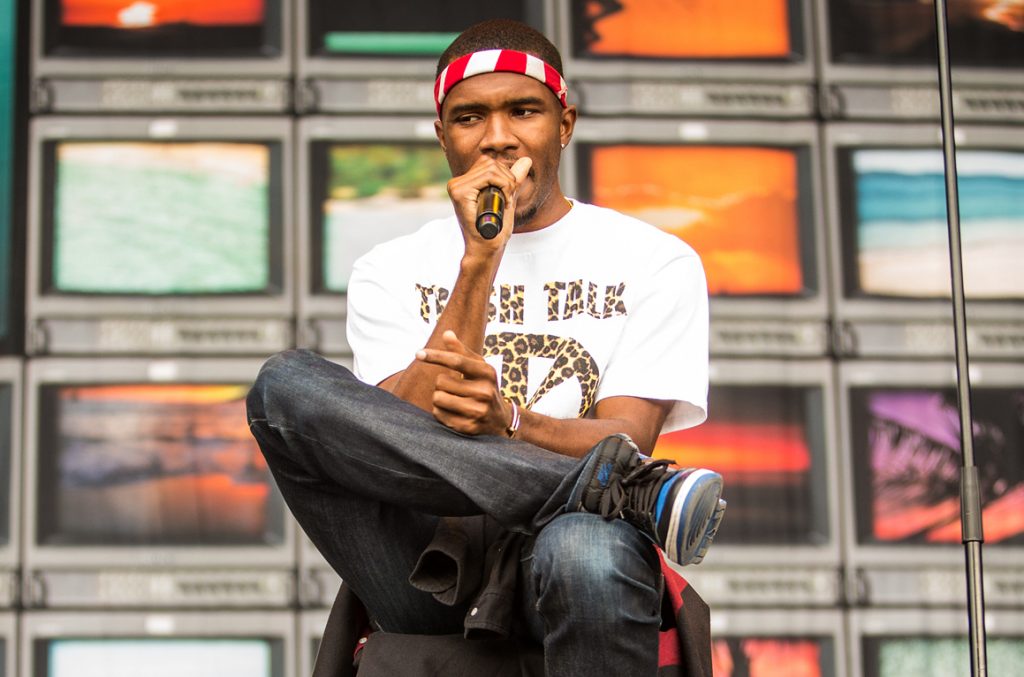 From Kendrick Lamar's "Mr. Morale and the Big Steppers" to Beyoncé's "Renaissance," 2022 was a great year for music, and 2023 seems like it will be no different. Whether it is tours, new singles or album announcements, more and more artists are pushing out highly anticipated projects in the new year. Here are just a few of the exciting things to come!
"Red Moon in Venus" – Kali Uchis (album and tour)
After dropping "I Wish You Roses" on Jan. 19, Uchis announced her fourth studio album "Red Moon in Venus" along with a U.S. tour starting in April. The album is slated to release on March 3 with featured artists including Omar Apollo, Summer Walker and Don Toliver. In an interview with Rolling Stone, Uchis described the album as a "timeless, burning expression of desire, heartbreak, faith, and honesty." In the same Instagram post publicizing her upcoming album, Uchis announced her new tour with opener RAYE, which will span 20 cities across the U.S.. Whether you are in love, looking for love or dealing with heartbreak, Uchis promises there is something on her album for everyone.
"This Is Why" – Paramore (album and tour)
The iconic alternative rock band Paramore has announced their upcoming sixth studio album "This is Why," scheduled to release on Feb. 10. Fans have been anxiously waiting for a new album since their last project, "After Laughter," was released in 2017. While discussing the album, lead vocalist Hayley Williams told Rolling Stone: "We're still in the thick of it but some things have remained consistent from the start. One, more emphasis back on the guitar, and two, Zac should go as animal as he wants with drum takes." The band has released three songs off of the ten track project: "This Is Why," "The News" and "C'est Comme Ça." The band simultaneously announced their upcoming summer tour which will begin in May with guest performers like Bloc Party, Foals, Genesis Owusu and The Linda Lindas. With such strong singles coming from the album already, its release is much looked forward to.
"the record" – boygenius (album)
Indie supergroup boygenius, which consists of Phoebe Bridgers, Julien Baker and Lucy Dacus, has announced their new album "the record" after a five year long break. Along with this, the group released three singles: "$20," "Emily I'm Sorry" and "True Blue" on Jan. 18. "the record" will be their debut album and second release since their self-titled EP in 2018. The album is not slated to release until March 31, but you can pre-order the vinyl, CD and other merch on their online store.
"Did you know that there's a tunnel under Ocean Blvd" – Lana Del Rey (album)
After a year-long hiatus, Del Rey tells fans her ninth studio album "Did you Know That There's a Tunnel Under Ocean Blvd" will drop on March 24. Del Rey teased her new project with the release of the title track on Dec. 7, 2022. The album consists of sixteen tracks and a wide variety of features and producers. Artists like Jon Batiste, SYML, Judah Smith, Father John Misty, Bleachers and Tommy Genesis are listed on the album while Jack Antonoff, Mike Hermosa, Drew Erickson, Zach Dawes and Benji are given producer credits. While there was no tour announced with the album, the single and amount of talent on the album alone is enough to want to look out for Del Rey's new release.
Tyler, the Creator (suspected album)
While there hasn't been an official announcement, fans theorize that Tyler, the Creator will release a project some time this summer. Since the beginning of his career, Tyler, the Creator has consistently dropped his albums two years apart. In mid-June of 2021, Tyler, the Creator began to promote his album "Call Me If You Get Lost" through cryptic billboards and voicemails before he finally dropped on June 25. Because of this pattern, it is rumored that he will begin to promote an upcoming project later this year.
Frank Ocean (suspected album)
Similarly to Tyler, the Creator's album, most of the evidence backing Ocean's release is purely hopeful speculation. After dropping two singles and a 7" vinyl containing an unreleased song in 2020, fans excitedly waited for a new music announcement. That December, Ocean recalled and refunded almost all orders, leaving fans wondering if he was done with music. However, after clearing his Instagram and producing music for his "Blonded Radio," it seems as though Ocean may instead be preparing for a new era of music. As if that wasn't enough, Ocean released new merch including shirts, posters and the first reissue of "Blond" on vinyl since 2016. Along with this, he is also slated to headline the final day of this year's Coachella festival. Regardless of what Ocean is working on, the prospect of new music is keeping fans on the edge of their seats.
With such a strong lineup of albums, tours and potential albums on the way, we hope to hear many 2023 releases become critically acclaimed. The music industry is ever-evolving!