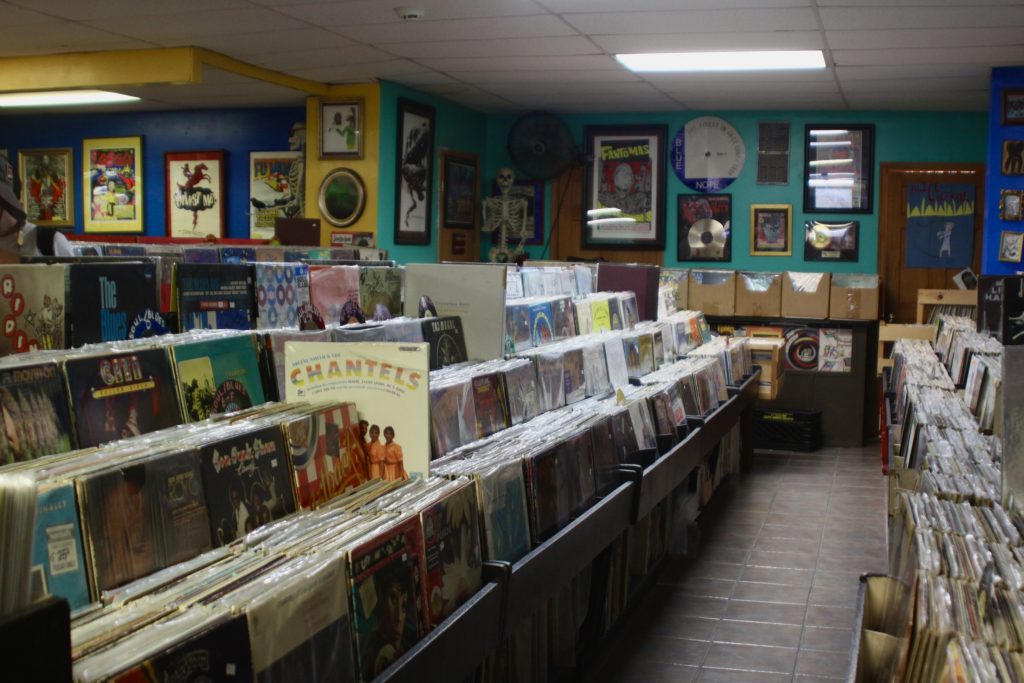 Going out to explore music in Philadelphia can be one of the most exciting new things about moving into the city. While it can get a bit expensive, it will most likely be worth the time and money. This guide will explain a bit about the local scene, give recommendations on where to shop, overview the general venue choices and tell you how to get involved through Drexel.
Record stores in Philadelphia
Repo Records (New releases, used CDs, music merch, listening events, main-stream but good)
Long In The Tooth (Used CDs, vinyl, some cassette tapes, curated sprinkling of new releases)
Rustic Records (Used older CDs and vinyl, instruments, small amount of recording gear)
Common Beat Music (Used CDs and vinyl, very few new, buy and sell, gear and repair)
Philadelphia Record Exchange (Used CDs, mostly used vinyl, rare and old items)
Creep Records (Just opened a new location in Old City, used and new CDs and vinyl, also a label)
Of students who want to create bands or host shows themselves, many end up playing and hosting house shows in their basements or houses. Around Drexel and Temple, there are communities of houses that book bands most weekends, creating a way for students to get experience playing live and make a bit of money from it. Currently, these houses will pop up online, creating flyers for their bills in order to advertise, usually on Instagram. One key aspect of this scene is to respect the houses; people living there do not want their addresses publicly displayed online. They also want you to treat their house and other visitors politely, as these are small concerts, not house parties.
Venues in Philadelphia Iceberg Ranking
Tier 1 (biggest artists, large venues)
Wells Fargo Center – 76ers' basketball stadium
Lincoln Financial Field – Eagles' football stadium
Citizens Bank Park – Phillies' baseball stadium, less concerts than the other two
The Mann – Fairmount Park, two outdoor stages, (Skyline Stage and TD Pavilion)
The Met – older concert hall on Broad St. north of center city
Tier 2 (big name artists, bars included, more affordable, GA floor tickets)
Union Transfer – renovated historical building turned venue, 21+ balcony
The Fillmore – a bit farther than UT, 21+ VIP balcony
The Foundry – smaller extension of the Fillmore, GA floor only, smaller artists
Theatre of the Living Arts – old building on the east end of South St., 21+ balcony
Franklin Music Hall – just another concert hall, cool looking from the outside
Tier 3 (some bigger name artists, unique characteristics)
Underground Arts – underground club atmosphere, intimate stage setup
World Cafe Live – not WXPN owned — but frequently collabs, two stages, bar and food
First Unitarian Church of Philadelphia – rented out basement, more DIY shows than others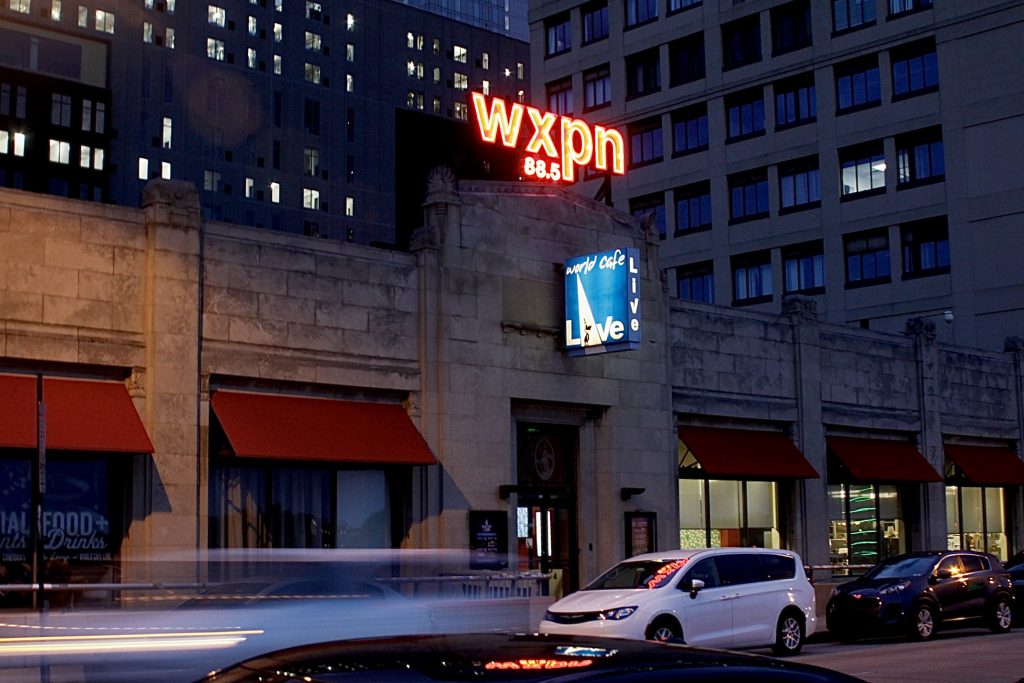 Tier 4 (more local artists, but some more famous tours)
PhilaMOCA – one large room, old renovated bank off of South St.
Johnny Brenda's – bar and food in Fishtown, small standing area and balcony
Milkboy – one in Center City and one on South St, bar and stage upstairs from restaurant
Tier 5 (smallest names, lots of local acts and collectives, mostly bars)
Ortlieb's – bar and food in Old City, small stage in back of diner area
Foto Club – Far away but SEPTA-able, old building that you have to buzz into
Kung Fu Necktie – bar and food near Fishtown, intimate stage
Ukie Club – Ukrainian American Citizens' Association's basement rented out
Drexel music clubs and organizations
As for music at Drexel, there are several organizations and classes you can take to get more involved with music. The school's radio station WKDU has new member meetings throughout the term that any student can attend. Drexel Flux is an organization that produces concerts hosted in Drexel's URBN Annex, ending the spring term with their Lawn Jawn festival. If you are more interested in performance, the school has choirs, a capella groups and theater productions to audition for. As an elective, a one credit ensemble class such as Fusion Band, Jazz Orchestra or Pep Band could be a lot of fun. There are open mics on campus, as well as the annual Dragonfly concert hosted by Drexel Campus Activities Board (CAB). You could also possibly see a show or two if you wrote for the Entertainment section or took photographs for the Triangle.