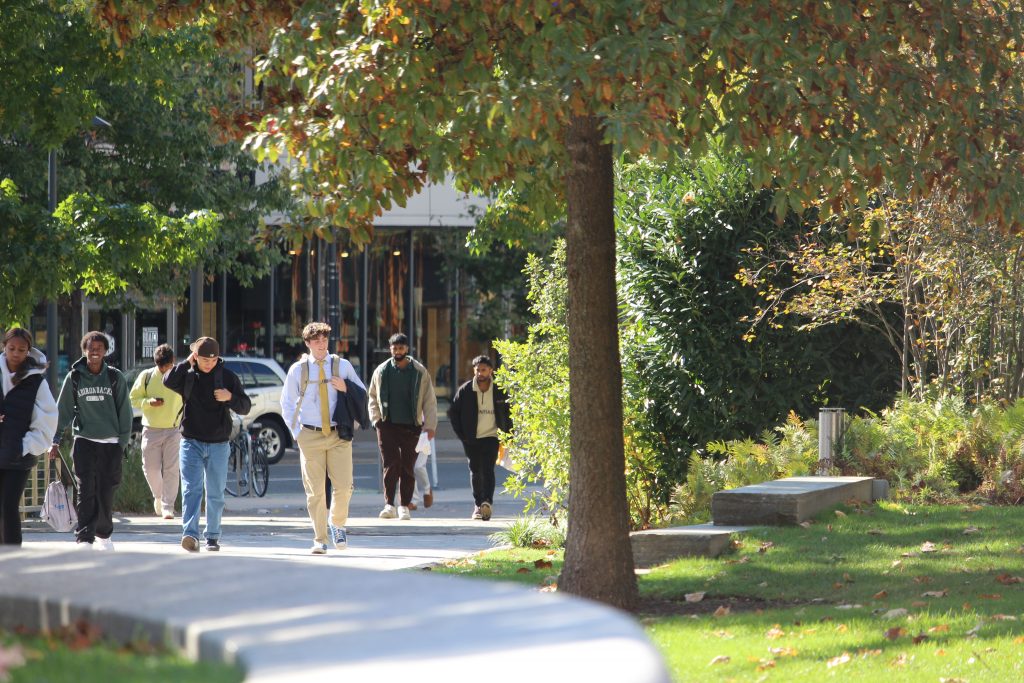 Drexel University's cooperative education (co-op) program is renowned for its unique approach to higher education, offering students a blend of classroom learning and up to one and a half years of full-time real-world work experience. While the co-op system continues to have numerous benefits on the professional lives of Drexel students, it also presents a rare and often overlooked set of challenges that affect students from various majors differently.
The process of applying for co-op positions lasts for only a few days, allowing students to drop their resume into the university's Steinbright Career Development Center portal for over thirty positions. Though we are extremely thankful for this portal and the strong company connections that Drexel has, the task itself can be extremely daunting and leave students strapped for time to send the needed materials to their top picks.
Interview invites are sent out about two weeks after the application deadline passes and almost always land on or right around finals week. As if students were not already stressed enough, preparing for and attending interviews is sure to push them to their breaking point.
Marissa Lux, sophomore finance and business analytics student, looks back on her first co-op application cycle this spring and recounts that "trying to do well on my interviews and finals at the same time was super stressful," and wishes that co-op interviews fell during a less-busier time.
After the interviews, students are faced with their offers and are prompted to rank their top choices if not offered a position directly, adding to prolonged stress and anxiety. One of the fundamental challenges of Drexel's co-op system is the demanding schedule that leaves little room for rest. We are constantly alternating between academic terms and full-time work for nearly five years, making our college years mentally and physically exhausting. Burnout is a real concern considering over a quarter of Americans face burnout during their professional careers.
At the Lebow School of Business, the competitiveness of co-op searches are amplified, with large banks and asset management firms such as Goldman Sachs, BlackRock and J.P. Morgan, along with Philadelphia's top employers Glenmede, SIG, Lockheed Martin and Comcast, seem to be the end-all be-all. Nosiness is at its peak on LinkedIn, as students are able to see who got the positions they may have interviewed for or were even rejected from.
Lux voiced that "everyone is in each other's business which adds another layer of stress." It isn't just about getting good experience anymore, it is also about what looks best on the resume or to other people.
In the case that a co-op assignment is outside Philadelphia, a six-month re-location is often the only option, and this constant upheaval leads to feelings of isolation and loneliness, as students struggle to establish a stable social life. Lux joked: "It's like ambition can't wait…for friends." Sadly, she is absolutely right, and the fact is, we cannot prepare for when our friends leave and when we are forced to leave our friends, our true support systems.
Emily Wolfe, senior biomedical engineering major, relayed that during COVID, there were "not a lot of paid positions, which was stressful because getting a paid position was so competitive." She also discussed applying to and interviewing for positions she did not think she would enjoy because "I wasn't sure what I could even get."
In the case of an unpaid co-op, Steinbright provides a grant of $6,000 to compensate, which fails to make a dent when paid co-ops gross an average of $20,000 across majors. In many cases, an unpaid co-op would likely cause a college student to be in the red. This scarcity of preferred and paid positions is more prevalent for less common majors such as music industry, where many students claim they have been forced to accept co-op positions that were less relevant to their field of study.
Drexel's co-op program, ranked #2 in the United States, has tremendous benefits and allows students to figure out what type of work they are looking for post-graduation, get real-world experience and make lasting connections. However, there are solutions to alleviate mental anguish students face in applying, interviewing for, choosing and eventually participating in co-ops. Introducing a buddy system where freshmen students are paired up with sophomore students for the duration of their time at Drexel would allow students to learn from each others' experiences and feel less alone during the first steps of their professional careers. When students feel less anxious and less lost, they will thrive during co-op and beyond.

This article is part of a grant awarded to The Triangle from the Solutions Journalism Network investigating student mental health at Drexel University.