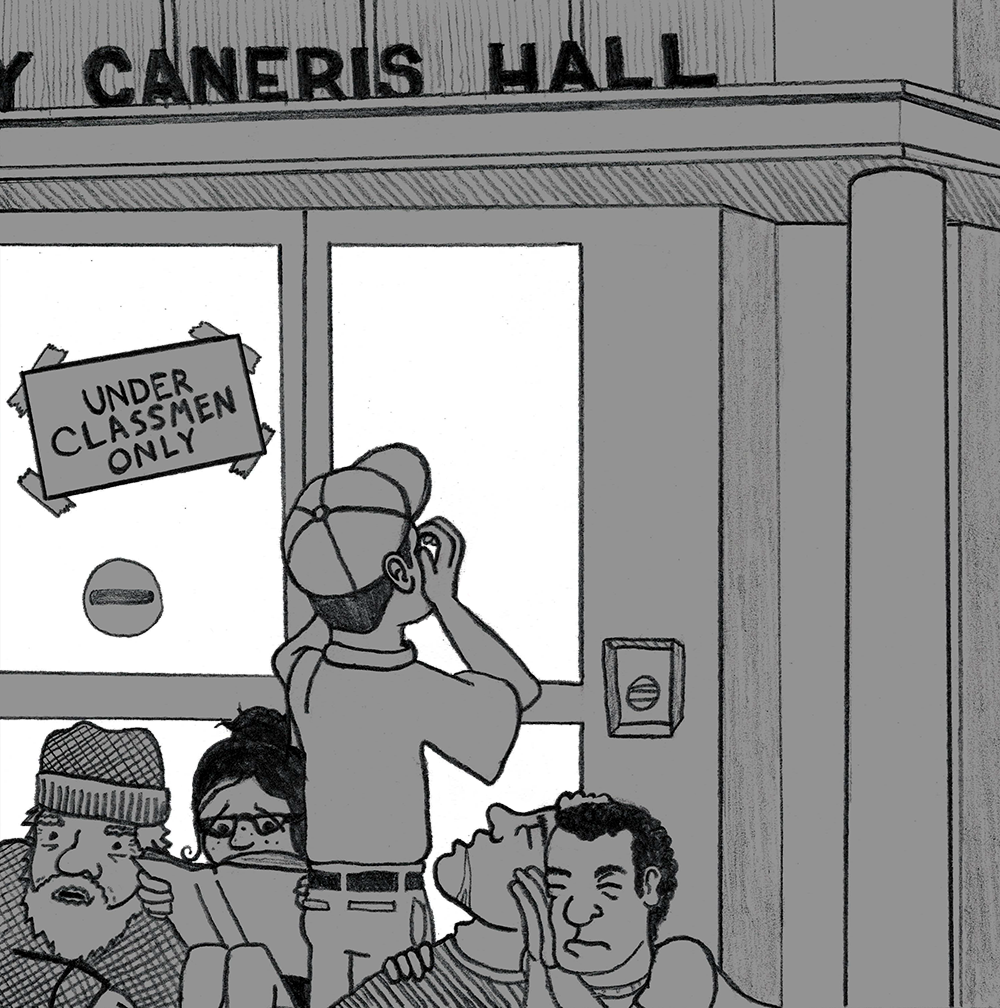 Amidst interviews, classes and co-op, dozens of upperclassmen students at Drexel University found themselves scrambling to find a new place to call home for the upcoming fall term after having their housing plans cancelled by University Housing via email.
Although the university policy mentions that freshmen get priority over upperclassmen, they should have prepared for the housing situation sooner since they had prior knowledge of the incoming freshman class being so large. Many students had also already paid security deposits which adds another layer of complication of the elder students getting the boot. Kennedy Jackman, a third-year student here at Drexel, was interviewed by 6abc Action News about her housing situation.
"It is upsetting, " she said. "It's really sad because I love Drexel, I love being here, I would not want to go to any other school. The fact that they're doing this to me, as someone who is loyal to them, is really sad."
Although the university did refer these displaced students to Drexel-affiliated properties such as The Summit this still doesn't amount to the added hassle of having to figure out new payment options and living arrangements with other apartment complexes after committing to living in a Drexel dorm. The quality of housing options left is bearable at best as many of the better, more optimal layouts had already been snatched up months ago.
As Campus Services began preparing for new students in early May, Drexel announced that the incoming freshman class would be the largest in all of the university's history with over 3,600 accepted students submitting deposits to start school this fall. Subsequently, the freshmen would need somewhere to live and thus Drexel was left with no choice, but to expel the upperclassmen from the university's own housing.
However, Drexel has made it clear on the Campus Services' University Housing page, that on-campus housing is not guaranteed for upperclassmen. The page also notes that University Housing will prioritize residence halls located on the University City Campus to freshman students for the 2018-19 academic year, even though they still require second-year students to live on campus with Drexel's 2-Year Residency Program
This whole situation reminds me of Maslow's Hierarchy of Needs. At the bottom of the pyramid are the basic needs that need to be fulfilled such as food, water and shelter in order for the higher needs to be realized such as friendships or achieving one's full potential. What Drexel has done is taken away one of our most basic needs of shelter and has thrown those upperclassmen students into chaos as they struggle to continue with their studies and social lives when they don't even know where they will rest their head during the fall term.
Is your housing ever concretely safe? How will Drexel restore our trust in them? We cannot be too sure as these are the questions that must be answered in order for the university to save face and to properly provide for their loyal, paying students.