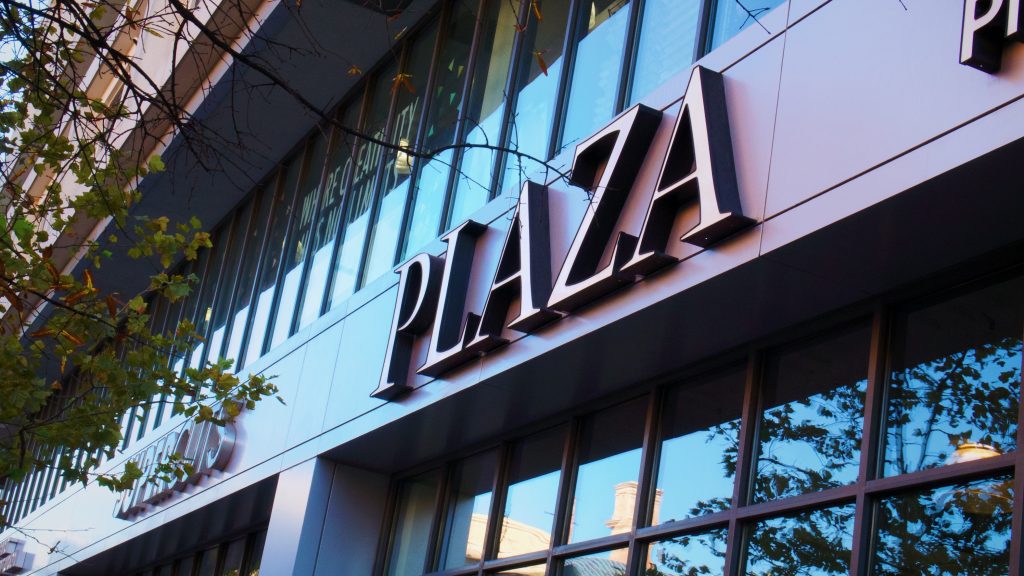 On Friday Oct. 14, around 11 p.m., Josh Fader, a Drexel University sophomore architecture major, was held on 33rd and Market St. by a masked man attempting to rob him. Walking to his apartment in Chestnut Square from the architecture studio in the Westphal College of Media Arts & Design, Fader reported a man of his equal height walking up to him and being in his face, asking for a dollar.
Fader replied, "'No, I don't have anything… I'm just trying to go home.'"
The man replied, "'If you don't give me a dollar right now, I'm going to smoke you.'"
With other pedestrians walking on the street and buying food at the halal carts, Fader was surprised by this man's claim to shoot him.
"It didn't make any sense… it seemed like such a public place… it's not like he cornered me in an alley," Fader said.
The man kept reiterating his threat, saying "'Give me your wallet now'" and "'I'm gonna pop you.'" Soon, he started counting down from ten, "slowly reaching his hand down his pants like he's going to pull out a weapon," Fader recalled.
"And eventually he just said, 'Just forget it, just go home,' and then he walked away from me… he walked back toward the halal carts and looked like he was going to ask them for stuff," Fader said.
Leaving the area, Fader immediately informed his peers that frequently worked all hours of the night in the architecture studio of the incident.
"That was my thought, like I was fine but… maybe somebody else would react differently," Fader explained.
Fader's experience is just one of several instances of robberies occurring on campus in recent days. There has been an uptick of Drexel Alerts this last week, raising concerns of campus safety for students, faculty and administration.
According to Drexel's Daily Crime Log and Fire Report, there have been eight reported cases of robbery and seven reported cases of theft within the past week–since Friday, Oct. 14, the same day of Fader's incident. These included several cases of theft from Wawa located on the corner of Market St. and 34th St. and incidents of stolen bicycles and scooters. The reported robberies, in which a threat or force was used, range from victims walking outside on Market St. to the Plaza Artist Materials & Picture Framing shop on Chestnut St.
On Monday, Oct. 17, Drexel President John Fry released a statement regarding public safety, specifically addressing students' concerns with gun violence. In his statement, Fry wrote that more dispatchers and officers have been hired and sworn in to increase patrol. The following day, another statement was issued in response to communications with Drexel parents. In the statement, President Fry reiterated the content of his previous message in more detail. Later that evening, a "timely warning" was issued to the Drexel community regarding the recent robberies. The statement provided a description of the offender and a range of when and where the robberies took place. Since then, there has been no update if the offender has been caught.
While students are encouraged to call the Public Safety walking escorts, Fader felt the safety measure was ineffective.
"I think escorts are a good thing but they need to be more efficient about that," Fader proposed.
After the incident, Fader feels differently walking around on campus.
"I don't walk… the same route I used to because I don't want to go past the DAC because that's where the crime has been happening…" Fader said. "Now I'm feeling more on edge."
While President Fry said the investments into Drexel's Police "are part of a long-term plan for restoring a sense of safety throughout our campus and neighborhoods," it is unclear at this point what those measures will look like and how they will help reduce crime on campus.
In the case of an emergency, students can reach Drexel's Public Safety and Drexel Police by calling 215.895.2222. For more information on how to stay safe on campus, read our latest article, "Ten public safety tips and resources for Drexel students."