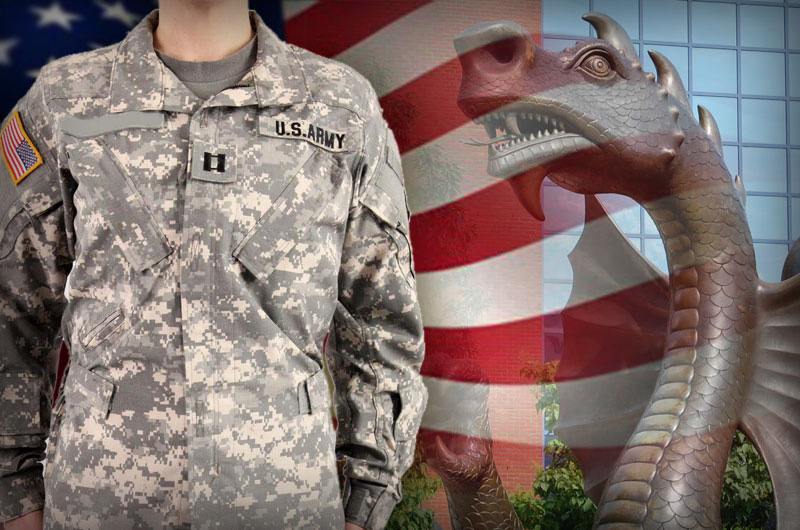 Former active duty army medics and current medical students participated in an engaging conversation about veteran health during the first Veterans Health Forum at Drexel University College of Medicine Nov. 14, as part of the university's Veterans Appreciation Month.
The panelists explored and analyzed the differences between civilian and military medicine, how civilian doctors should handle special cases with veterans, the bridge between being a doctor and becoming a military doctor and the traits required for serving in the military as a medic.
"As someone who is going to be serving in the military very soon, it was really cool to have a discussion like this because military medics are such a unique group of people so I could relate to their experiences and listen to specific issues I might face in the future," Stephanie Algenio-Anciro, a second year medical student in the Health Professional Scholarship Program, said.
Algenio-Anciro, who is on track to join the air force after finishing medical school, said that having an informative event like this was a great experience overall. She explained that the Health Professional Scholarship Program is offered by the United States military and covers the costs of medical school tuition for individuals who commit to serving in the army, navy or air force after they graduate. The panel was especially interesting for her because some of her own questions and anxieties about becoming an air force medic were answered by people who knew the field and also what she was feeling.
Michael Bleidistel, a second year medical student and Army veteran, planned this event for that very reason — to make all people whose lives have been impacted by the military feel that they are a community. He drew inspiration for hosting this event after going to various civilian doctors and realizing that many of them were unable to treat the special health conditions many veterans face that do not commonly occur in civilian cases. Holding this event at the Drexel College of Medicine was as a starting point in bridging the gap between civilian doctors and veterans and eventually leading to a more veteran inclusive medical curriculum.
"What qualities and traits must a person have in order to be a good fit for the military?" a member of the audience asked.
All five panelists were eager to answer the question, each talking about their own personal reasons for joining the military, but one common thread among their responses was that the military attracts all different types of personalities and people. One panelist explained that "there is no 'stereotypical' military medic."  
Issa DiSciullo, Director of Diversity, Equity and Inclusion at the Drexel College of Medicine, wrapped up the event by expressing her excitement at not only the participation of veterans into the medical discussions, but also the integration of students from Queen Lane, Center City and West Philly campuses at this panel.