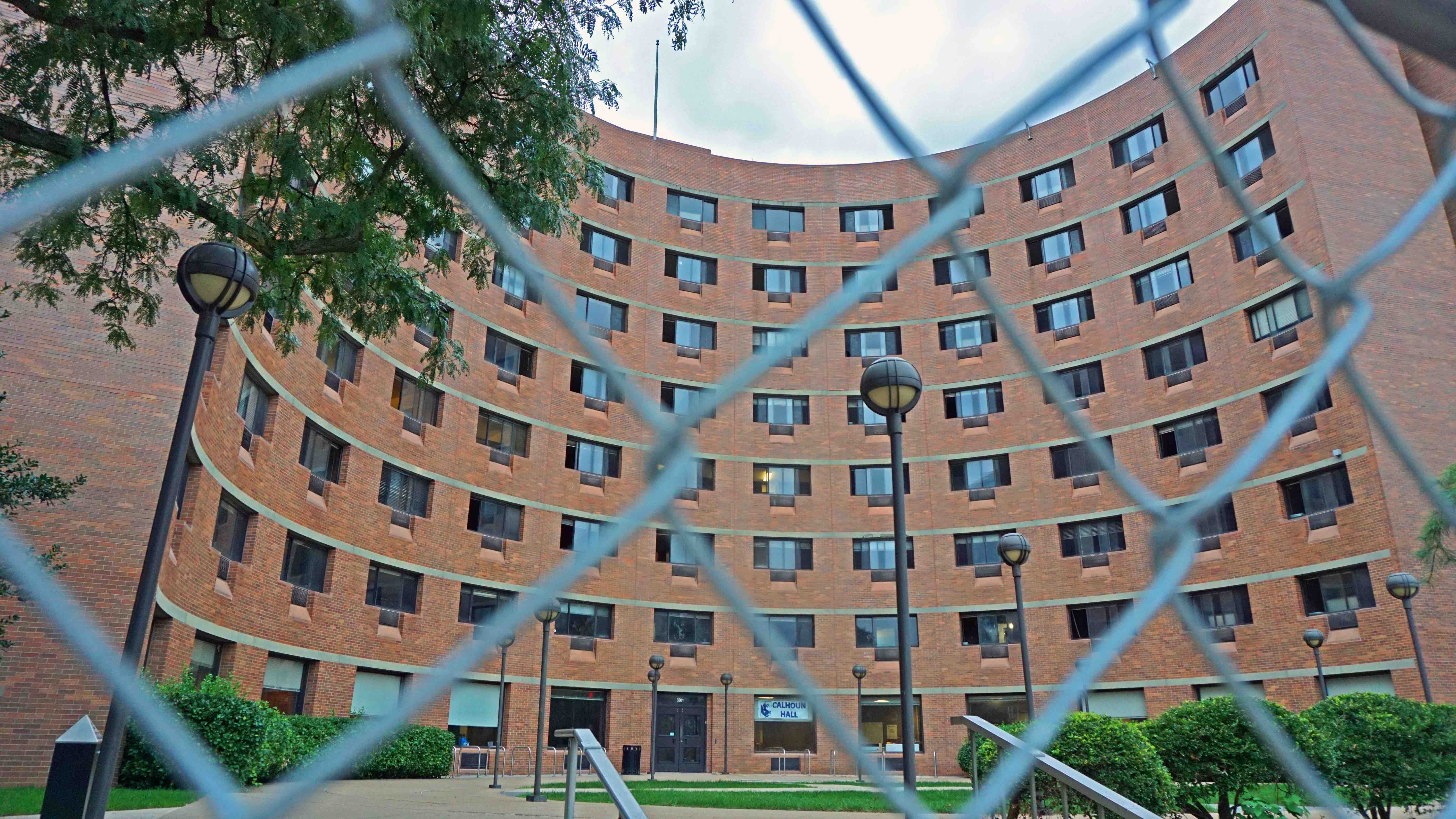 Preliminary construction has started at Calhoun Hall to accommodate the growing number of students at Drexel University and to possibly become the new epicenter of the university's Pennoni Honors College.
Selective internal demolitions have already commenced and major construction work will start on the property before the end of the year to be officially equipped for student occupancy by September 2019, according to Vice President of Real Estate and Facilities Donald E. Moore. While renovations are being conducted within the pre-existing framework of the facility, he noted that there are plans for an addition that could become the heart of the honors program hopefully by 2020.
"It's a mild adaptation to a building that we feel has really good bones and something that is going to continue to stand the test of time," he said.
The revitalization of the hall — which closed after the 2014-15 school year — comes at a time in which university admissions have skyrocketed, invoking the necessity of increased housing options for the rising number of students.
The facility will be aimed at the freshmen population, offering around 350-400 beds that will most likely be set up like other traditional, first-year halls on campus, according to Vice President and Dean of Student Life Subir Sahu.
They want housing offerings to encourage students to stay closer to campus because it is important for students — and underclassmen in particular — to have easy access to university guidance and support, according to Moore.
"Any time you can bring more students to campus, there's a lot of benefits to that," Sahu added, noting that it increases in school spirit to create a unique campus vibe.
Besides the hall's potential to connect students to campus, Moore said the space would present an exciting opportunity for the honors college, which currently operates mainly from the fifth floor of MacAlister Hall.
"Overall, it is something that has been being planned for a while to give the honors college a home — but in addition to that, to maximize the use of our existing facilities," he said, explaining how he hopes the space can become the centerpiece of the honors student experience.
Beyond this addition, Moore said there would be more collaborative spaces within the renovated hall.
"Students can be together — yet apart — if they choose to," he said.
American Campus Communities Inc. is currently acting as the lead developer of the construction project, leading the overall design, construction and construction management of the work that has to be done, although Sahu noted that their association with the hall may only be temporary.
"There's been no decisions about who is going to own and operate the facility. Those conversations are ongoing," he said. "Right now, the focus is just on getting the hall up and running."
Moore, who said that ACC's service was desirable due to their preexisting presence on campus and rapid response time, explained how a decision would be reached by the end of the year after running numbers to come up with most reasonable and financially feasible option. In the meantime, ACC can continue renovations due to a pre-development agreement.
In addition to ongoing conversations about ACC's future involvement with the space, potential considerations for Myers Hall after the reemergence of Calhoun are also being discussed, according to Sahu. Last March, the university announced that Myers would close, only to announce in June that it was needed to accommodate the influx of freshmen.
"We're going to look at our full housing portfolio and get everything online and see what we need from an occupancy standpoint and also see how we can strengthen our housing options for students, so Myers will absolutely be a part of that conversation," he said.
Moore said they would be working on a master plan to ensure they are delivering the best student experience possible.
While there are many more decisions to be made moving forward, for now, Sahu said he is just happy there has been movement with the Calhoun project.
"I have a soft spot for the residence halls so it has been sad to me that Calhoun has been unoccupied for a few years," he said. "It's awesome that we're going to have all of our halls back online."