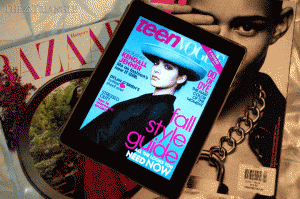 When was the last time a reality television star ended up walking at a couture runway show in Paris? Kendall Jenner is the latest and possibly only example of this rare occasion.
Many people may recognize Kendall as the second youngest sibling from one of America's most famous families, the Kardashians. She has also appeared on many episodes of her family's reality television show, "Keeping Up with the Kardashians." However, the 18-year-old has recently made a name for herself in the fashion industry, particularly on the catwalk. Kendall has walked for numerous notable designers during fashion week, including Marc Jacobs, Chanel, Givenchy, Diane von Furstenberg, Balmain, Dolce & Gabbana, Fendi, and more.
Off the runway, Kendall has appeared in numerous editorial spreads, including American and French Vogue, W Magazine and Interview Magazine. Kendall has also starred as one of the new faces for the notable French brand, Givenchy. Most recently, the model has also been featured on the covers of both Teen Vogue and Love Magazine. All are huge successes for any 18-year-old model.
At a staggering height of five feet, 10 inches, Kendall definitely blends in with the other models while walking down the runway. Her perfected runway walk clearly proves to the industry that she is serious and passionate about her career. However, her association with her incredibly famous and illustrious family has created drawbacks to her modeling career. With television personality Kim Kardashian as her older half-sister and rapper Kanye West as her brother-in-law, many believe that the only reason Kendall has made it this far in the modeling industry is because of her connections and ties with her family.
So what did Kendall do to prevent these allegations? First, she banned her family from attending any of the fashion shows that she was casted to walk for. Secondly, she completely dropped her last name on her model card, changing it to just Kendall just days before New York Fashion Week began. According to her interview with Teen Vogue, Kendall explained, "People didn't want to take a chance on me, I think because I was sort of known," and how "they were a little bit on the fence about it. Some people might think that what I've done before made it easier for me to get jobs, but it was actually a disadvantage. I had to work even harder."
However, many other models in the industry still believed that Kendall was only walking down the runway for notable designers due to her associations with her celebrated family. Because many models have worked incredibly hard to reach where Kendall currently is in her modeling career, they believed it was not fair for Kendall to be walking alongside them down the runway. During this season's fashion week, several models reportedly bullied Kendall while backstage; one rumored instance included a model dropping her cigarette into Kendall's drink.
Despite these accusations, many notable figures in the fashion industry have praised the young model for her career. "I think she's a strong, powerful, great-looking girl. She's a real professional," Michael Kors, American designer, told E! News about the model. "I love that her card just says Kendall, so she's not trading on her name and I think she's going to have a great career."
Since her runway debut at the Marc Jacobs show in February 2014, Kendall's modeling career has taken off, and she is currently standing as one of the most demanded models today both for runways and editorials.
Kendall also hopes to not only prove to the fashion and modeling industry that she is passionate about her modeling career, but also to herself that she can achieve this goal. According to her interview with V Magazine, Kendall was asked if she would ever asked to stop appearing in her family's television show, and she responded, "Um, yeah. Probably."