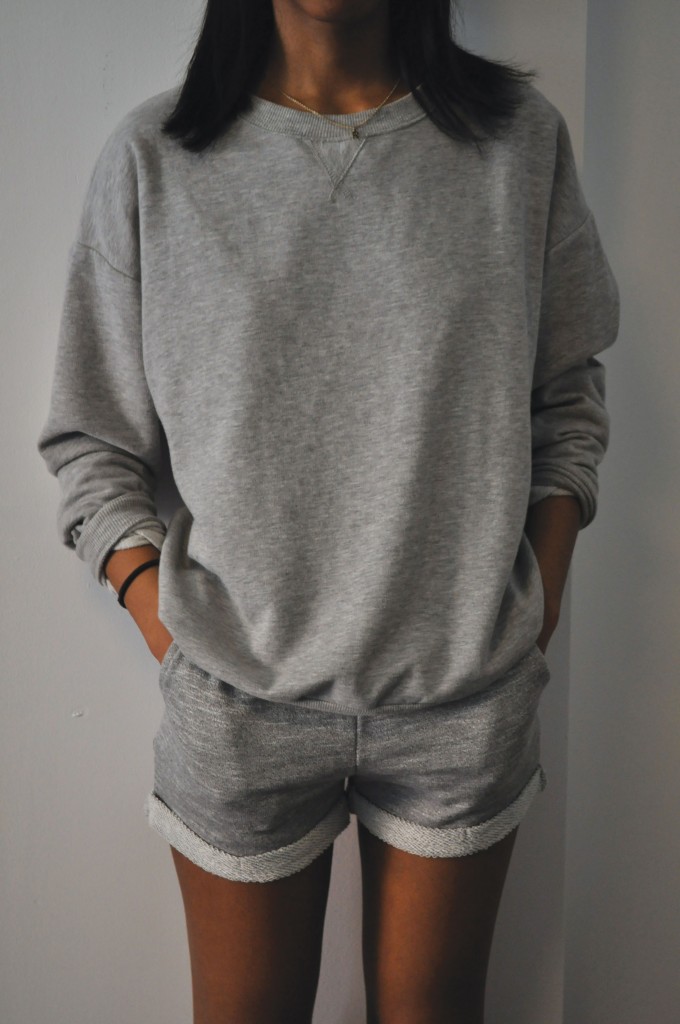 Much to Karl Lagerfeld's dismay, his theory that wearing sweatpants is a sign of defeat has been proven wrong. Believe it or not, it is now considered trendy and fashionable to wear anything you would wear in the privacy of your own home—sweatpants, slip dresses, robes, silk pajama sets—in public!
So the next time you roll out of bed completely late for class, don't sweat it! You don't have to waste time picking out an outfit, because chances are, you're already wearing it. The careless and effortless nature of this trend makes it perfectly doable for all of you who are worn out at this point in the school term.
The loungewear-to-daywear trend is not so much about laziness as it is about comfort. You aren't literally wearing your lazy clothes outside: the idea is to wear nice loungewear inspired clothing, not the old clothes you throw on when you're cleaning your room. Another key element in pulling off this trend is how you style the rest of the outfit, including hair and makeup.
Silk is the best option for a sexy loungewear-to-daywear look. Brands like Balenciaga, Celine and Calvin Klein Collections have showcased this '90s trends in their spring/summer 2016 shows. The number one source of inspiration for this look is definitely Rihanna. She's pulled off this look numerous times, accessorizing with sneakers, a baseball hat, denim jacket, sunglasses, and more. The easiest way to rock a slip dress is under a duster and with a pair of sneakers or slip ons.
Pajama sets have been, in all their oversized glory, styled with minimal accessories and sneakers, of course, for functionality. With the first couple of buttons undone and messy bed hair, the look is complete. Wearing the top completely unbuttoned with a crop top or silk camisole underneath is also a way to go.
Sweatpants are now available in so many different styles that you can take your outfit in any direction imaginable. Rihanna and Kylie Jenner have proven a matching sweatsuit can be a great outfit as they have both been spotted in the same Vetements sweatshirt and matching sweatpants from the brand's spring summer 2016 ready-to-wear collection.
If you're not familiar with the athleisure trend, it's the reason why celebrities are going shopping and running errands in workout clothes. Think back to Alexander Wang's collaboration with H&M, or to Beyonce's new Ivy Park clothing line in collaboration with Topshop. Essentially, they're workout clothes that are too cute to sweat in.
The loungewear-to-daywear trend is an example of how bizarre fashion trends can get, but then again, who would turn down the chance to wear pajamas to class and still be fashionable?