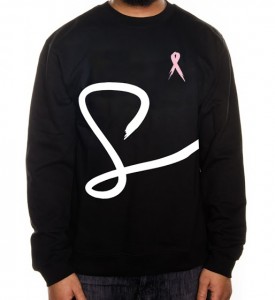 Orcel Kounga, a fourth-year electrical engineering major, is not your average college student. In 2012, Kounga co-founded street wear company Sprezzatura, where he heads the designing and marketing team. Today, the company mainly focuses on producing menswear pieces, but also plans to include women's wear in the coming future.
The company was formed when Kounga found that the streetwear industry was becoming more uniformed and trivialized. So he wanted to make a change. Kounga said, "The idea behind Sprezzatura was to come into the industry and give consumers something unique, bold and different." He was then able to recruit others into the company, whom he found to "have gifts and talents in all different areas ranging from marketing, design, and photography."
Since Kounga hopes to make a change in the streetwear industry with Sprezzatura, the company's target consumers are those who are "always looking for the next big thing in the streetwear industry," according to Kounga. He hopes to gain the attention from those consumers who are truly passionate about the streetwear industry and want a product that will last for a lifetime. Kounga believes that when a product becomes instantly popular due to hype, "consumers will shell out tons of cash on it, but after the hype is over, the consumer second hands it. We want something that will last and will not become dated."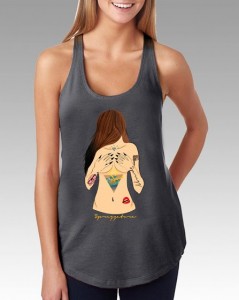 As for the brand itself, the meaning behind the Italian word Sprezzatura means "to perform art and fashion with ease and to make it seem like what you do is without effort." The company also chose the letter S as its main logo, designed by Kounga himself. While designing the logo, Kounga came up with the idea during the reinventing process. "I personally believe that wearing a logo is more than just a picture. You are supporting that brand's objectives," he said. Kounga designed the S logo in a sweep motion, giving it more movement and mobility, symbolizing the "abrupt impact" he hopes to make.
However, as with starting any business, Kounga's team found several obstacles while building up the clothing company. The majority of the team members are still in college, making it difficult for them to have time for both school and the company. In addition to balancing time, Kounga also said when the company had its first sales, there were great difficulties in "gaining the supplies for the amount of demand [it] had." However, Kounga believed that his team will find a solution for this issue, since this is a major obstacle that many companies face when entering the industry.
As for the future, Kounga has high hopes for his still-growing company. He is convinced that his team members are made up of highly talented individuals, who are strong marketers. "The possibilities are endless, and it all comes down to Sprezzatura as a lifestyle brand," he explained. As Kounga believes that his company is unique, individualistic and revolutionary to the streetwear industry, he said that when his future customers purchase his products, they will become "part of this group of individuals and movement."
To find more information about Sprezzatura or to stay updated with its product releases, please visit http://www.sprezz.bigcartel.com.