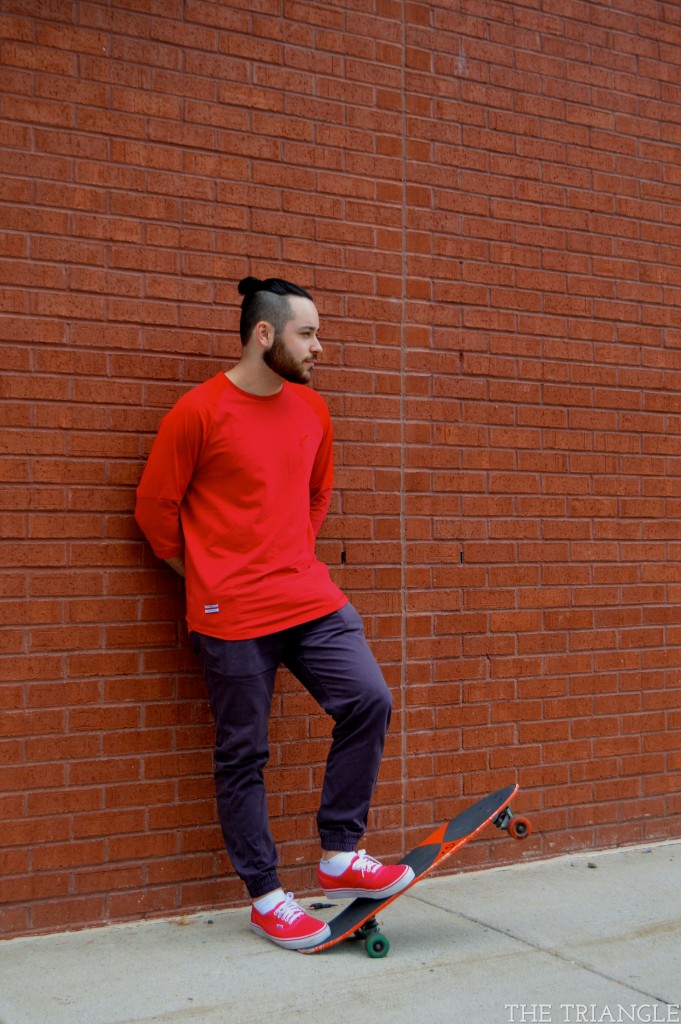 Jack Rome, junior, general studies major
The Triangle: What are you wearing today?
Jack Rome: Red Publish baseball tee, gray joggers, Vans shoes, Swatch watch and Chinese bracelets from my mother.
TT: How old were you when you developed your own personal style?
JR: It wasn't until I was 16 years old that I started to embrace more skateboarding clothes. I was also inspired by brands from Japan, like Uniqlo and Nonnative.
TT: What are your essentials for this summer?
JR: Vans skate shoes and joggers.
TT: What is your favorite season to dress?
JR: Fall and winter! It's the perfect weather for layering and for wearing pants.
TT: What is one item you can't leave your home without?
JR: I have to have a hair tie at all times.
TT: What three items in your closet do you cherish the most at the moment?
JR: My black Cotton On pants, my simple H&M T-shirt and my favorite Pokemon Viridian forest printed tee
TT: What are you favorite places to shop in Philadelphia?
JR: Buffalo Exchange. They have a lot of clothes from Nordstrom Rack and H&M.
TT: What major style rule do you live by?
JR: Less is more.
TT: What fashion advice would you give to Drexel University students?
JR: No matter how cool anything looks, it's about how it fits on you.