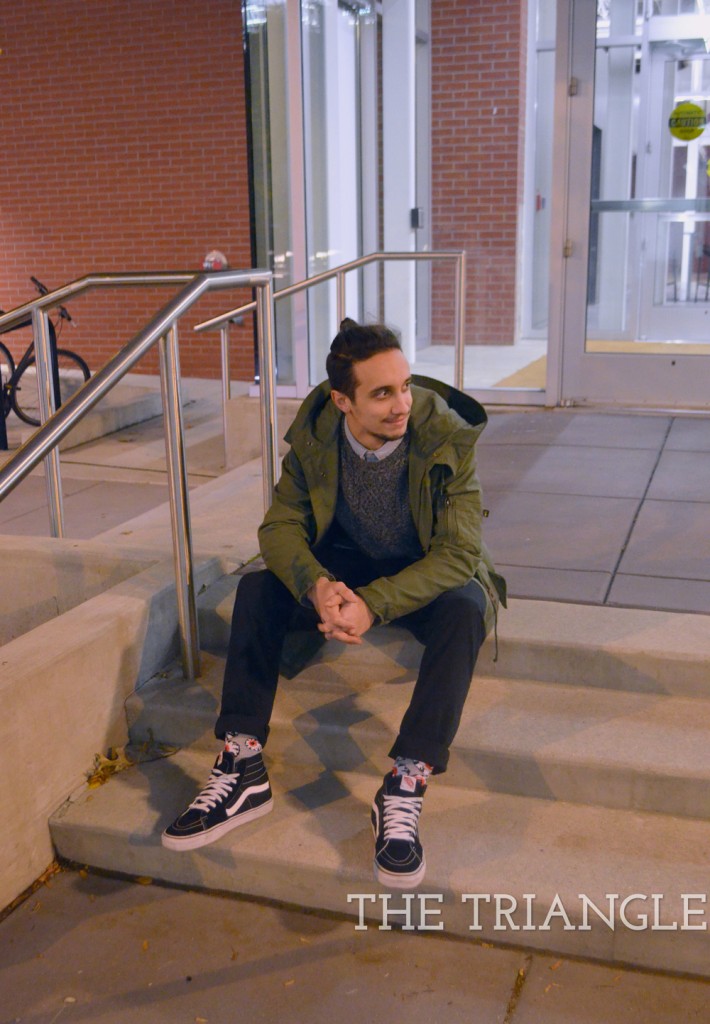 Ignacio de Socarraz-Novoa, sophomore, mechanical engineering
Wearing: H&M top, Cotton On sweater and pants, Urban Outfitter jacket, and Vans shoes
The Triangle: Since moving from Miami to Philadelphia, do you think your style has changed?
Ignacio de Socarraz-Novoa: Yea, I think my style has changed quite a bit. Mostly because of the weather; in Miami it's too hot most of the year to wear sweaters and pants, let alone jackets. Here, it gets cold so I can layer and wear more clothes.
TT: Because you are in the engineering field do you think it influences the way you dress in anyway?
IN: I don't think being in an engineering field affects the way I dress. I think a lot of people dress similarly despite being in different majors.
TT: Where are your favorite places to shop?
IN: My favorite places to shop are Cotton On, H&M and Urban Outfitters.
TT: If you had an unlimited budget and could only buy one thing what would it be?
IN: Probably the Kahawa Leather Biker jacket from All Saints. I feel like that would be a good investment because it's a classic.