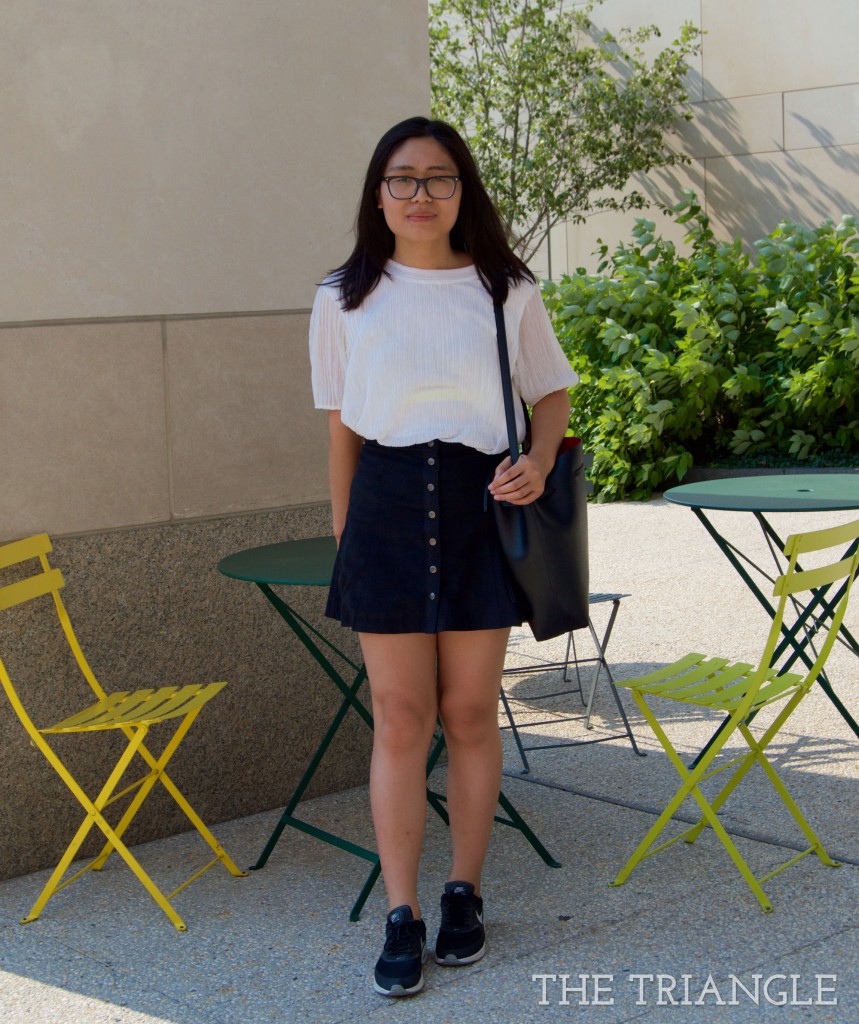 Dan Wang, junior, accounting major
Wearing: Sandro white top, Abercrombie & Fitch skater skirt, Nike sneakers and Mansur Gavriel bag
The Triangle: What is your thought process when picking your outfits?
Dan Wang: I am in classes during weekdays so I tend to choose comfortable outfits.  
TT: How would you describe you personal style?
DW: I dress based on comfort.
TT: What do you see as the biggest difference between fashion in the United States and in China?
DW: The United States has more variety of fashion than China.  
TT: What are some of your favorite stores?
DW: Sandro and Topshop.
TT: What is your must-have item in your closet?
DW: My Nike shoes.  
TT: What trend are you most excited about for this fall?
DW: Sweaters!