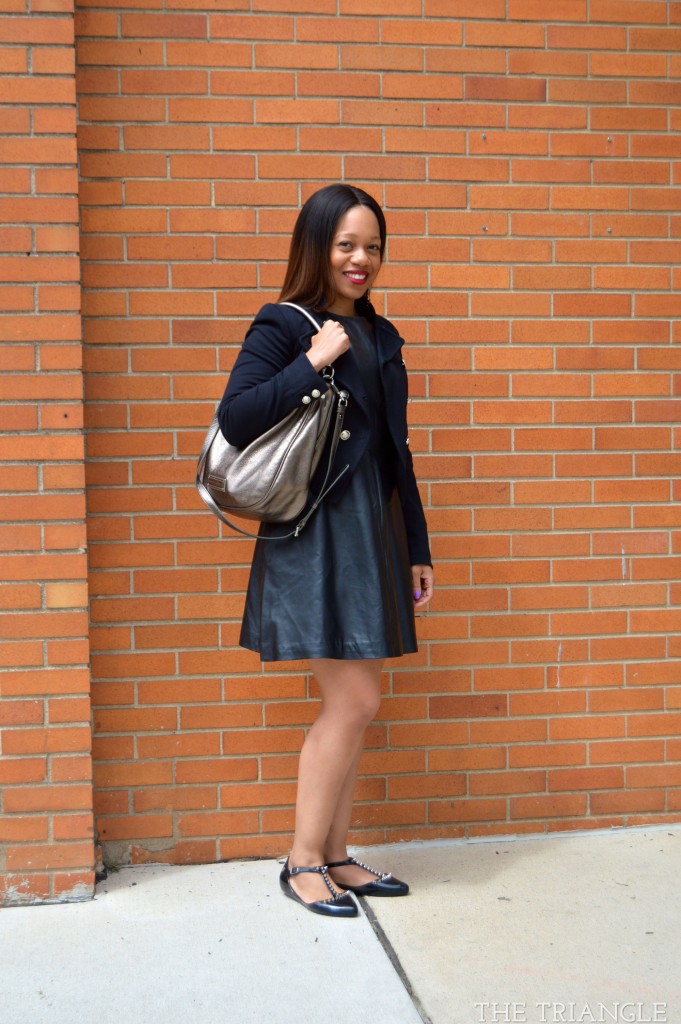 Dr. Tracie Babb, Communications Professor
The Triangle: What are you wearing today?
Tracie Babb: Saks Fifth Avenue black leather dress, INC black jacket, Melissa flats, Charcoal Marc Jacobs bag.
TT: How would you describe your style?
TB: Rocker chic, leather, dark colors, motorcycle boots, girly, and edgy with a twist of rocker style.
TT: What was the last thing you bought?
TB: Free People tunic from Bloomingdales
TT: What are three items in your closet that you cherish the most?
TB: My Rebecca Minkoff red leather bag since it's edgy and chic, a nice crisp white button down shirt, and my BCBG cutout black dress.
TT: What are your favorite stores to shop at?
TB: ASOS, Bloomingdales, and Nordstrom.
TT: Any trends that you are looking forward to wearing this summer?
TB: I love to be girly in the summer- looking forward to accessorizing girly flirty dresses!