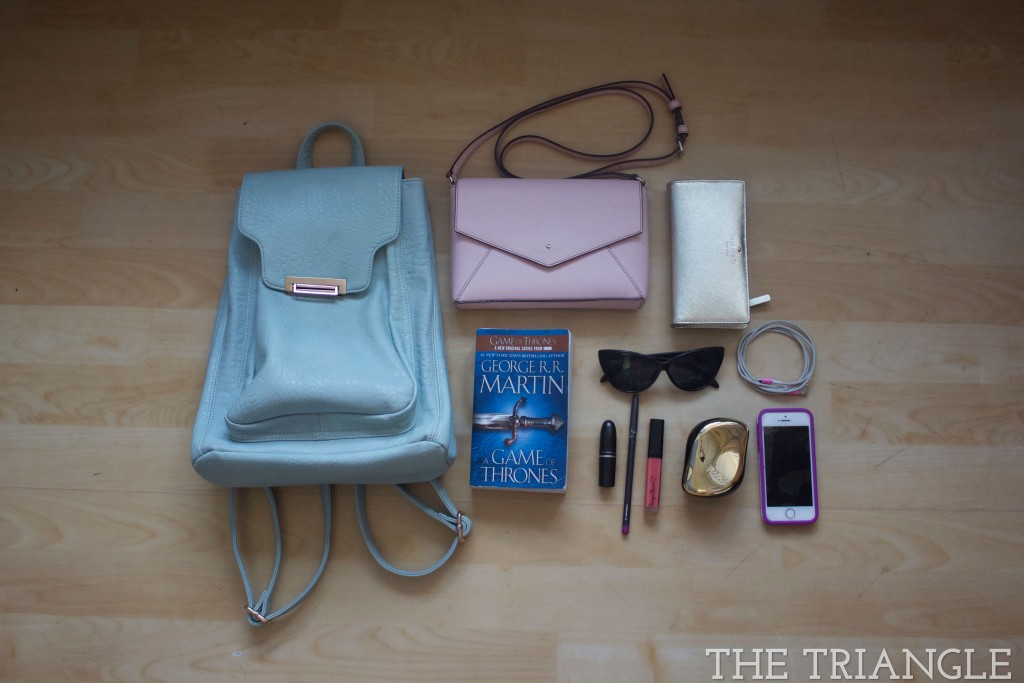 For my first co-op, I am working as a design intern at Charlotte Ronson in Manhattan, New York. As a design intern, my responsibilities include working on designs in Adobe Illustrator, going down to our showroom to pick up garments, helping put together mood boards and looking for inspiration for our next line. My necessities have changed since I left school to go on co-op, so what's in my bag has changed too! Here is a peek inside my daily co-op bag.
My Urban Expressions backpack makes it super easy to get to and from work hands free. I tuck away my other belongings in it on my walk to and from the office.
My Kate Spade cross-body bag keeps my hands free on errands and adds a subtle hint of pink to every outfit.
To capture all the beauty that the city has to offer and to keep my life together, my iPhone is an absolute necessity.
To protect my eyes on bright summer days, I have my cat eye sunglasses. I found these super cheap glasses on Amazon, and keep multiple pairs around since I'm one of those people who lose theirs all the time.
A dead phone is a useless phone, so my iPhone charger is a must!
I always like to keep a book or magazine with me so I can read during my down time. Currently, I am reading A Song of Ice and Fire while I impatiently wait for Game of Thrones season six.
To keep my hair sleek, I use my Tangle Teezer. It's super compact and comes in handy if I feel like putting my hair up on a hot and humid day.
I absolutely love lip colors and always carry around a few shades just in case I need it. At the moment, I am carrying my MAC lipstick in Men Love Mystery and my Tanya Burr lip gloss in Sparkling Dewdrops.