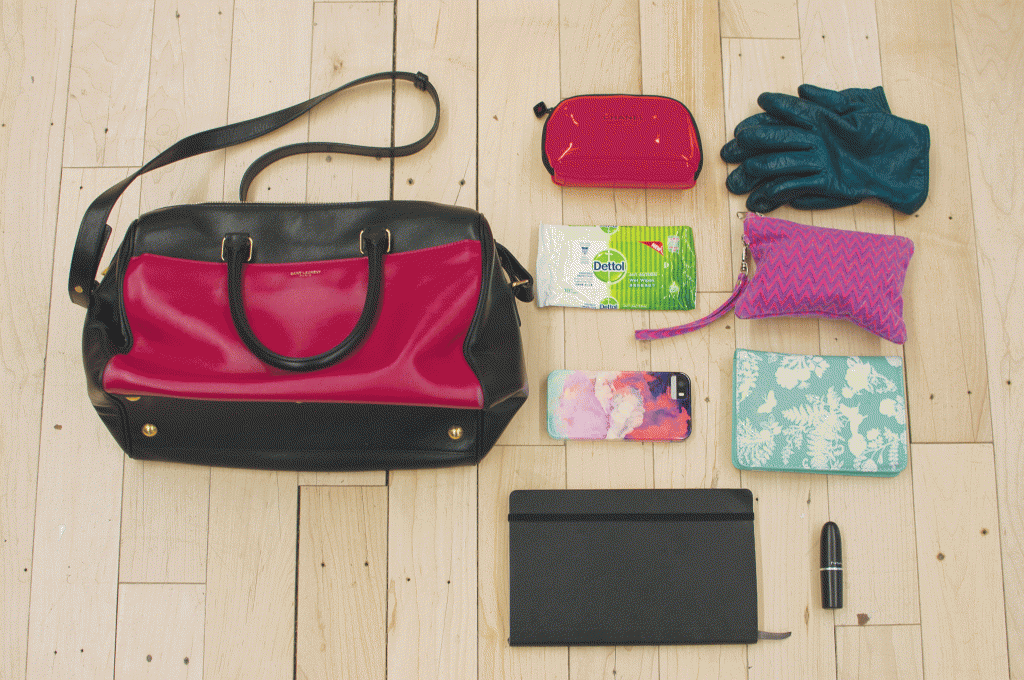 Malaysian international student Illani Zane shares what's in her beautiful pink bag.
1. Zane adores her pink Saint Laurent bag because she loves the color.
2. She prefers to write things down in her planner instead of using her phone.
3. Her passport holder and MAC lipstick were farewell gifts from her best friend.
4. This iPhone 5 case was, surprisingly, her first online purchase from Society6.
5. Her pink and purple tribal makeup bag was a souvenir from Bali.
6. Her favorite gloves are from Milan.
7. In her red Chanel bag: moisturizer and all personal essentials
8. Zane uses Dettol tissue wipes for the cold winter.
Photo by Courtney Denton