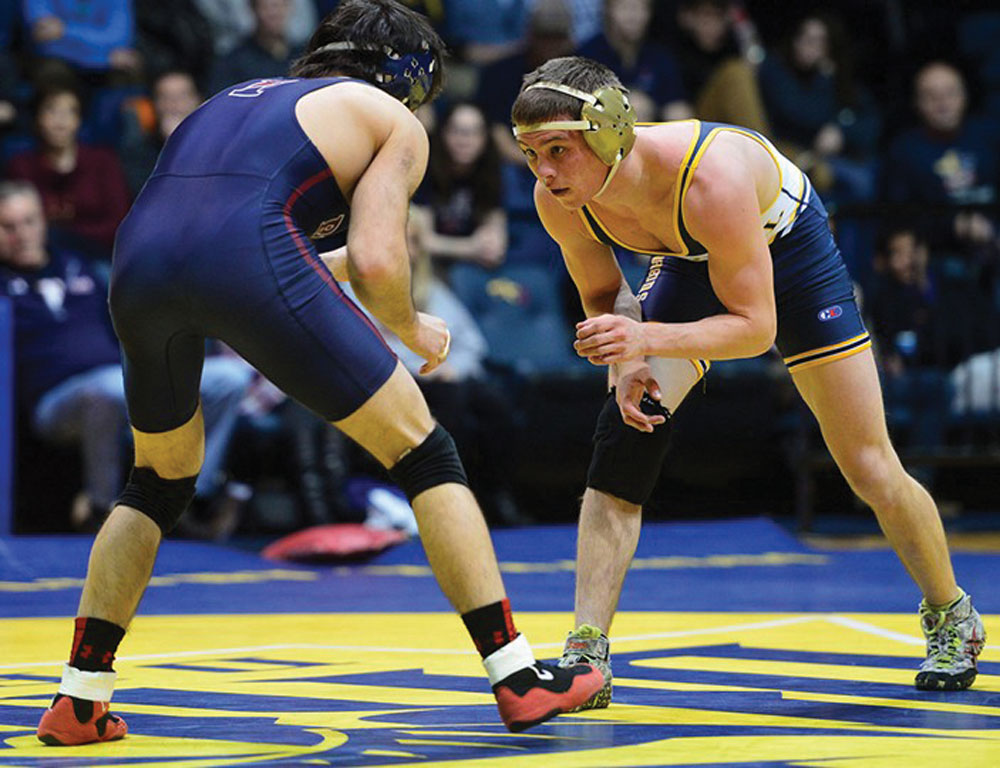 The Drexel University wrestling team took on American University Jan. 29. It was a competitive match, one the Dragons fought hard to win.
This was the first weekend in two weeks during which Drexel had only one match to focus on. The team was well-rested and took advantage of the extra recovery time.
The match started with junior Austin Rose in the 165-pound weight class. Rose started Drexel off with a big win, coming away with a 12-4 majority decision.
Freshman Ebed Jarrell wrestled next, in the 174-pound division. Jarrell continued the tough wrestling and had an even better match than Rose. He was able to win his match by a major decision of 14-4.
In the 184-pound weight class, junior Alex DeCiantis continued the hot streak for the Dragons. He was able to secure a win by fall even before the match clock reached 2:00 minutes. With DeCiantis' quick work of his opponent, the Dragons had a commanding 14-0 lead in the overall team scores.
The win streak ended when junior Joshua Murphy took on his opponent in the 197-pound weight class. Murphy lost by a win by fall to a very good Jeric Kasunic.
In the 285-pound division, junior Joey Goodhart, who is ranked No. 19, took away whatever momentum American had gained. He won in overtime off a last second escape move which netted him a 3-2 win. With Goodharts win, the Dragons were up 17-6.
Following Goodhart's bout, the matches shifted back to the lower weight side. Junior Tanner Shoap wrestled after Goodhart in the 125-pound division. Shoap encountered a tough opponent in No. 15 Josh Terao who was able to beat him in a 9-2 decision. In the 133-pound match, No. 11 senior Kevin Devoy Jr. lost in a close 3-1 decision to Esteban Gomez-Rivera.
In the 141-pound division, senior David Pearce won an overtime match with some clever moves. No. 17 senior Matthew Cimato followed Pearce's victory with a victory of his own in the 149-pound division. Cimato beat his opponent on an impressive 9-4 decision.
To end the match, sophomore Willie Davis wrestled Tom Page in the 157-pound weight division. Davis wrestled hard but was on the losing end of a 9-4 decision.
The Dragons had a very good showing against American, winning by an overall team score of 23-15. Drexel's next test will occur when the teams takes on Franklin & Marshall College on Feb. 4 in Lancaster, Pennsylvania