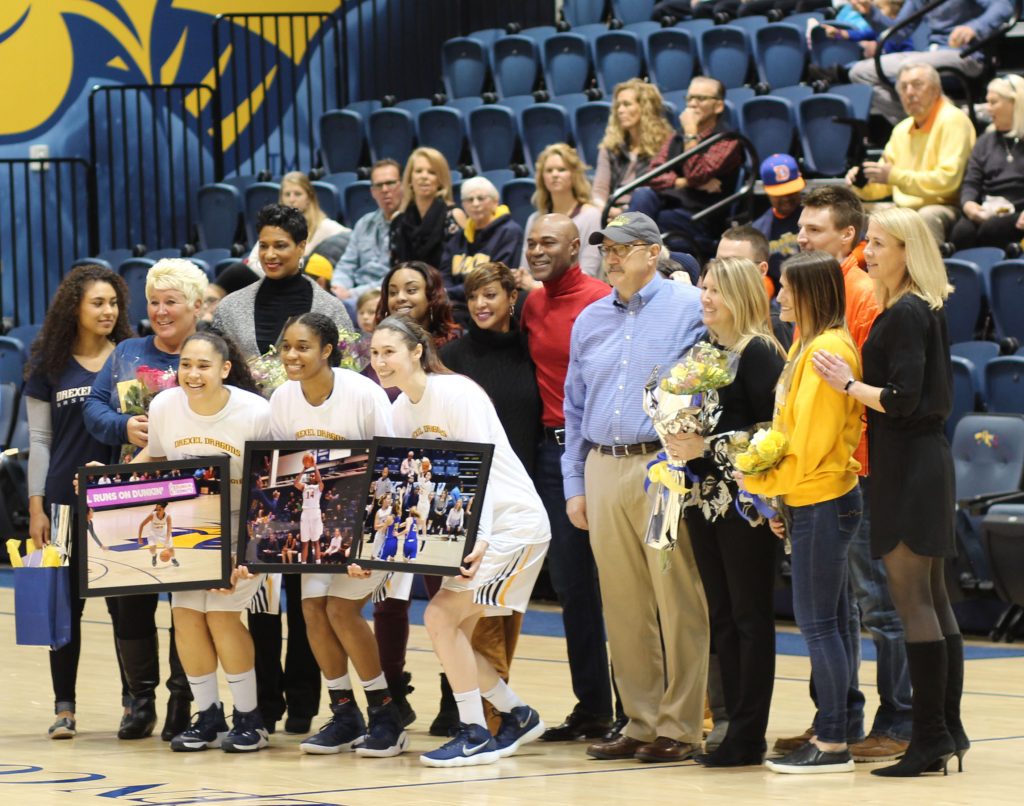 After coming off a 22-11 2016-17 campaign, the Drexel University women's basketball team played even better this year, resulting in a 26-7 record. The big addition to this year's team was freshman guard Hannah Nihill, who started every game except for two and averaged six points, three rebounds, two assists and two steals per game. Senior Kelsi Lidge drew on her veteran experience and had a big year, leading the Dragons in scoring with an average of 11 points and four rebounds.
The Lady Dragons came up with some impressive victories against some quality teams along the way. In their first matchup, Drexel lost to James Madison University by eight points, but avenged the loss the second time around by beating them in a thrilling double overtime game. Drexel also beat the 19-12 University of Delaware Blue Hens in both of their regular season matchups.
The one team Drexel struggled against was Elon University, who beat the Dragons two out of their three meetings including the Colonial Athletic Association Tournament championship game. The championship loss was Drexel's first loss at home this season. Despite the struggles against Elon, Drexel finished tied for first in the conference with James Madison with a record of 16-2.
There was a lot of optimism that this would be the year that the Drexel women's basketball team returned to the March Madness tournament for the first time since 2009. Unfortunately, Elon crushed hopes by dominating most of the championship game and winning by 12 points. Although the Dragons didn't fulfill their hopes of getting into the big dance, they have a chance to get redemption after earning a place in the Women's National Invitation Tournament. They will host Robert Morris University March 16 at 7 p.m.