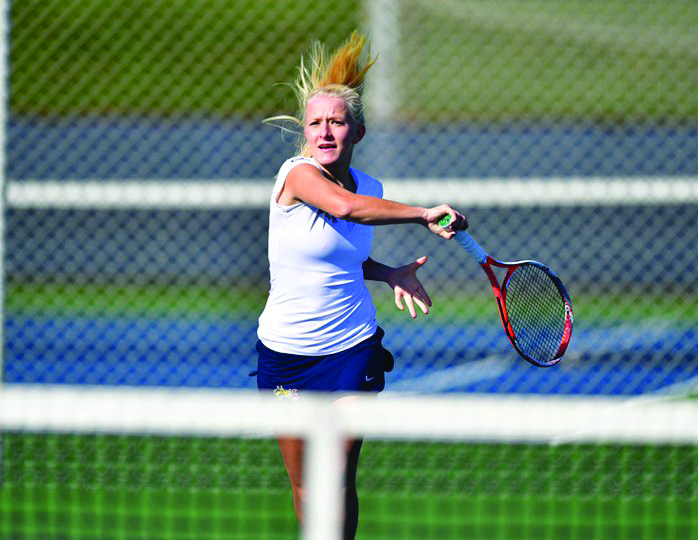 The Drexel University men's and women's teams finished their regular season with respective matches against James Madison University and Towson University.
The men played at home against JMU at the Vidas Courts on April 15. They suffered a 6-1 loss against the Dukes.
The Dragons finished their season with a 13-7 record, 2-1 in the Colonial Athletic Association.
In singles matches, freshman Alex Zenonos defeated Brett Moorhead in the fourth spot to get a victory for Drexel.  Moorhead retired after Zenonos won the first set 3-1.
The Dragons were able to force the matches to three sets in four other spots but could not come out with a victory.
Zenonos also contributed to a Drexel victory in the doubles matches, teaming up with junior Balaji Lakshmanan to defeat their James Madison opponents. They won in a sweep by a score of 6-0.
The women finished their regular season on the road against the Towson University Tigers in Maryland. They took a tough loss, falling in a very close match 4-3 on April 14.
One Dragon made history on Friday by setting record for most single matches won in a career. Senior Lea Winkler won her 62nd career singles match, passing Rebecca Murphy's record of 61, which was set in 1995.
The Drexel women finished their season with a record of 15-8, 2-3 in CAA matchups.
Senior Honami Yazawa defeated Nicole Shakhnazarova in the first spot of the singles matches for the Dragons. Junior Kendra Bunch earned a victory in the third spot for Drexel, after overcoming a one-match deficit, while Winkler earned her record and a match victory for the Dragons in the number four spot.
In the doubles matches, Yazawa and Winkler defeated their Towson opponents 7-5.
The match came down to a tiebreaker. Unfortunately, the tiebreaker went the Tigers' way at the second doubles spot.
Drexel returns to action when it competes in the Colonial Athletic Association Championships, hosted by Elon University in North Carolina. The Championships begin April 20.