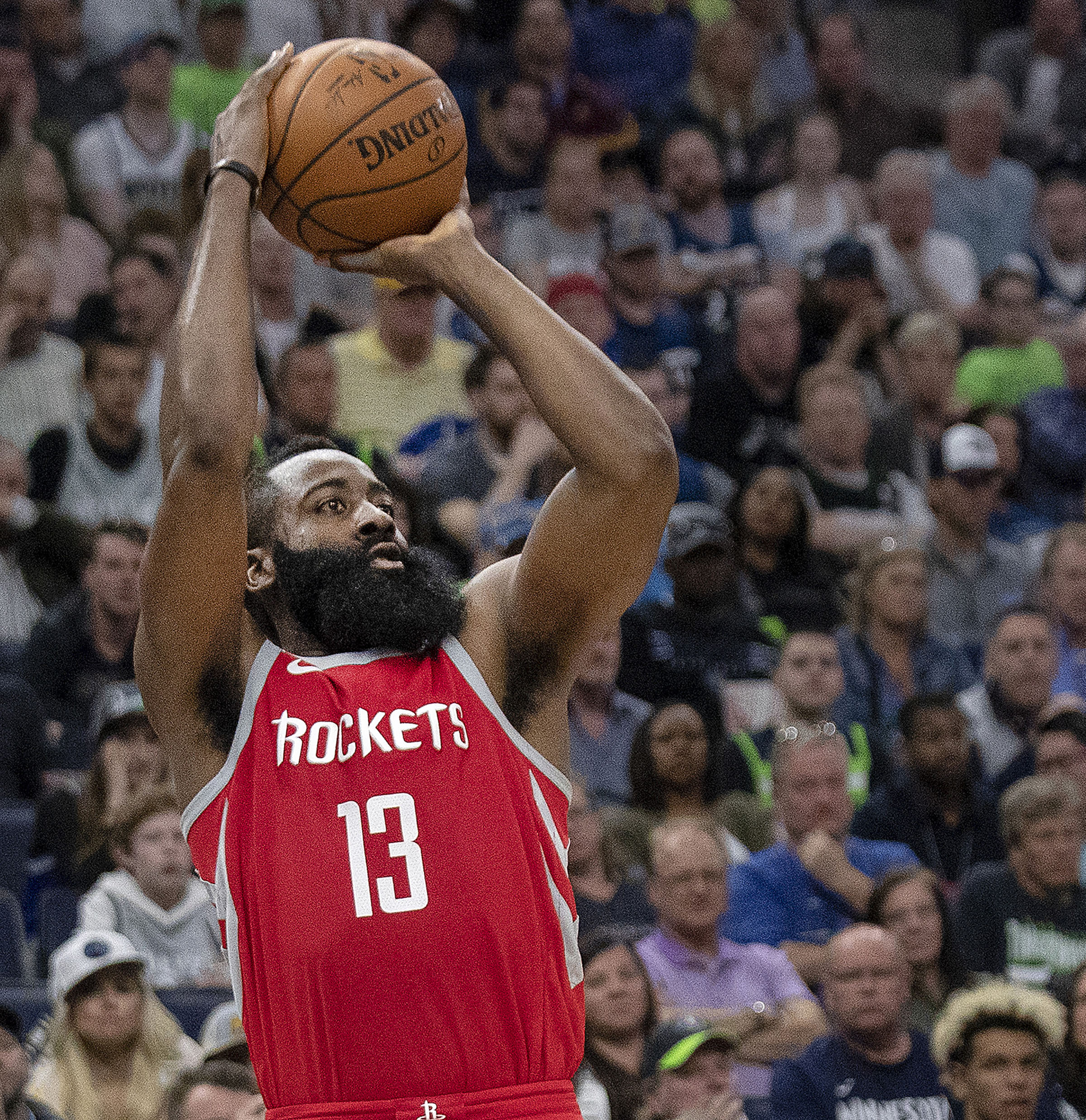 The National Basketball Association Western Conference Finals began May 14 between the defending champion Golden State Warriors and No. 1 seed Houston Rockets. This finals matchup features the the top two teams in the Western Conference in a much anticipated showdown that began building up before the season even started.
The first half of this game was a seesaw battle as both teams kept countering each others' moves. The score at halftime was 56-56. The MVP favorite, James Harden, lead the Rockets with 24 points at halftime while his former Oklahoma City teammate, Kevin Durant, had 17 points for the Warriors by then.
The second half, however, was dominated by the golden Kevin Durant as he put the Warriors on his back, finishing with 37 points after making 14 shots on 27 attempts. Durant was unstoppable in this one. He was able to score no matter who the Rockets put in front of him. Durant put the Warriors in complete control after scoring 13 points in the third quarter. While Stephen Curry only scored 18 points on 15 attempts, it did not matter because Durant was on another level. While the Warriors were a dominant team before Durant joined in the summer of 2016, the team seems even more unstoppable now.
Even though James Harden finished the game with 41 points, he didn't have the same help from his teammates that they have given him all season. P.J. Tucker and Trevor Ariza struggled in Game 1, shooting a combined 1-7 behind the arc. As a team, the Rockets had too many defensive breakdowns in the second half resulting in multiple wide open three-pointers by the Warriors. Klay Thompson took advantage of these opportunities as he finished the game with six three-pointers. Rockets head coach Mike D'Antoni talked about how the team needed to improve their defense in a press conference after game one.
"We can't withstand turning the ball over, missing layups, them getting out. Klay Thompson got up 15 [three-pointers]. We can't give him 15 threes. We're switching everything and staying off for that reason, so we have to clean up some stuff and see if we can do it on Wednesday." D'Antoni said according to Bleacher Report.
The final score of Game 1 was 119-106 in favor of the Warriors. Game 2 May 16 had a much different outcome. The Rockets showed much more intensity in this one, especially on the defensive end, where they struggled mightily in Game 1. In Game 1, the key role players for the Rockets, such as Tucker and Ariza, struggled. In Game 2, this wasn't the case. Tucker and Ariza combined for 41 points and made a collective 15 shots on only 18 attempts.
While Durant still dominated in Game 2, scoring 38 points, the Rockets were able to make sure the rest of the Warriors didn't have a big impact on the game. Curry couldn't get into a groove in this one, as he only hit one three-pointer on eight attempts. The Warriors as a team shot 30 percent from three overall in the game which is below their season average of 35 percent.
The stars of the game for the Rockets were Eric Gordon, shooting 6-9 on three-pointers, and Harden, who finished with 27 points and 10 rebounds. The Rockets won this game by a score of 127-105 to tie the series at one apiece as they head to Golden State for Game 3 May 20.
If the Rockets want to win this series they are going to have to continue to have solid play from all three key players like they did in Game 2. The team cannot rely entirely on the efforts of James Harden to score or they will not be as successful. Golden State faces a similar issue, as they have been relying on Kevin Durant and not getting enough production from their other stars like Curry and Draymond Green.