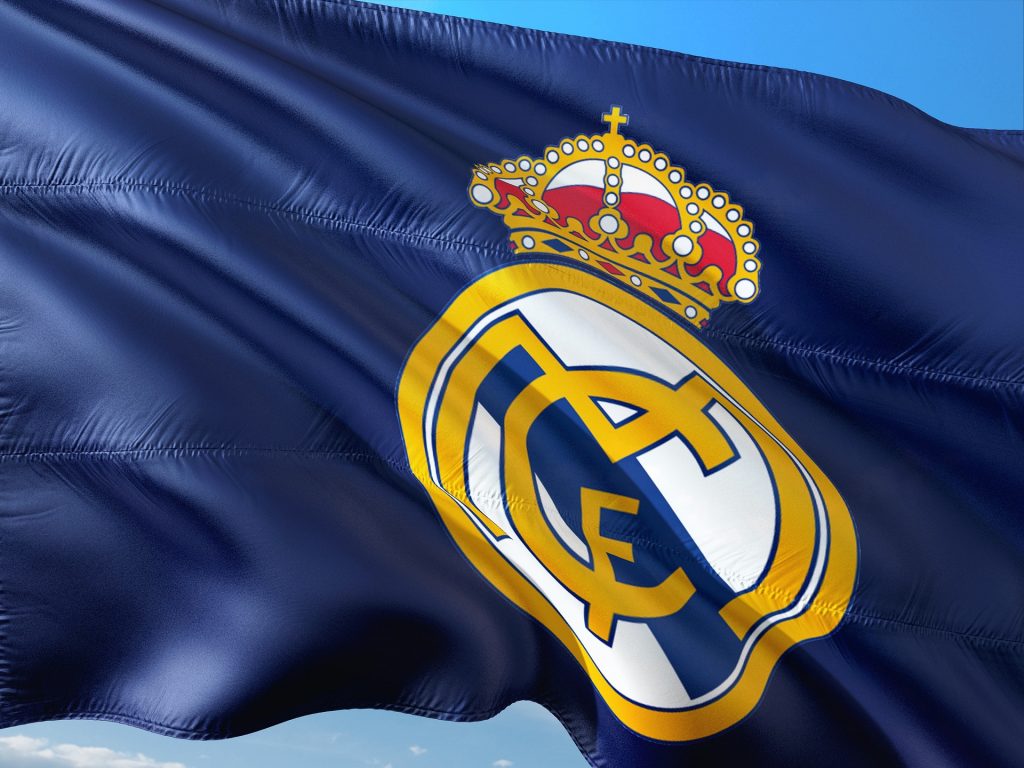 Real Madrid Club de Fútbol; Los Merengues; Los Blancos; the King's Club; the Caudillos Team, a global icon of the city of Madrid; the football representation of the Spanish state, the monarchy and the Church. There are many ways to describe Real Madrid, but what is not disputed is their incomparable success.
With 35 La Liga titles, 19 Copa del Reys and 14 Champions Leagues, the Madrid-based outfit are by far the most decorated club in both Spain and Europe. Many times what sticks out though, is not just the fact Real Madrid win trophies but the manner in which they do; often snatching victory at the death in dramatic fashion. It's so common as of late, that they have been characterized as comeback masters. This recent trend dates back to the 2006/07 La Liga season, commonly referred to as the greatest La Liga season, where Real Madrid were crowned champions after a series of last-minute wins.
The trait was solidified during the 2014 UEFA Champions League Final (which we will look at in a bit) and from that moment on, the ability to win after staring in the face of defeat has become an integral part of the club's identity that is propagated by the fans, the players, the coaches, players who then become coaches and the board. But to pick out of the bunch, what are the best comebacks that Real Madrid has ever pulled off? That is what I will answer in this article; however, for the sake of time, we will be focusing on the Champions League only.
Honorable Mentions:
Real Madrid 5-4 Chelsea (on aggregate) – 2021/22 Champions League Quarterfinals
Real Madrid 4-3 Juventus (on aggregate) – 2017/18 Champions League Quarterfinals
Real Madrid 5-1 Paris Saint-Germain (on aggregate) – 2017/18 Champions League Round of 16
Real Madrid 6-3 Bayern Munich (on aggregate) – 2016/17 Champions League Quarterfinals
5. Real Madrid 3-2 Wolfsburg (on aggregate) – 2015/16 Champions League Quarter Finals
During the 2015/2016 season, Wolfsburg, to the surprise of many, found themselves in the Champions League Quarterfinals and were hoping to make history as an underdog. Unfortunately for them, Real Madrid stood in their way.
During the first leg in Germany, Los Merengues held most of the chances early on but after a foul from Casemiro, Wolfsburg actually took the lead through Ricardo Rodriguez's penalty. The Germans then took a shock 2-0 lead after Bruno Henrique caught the defense sleeping and slipped in a cross to Maximilian Arnold who poked it home. Real Madrid were stunned and ultimately, Wolfsburg were able to hold on to the lead heading into the second leg.
Real Madrid overall had been having a tumultuous season seeing new coach Rafa Benítez sacked after only six months in charge with club legend Zinedine Zidane being called up for his first-ever job as a manager. Due to their early poor domestic form, an elimination to Wolfsburg wasn't entirely out-of-the-blue. However, Real Madrid, specifically their star Portuguese forward, had other thoughts.
Back in Madrid for the second leg, Los Blancos started on the front foot looking hungry for goals. They wouldn't have to wait long, either, after Dani Carvajal's scuffed cross somehow found its way to Cristiano Ronaldo who tapped it in. Only one minute later, Real won a corner and after Toni Kroos sent it up, with none other than Ronaldo scoring his second with a glancing header. Now 17 minutes into the second leg, it was all square again and Wolfsburg's lead was no more. As the match progressed, Wolfsburg was able to carve out some chances of their own, but Real Madrid still went about the game with an extra spring in their step.
Then in the 77th minute, the Spanish giants were awarded a free-kick in a dangerous spot. Cristiano Ronaldo, of course, stepped up to take it and after his traditional run-up, he professionally sent a knuckleball through the wall and dipping into the bottom corner, out of the reach of Diego Benaglio in goal. Completing his hat trick, Ronaldo saved Real from their blushes and dragged them into the next stage of the competition before they would go on to win the whole thing, turning the entire season into a comeback itself.
4. Real Madrid 6-2 Liverpool (on aggregate) – 2022/23 Champions League Round of 16
The most recent entry on this list, Real Madrid met Liverpool in the Round of 16 in what was going to be a rematch of last year's final. While Liverpool has been having a rough season, they still possess a world-class squad, not to mention they were out for revenge on their Spanish opponents. As the first leg kicked off, the Englishmen came out swinging. With a bold backheel, Darwin Nunez put Liverpool ahead before Mohamed Salah doubled the lead following a rare error from Thibaut Courtois, leaving Real Madrid 2-0 down in less than 15 minutes. Even among the chaos though, Vinicius Junior was able to create something out of nothing and curl in a blistering shot, pulling his team back into the game. Then right before halftime, it was Alisson's turn for a goalkeeping error as he accidentally kicked the ball right at Vinicius, causing it to deflect up and over then into the net.
Heading into the second half at 2-2, Real Madrid cranked it up a notch and put the entire tie to bed. During an early set-piece, Eder Militao was able to thump in an easy header, putting Los Blancos in front for the first time. Then the floodgates opened. Swift linkup-play between Karim Benzema and Rodrygo saw Benzema fire off a low-shot which was steered into the net after a big deflection off Joe Gomez. Next, during a quick counterattack, the 37-year-old Luka Modric won the ball and outran multiple Liverpool players before laying off the ball to Vinicius who squared it to Benzema for yet another easy goal. The match was completely flipped on its head.
With a 5-2 lead already in the bag, Real Madrid welcomed Liverpool to the Santiago Bernabeu where they easily won 1-0 after yet another Benzema strike, seeing them advance 6-2 on aggregate.
3. Real Madrid 3-2 Paris Saint-Germain (on aggregate) – 2021/22 Champions League Round of 16
Out of all the entries on this list, this one was my personal favorite to watch because it proved that money cannot buy European pedigree, honor and longstanding success. Heading into this matchup, PSG had just gone on a spending spree in the summer adding Gianluigi Donnarumma, Achraf Hakimi and even Sergio Ramos from Real Madrid. Of course, though, the marquee signing was Lionel Messi, forming a scary frontline of Messi, Neymar Jr. and Kylian Mbappe. With this monstrous superteam, most felt PSG would easily wrap up the Champions League and win their first title in history. Real Madrid was simply an obstacle in the Round of 16 and it was expected that this would be a 'changing of the guard' moment or the beginning of a new era. Unfortunately for PSG fans, this never came to fruition.
For a moment though, it certainly looked like it would. PSG absolutely bossed the first half in Paris as Carlo Ancelotti strangely set up his Real Madrid team to play extremely defensively. PSG came close on numerous occasions and Messi even missed a penalty, but they would eventually grab a close 1-0 win after an exquisite late solo goal from Mbappe.
Into the second leg, the opening proceedings were more of the same, though Real did try to attack. Mbappe terrorized the Real Madrid backline, scoring three goals, though two were correctly ruled out for being offside. Still, with a 2-0 aggregate scoreline heading into the second half, all looked lost for the then 13-time champions but yet again, they never gave up. Benzema pressured Donnarumma who lingered on the ball too long in goal and forced him to erroneously pass the ball to Vinicius who rolled it back to the French striker for an easy tap-in.
The gap in class and mentality was no more evident than at this very moment as PSG completely collapsed in the face of adversity while Real Madrid thrived. After Neymar lost the ball and lazily refused to win it back, Modric marauded through the entire Parisian midfield before playing a one-two with Vinicius. With a deft through-ball, Benzema expertly scored his second on the night tying the score 2-2 out of nowhere. PSG were in free-fall. Immediately after kick-off, the entire team in white pressured their opponents into several mistakes. Attempting to clear the ball, Marquinhos accidentally passed the ball right to Benzema who slotted it in for his hat trick and for Real's third goal putting them ahead 3-2. It happened so fast that the cameras almost missed it as they were still showing the replays for Benzema's last goal. For all the money they spent over the summer and for all the superstars they have, PSG still had no answer for Real Madrid's team mentality, which is built upon a century of success.
2. Real Madrid 4-1 Atletico Madrid – 2014 Champions League Final
Out of all the comebacks here on this list, this one is probably the most influential as this match is what propelled Real Madrid into the modern era. Despite being the most successful team in Europe, their elusive 10th Champions League title, or La Decima, had evaded them since their last triumph in 2002. Instead, they fell short every season, leading some to believe it would never come.
At last in 2014, Real Madrid made it to the final but their cross-town rivals were there standing in their way, making it the first time the Champions League Final would host a Madrid derby. Under coach Diego Simeone, Atletico Madrid beat out both Real Madrid and Barcelona to the La Liga title that year and they had even beat Real in the Copa del Rey Final the year prior, so this match was going to be no easy task.
As the game got underway, the vastly different styles of each team became apparent as Real Madrid attacked relentlessly while Atletico were happy to sit back and defend. Through Gareth Bale, Ronaldo and Angel Di Maria, Los Merengues had chance after chance but could not put any of them away. Against the run of play, Atleti actually took the lead in the first half when Iker Casillas made a goalkeeping error and came out of his net too quickly, allowing Diego Godin to head the ball towards goal where it was scuffed across the line.
As the second half went on, Atleti held on tight to the lead while Real simply could not score. It seemed luck was not on their side — that was, until the 93rd minute when Real Madrid won a corner. Luka Modric whipped in the cross, and flying through the air like Superman came the center back Sergio Ramos, who heroically headed the ball into the net, sending the crowd into jubilation. Atletico Madrid were devastated and heading into extra-time, Real Madrid had all the momentum on their side. Diego Simeone's team, who had been seriously punching above their weight all season, began to collapse under the intense pressure of their hated-rivals in the second half of extra-time.
Di Maria darted past the tired defenders like they weren't there and sent a trivela shot towards goal which was saved by Thibaut Courtois, only for the rebound to fall to Bale, who headed it in, putting his team ahead and justifying his recent €100 million price tag. Atletico were in tatters and their players could barely stand. Marcelo dribbled right at the heart of the defense and scored after Courtois could not keep out his shot and then with seconds left to spare, Ronaldo was fouled in the box. Without a doubt in his mind, the Portuguese striker walloped home the penalty and secured the unprecedented 10th Champions League title for Real Madrid.
1. Real Madrid 6-5 Manchester City (on aggregate) – 2021/22 Champions League Semifinals
The greatest Real Madrid Champions League comeback of all time, in my opinion, occurred just a season ago when Real Madrid defied all the odds and overcame Manchester City with a staggering 6-5 aggregate scoreline in the semifinals prior to Real Madrid's 14th and most recent title at the moment of writing this. To set the stage, Real Madrid had just wrapped up the La Liga title largely in part due to Barcelona and Atletico Madrid having subpar seasons. Meanwhile, Manchester City were in the middle of an absolute dogfight with Liverpool in the Premier League, with each team pushing the other to perform better and better with each coming match. As a result, Manchester City were seen as favorites heading into the tie, as many saw them as the best team in the world. Not to mention that Real Madrid had to suffer and come from behind to see off PSG and Chelsea to get to this stage. Surely their luck had run out and lightning wouldn't strike three times, right?
In the first leg in Manchester, the Citizens flexed their attacking muscles and surprisingly raced to a 2-0 lead within the first 11 minutes after goals from Kevin De Bruyne and Gabriel Jesus. Most teams would have collapsed under the extreme pressure but not Los Blancos, who quickly got one back through Benzema. Into the second half, Phil Foden's header, which made it 3-1, should've put the tie to bed but a mere two minutes later, Vinicius scored a wonderful solo goal. Both teams were ruthless and City then went 4-2 up after a pinpoint strike from Bernardo Silva. But yet again, Real Madrid did not surrender and with a penalty in the final few minutes, Benzema added another with an audacious Paneka chip.
While Man City won the first leg, their lead was slender meaning all was to play for in the return leg. And though he's been criticized for his needless tinkering and overthinking in the past, Pep Guardiola did absolutely everything he could to ensure his Man City squad held the lead. Going away to Madrid, the Citizens managed the game perfectly – they defended well and held their opponents to few chances. They even added another goal deep in the second half when a well-worked move led to a good finish from Riyad Mahrez.
With a 5-3 aggregate lead and less than 30 seconds plus injury time left, all seemed set in stone for Man City, but then history was made. A deep cross was sent over the top from Eduardo Camavinga to Benzema who cut it back into the box and out of nowhere came the substitute, Rodrygo, who poked the ball into the net after ghosting past Man City's defenders. Just over a minute later and from the same position, Dani Carvajal floated a cross into the mixer where the young Brazilian again rose above the center backs and slammed the ball in the roof of the net with a powerful header for his second goal of the night. Man City were shell-shocked, their seemingly insurmountable lead cut down in a mere two minutes with the aggregate score now 5-5.
The match then went into extra-time and there was only one winner from this point on. For all their hard work, Man City could do nothing about the divine intervention that just occurred. Right at the beginning of the first period of extra-time, Rodrgyo again found himself in a dangerous position and lasered a ball across the eighteen to Benzema who was fouled by Ruben Dias. Los Blancos were awarded the penalty and Benzema, who had saved Real Madrid countless times prior that season, stepped up and buried it home to put his team in the lead for the final time in the tie. While Man City were able to compose themselves, it was too little too late and the referee blew the final whistle ending the semifinal with a crazy 6-5 scoreline.
Out of all the comebacks, this one is the greatest in my opinion because of how impossible it seemed when you consider the short amount of time Real Madrid had left, or simply how good their opponents were that season. But at the end of the day, it is memories like these that shape a club like Real Madrid, and enshrine success for centuries.