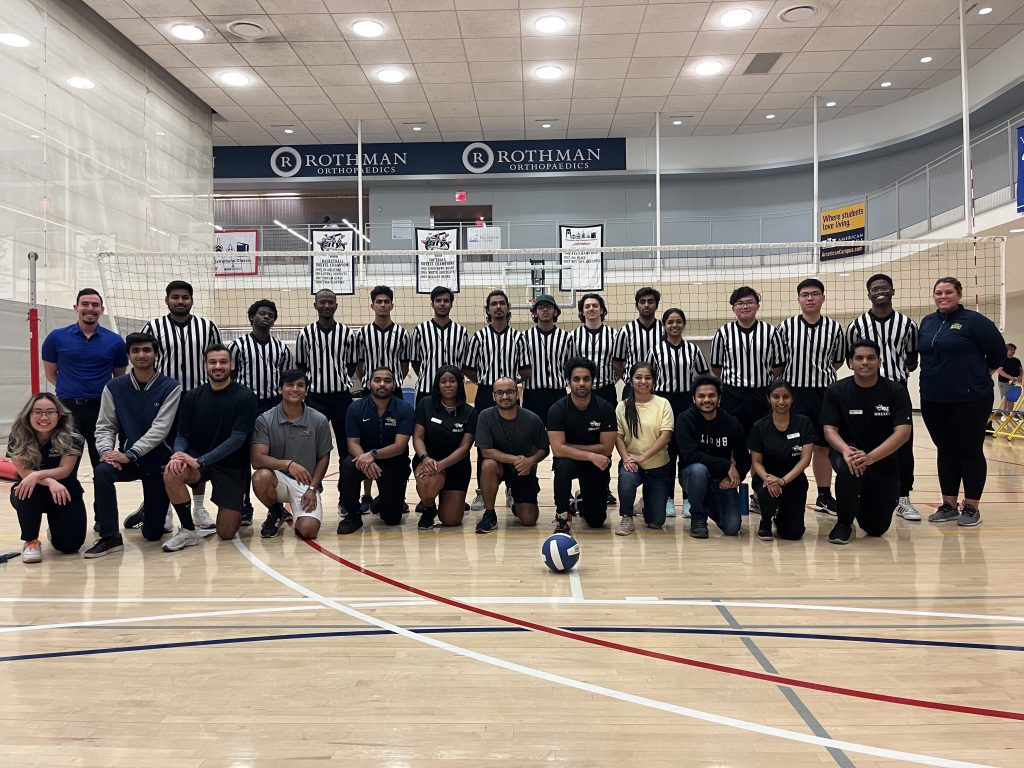 Intramural sports are a hallmark of any college campus. They are one of the last opportunities many students have to play an organized sport before they graduate and enter the real world – a place that sorely lacks easily accessible recreational sports.
The spring intramural season, which offered three-on-three basketball, seven-on-seven soccer, indoor volleyball, as well as various other un-officiated sports such as E-Sports, came to an end this past weekend.
According to Zach Apt, the coordinator of intramural sports at Drexel, the season was a sign of the continued success and growth of the program in the post-COVID era, with registration and attendance numbers growing constantly. In fall 2021, 580 students participated in intramural sports. This fall, in contrast, had 650 participants.
"Coming out of the pandemic, it was important to make sure the campus knew who we are and what we do, because there were three years of students who did not really know what we do and why we're here. I think that we have done a great job with that over the past few years and the numbers are backing it up," said Apt.
Intramurals received a boost to their branding efforts when Rothman Orthopaedics sponsored Drexel Athletics. Apt says that, "there is a lot more to athletics than just the varsity sports, any student can get involved and Rothman is helping show them that."
Apt says the main focus of the recreation department at Drexel is to continue improving intramural sports, through both creating new initiatives to entice participation and enhancing the quality of the on-the-ground staff that run intramural games.
"We hope to get an all-star game for our team sports such as volleyball, soccer and flag football up and running next year. Additionally, we are focusing on making sure that our staff is better as well as communicating with participants in intramural sports to obtain feedback and make a better product."
Another improvement to intramural sports will be found at the actual venue where the outdoor games are to be played for the foreseeable future: Vidas Field.
"We are making improvements to the space that we do have at Vidas. We are installing permanent lights at our grass field over at Vidas, as well as moving our intramural storage shed from Buckley over to Vidas, so that will be a summer improvement project for us to tackle. For the foreseeable future, outdoor sports are going to be staying at Vidas and indoor sports will be at the DAC."
While first-year students are preparing to head home for the summer, upperclassmen who are stuck in stuffy classrooms or battling with Excel all day on co-op can look forward to de-stressing during the summer intramural season.
This summer, Drexel intramurals will offer leagues for Baggo (also known as cornhole), Spikeball and four-on-four beach volleyball.
No student should let these fun activities pass them by, regardless of their experience level with the particular sport.
"People should try out Intramural Sports for three reasons: one, to continue playing organized sports, two, to be able to escape from the everyday academic stresses of college, and three, to meet new people and learn about new sports that you may not know too much about," said Apt.
Registration for these summer sports opens on June 26.