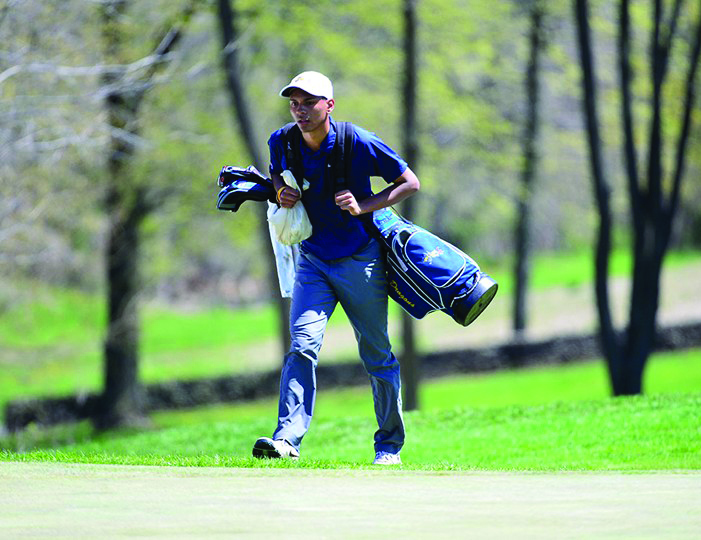 After being tied for eighth place through the first round April 2, the Drexel University golf team had a strong second round April 3 and finished even with Bryant University for second place out of 19 teams at the Coca-Cola Lehigh Valley Invitational.
On the first day of the tournament, the Dragons shot a combined 307, which had them tied with Saint Peters' University for the eight spot. Junior Aaron Fricke led Drexel with a team low 74 in the first round. Sophomore Michael Cook turned in a 75 for the Dragons in the tournament's opening stage.
By the end of the first round, the Dragons were well behind the University of Connecticut, who was in first place with an impressive score of 295. Fordham University was not far behind, shooting a combined 296 in round one.
However, the Dragons found their stride on day two and combined to shoot a 289 in the second round, which was the second lowest team score on the day, trailing only the University of Connecticut's 287. With their impressive second day, the Dragons moved all the way up into a tie for second place.
Fricke had a solid second round, besting his score from the previous day by shooting a 73. His 147 on the tournament earned him a tie for the fifth best individual score.
Despite Fricke's consistency throughout the first and second round, he was outplayed on day two by two of his teammates, when senior Yoseph Dance shot a team low 70 and freshman Connor Schmidt carded a 71.
Dance's 70 in round two also earned him a tie for lowest the individual round score in the tournament. For the tournament, Dance shot a 149 and finished in a tie for the eleventh best individual score. Schmidt shot a 150, which was good for the sixteenth best score. Cook also managed to have one of the top 20 individual scores, finishing the tournament with a 151.
Next up for the Dragons is a trip to Lafayette Hill, Pennsylvania, to compete in the Finegan Invitational April 10.