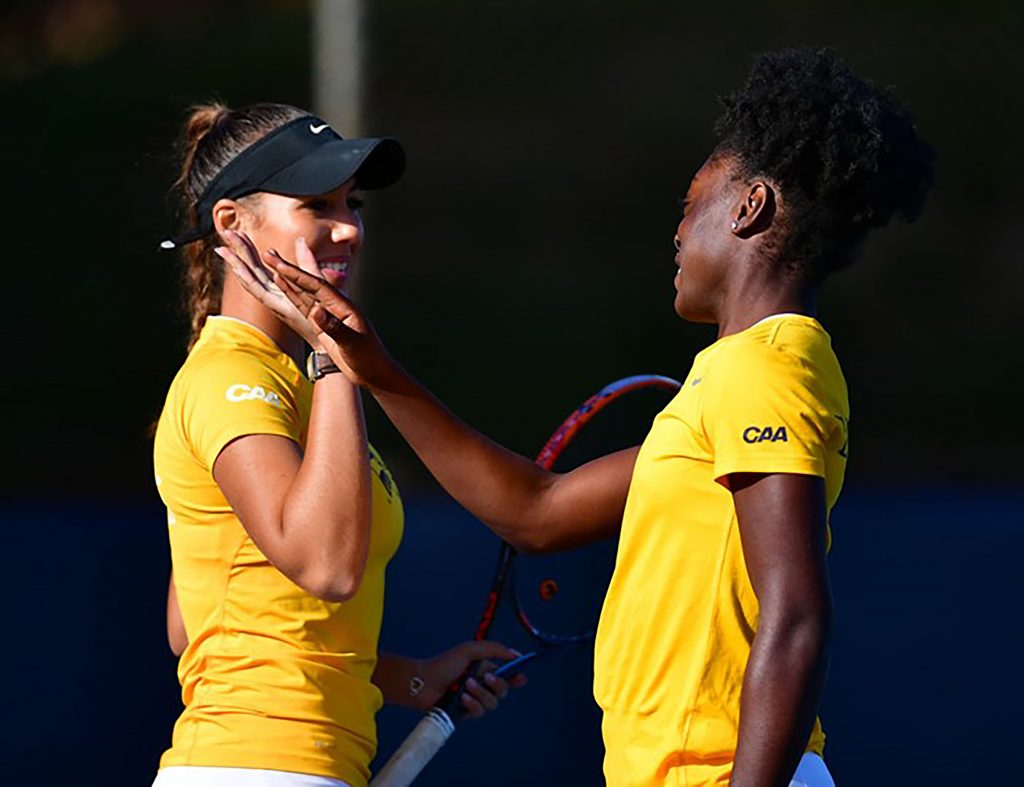 The Drexel University men's and women's tennis teams played with great effort at the Intercollegiate Tennis Association Regional Tournament.
The men's team competed at Yale University to complete its fall schedule for the season.
Sinan Orhon and Hamza Laalej both competed in singles play for the Dragons. Laalej lost to his Princeton University opponent in the first round. Orhon fell in the second round after a first round bye and, unfortunately, could not make it past his Marist College counterpart.
During doubles play, Orhon and Bernard Tefel paired up to take a victory in the first round over their University of Pennsylvania opponents. They would soon fall in the second round to Dartmouth College's Max Fliegner and Peter Conklin. Balaji Lakshmanan and Xandy Hammitt put in great effort in a close match when they fell 8-7 in the first round.
The women's team played their ITA Regional Tournament at the University of Pennsylvania.
Ghita Benhadi and Kendra Bunch made it to the third round of doubles play where they were defeated by their University of Massachusetts counterparts in a close match.
In singles play, the Dragons had a tough time, losing in the first round of all their matches.
Both teams will now be on a three month hiatus and will resume play to start the spring season Jan. 19 in Richmond at the Virginia Commonwealth University Invitational.