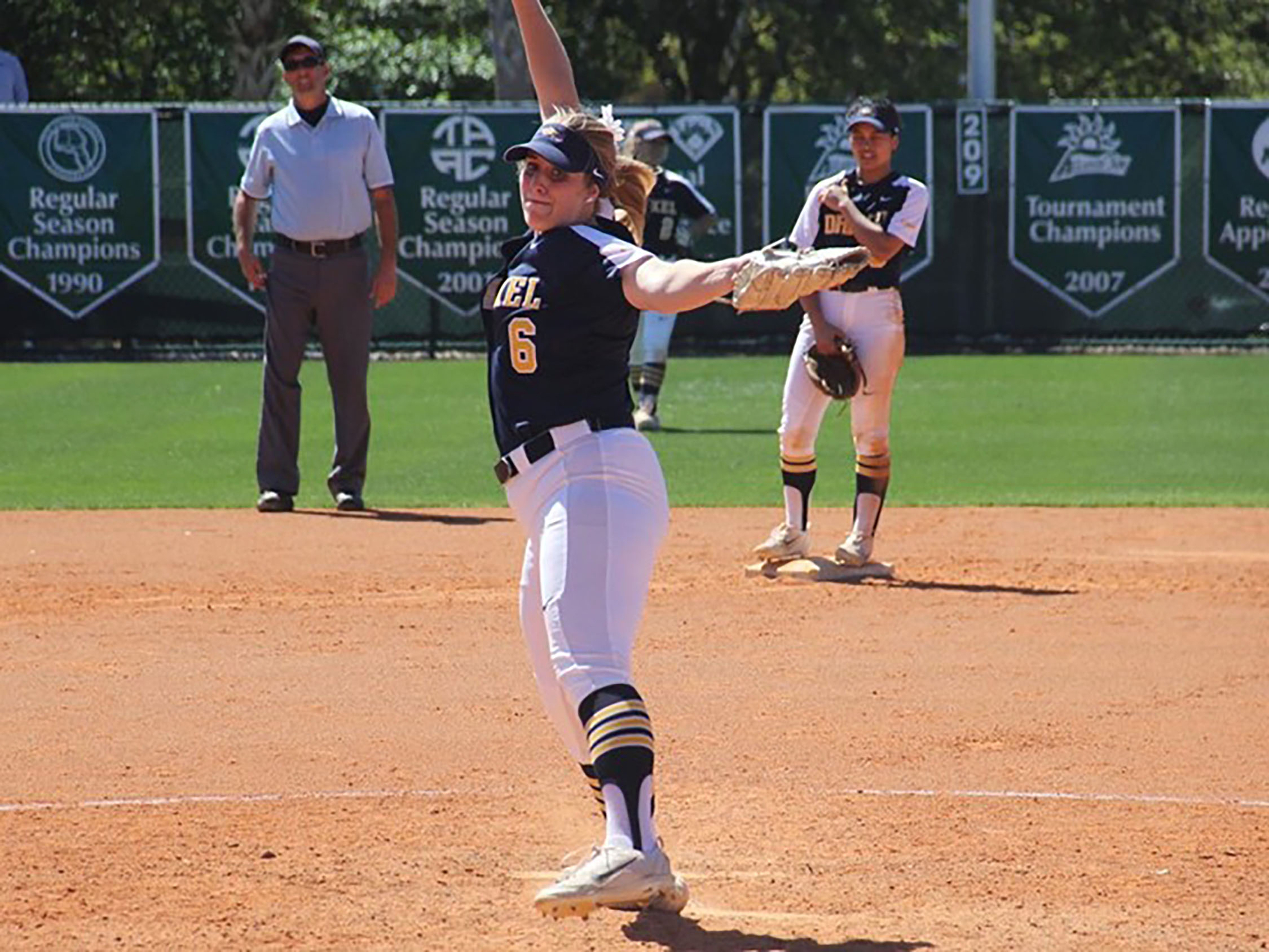 The Drexel University softball team finished the final weekend of the Madeira Beach Spring Invitational Feb. 22-24 with a 4-1 record and 4-6 overall. The Dragons faced the University of Detroit Mercy, Siena College, Cornell University, South Dakota State University and Colgate University.
Against Detroit, the Dragons lost 1-0. The teams went scoreless through the first three innings. Detroit scored the only run of the game in the fourth from a double from Cou Gilbert which drove in an RBI for the run.
The Dragons decided to turn it around against Siena as they dominated in this game winning 10-3. The teams were tied after the first inning 1-1. Siena then scored two runs in the third inning, and these were their last two runs of the game. Drexel turned the focus to them as they scored three runs in the fifth, and six runs in the seventh to end the game. The Dragons earned these 10 runs off of just 14 hits.
The next day, Feb. 23, the Dragons went up against Cornell and blew them out of the park. After scoring five runs in just the first inning alone, it was clear who the dominating team was. The Dragons went on to score six more runs. Freshman pitcher Brooklyn Daly pitched a perfect game not allowing any hits.
The Dragons also played South Dakota the same day and continued their win streak. An incredible 14 runs were scored by the Dragons in the first inning. It almost seemed too easy. The game ended after only five innings as the Dragons won 20-5.
The final game of the invitational was played Feb. 24 against Colgate. The Dragons capped off this amazing weekend with one more win 5-3. The first two innings were scoreless as the teams were getting a feel for each other. But in the third inning, the Dragons scored four runs to take the lead. Colgate got within one run in the sixth inning, but Drexel sophomore Rielly Jo Swanson hit a single RBI that allowed junior Linda Rush to score.
Over the course of the invitational, freshman Kristi DiMeo earned the honor of Colonial Athletic Association Player of the Week. She had four home runs and 13 total RBI. She hit 10 for 18 which is a huge 0.556 average. For her shutout win against Cornell, Daly was named CAA Pitcher of the Week.
The Dragons will now compete at the Hampton Blue and White Classic in Virginia March 8-10. They will face the University of Albany and Norfolk State University March 8, Albany again and then Hampton University March 9, and then they will finish off the Classic against South Carolina State University March 10.