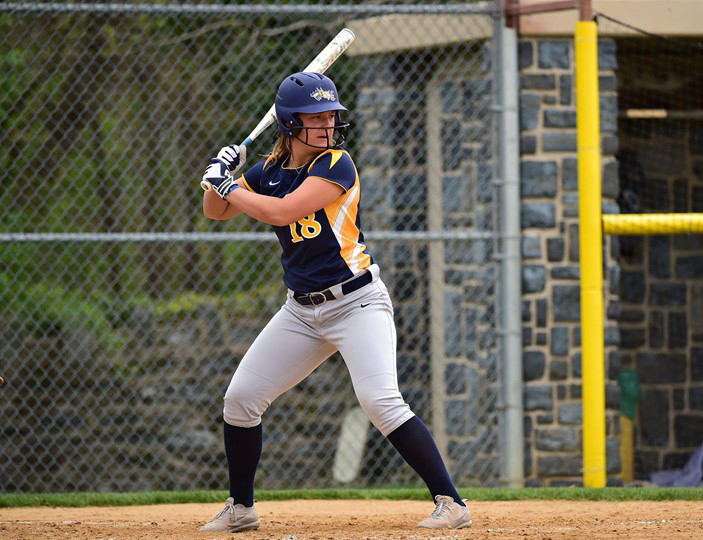 The Drexel University softball team started off their week of games a little rocky, as they were defeated by Towson University April 7, 9-1. However, they recovered and went on to beat Howard University April 10 in a doubleheader, 9-1 and 6-5. But, the Dragons ended the week on a sad note April 11, with a close loss to the University of Pennsylvania 7-4.
Drexel started off the week with a game against Towson. Things did not get off to a great start for the Dragons, as Towson got to a 6-0 after three innings. This barrage of runs began in the first inning after two RBI doubles, a single and a sacrifice fly, which finally ended with a bases-loaded walk. This put Drexel back a little, but they put a stop to the barrage of runs by blanking Towson for the next two innings. At this time, Drexel replied with a run of their own after a home run by freshman Kristi DiMeo.
However, this comeback did not last long because Towson scored three more runs using a groundout, double and single, which implicated the run-rule and ended the game.
Drexel moved onto their doubleheader against Howard, where the Dragons had a little more luck. The first game started off great with yet another DiMeo home run, which was her sixth of the season. This gave Drexel a 2-0 lead in the first inning.
Howard replied with one run of their own due to a RBI double, but Drexel just came back with two more runs of their own, increasing their lead by three. Sophomore Devon Grippe came in as relief and shut down the Bison in the fourth inning. This lead to a three-run bomb by sophomore Linda Rush, which was another step to sealing their win.
Drexel scored another two runs starting with a double by Rush. This, along with an error, put two runners on base, and with a sacrifice fly by freshman Emma Dryden, the score became 9-1, which activated the run rule and ended the game.
In game two, Drexel got off to a rocky start when Howard used an error and a couple of hits to get off to a 2-0 lead in the first inning.
An RBI single and a two-run home run by Rush brought Drexel back to a 3-2 lead. In the next inning, Howard had a reply of their own with a RBI double and sacrifice fly, giving them two more runs. After Howard scored another run in the fourth inning, Drexel came back and scored three runs of their own: freshman Elena Woulfe hit a double to drive in sophomore Taylor Kent and junior Jenelle Ladrido, and after a wild pitch, Woulfe scored herself to seal the game at 6-5.
Drexel moved onto one of their Philadelphia rivals, UPenn. The Quakers got an early lead due to a fielder's choice after a single and walk. An RBI double extended Penn's lead to two, before a sacrifice fly by Rush brought in freshman Reilly Jo Swanson. Penn had even more luck in the third inning, where a home run and a two-run double extended their lead to 5-1. However, Drexel used this as fuel to score three more runs, utilizing three consecutive RBI singles by Kent, Rush and DiMeo. However, the Quakers tacked on two more runs in the fifth inning to get to the final score, 7-4.
Drexel bounced back from these two losses when they faced Coppin State University April 12 in a doubleheader. The Dragons fell short in the first game 9-8 but came back to win the second game sending Coppin State home 18-1.
The Dragons will welcome the University of North Carolina Wilmington, a fellow Colonial Athletic Association rival, for a doubleheader April 14. The first game is at 12 p.m.