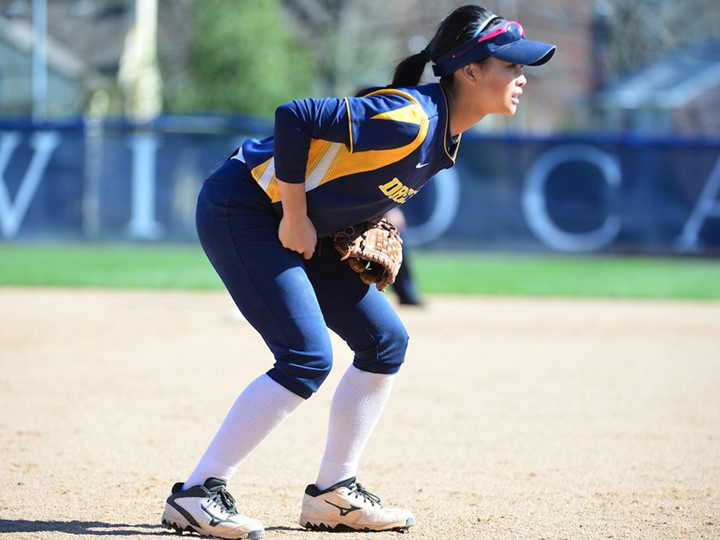 The Drexel University softball team returned from spring break with matches against both the College of Charleston March 31 and Villanova University April 3. In the first game, Drexel showed a high amount of resilience with a 6-4 win over Charleston, and continued that level of play with an 8-8 tie with Villanova.
Against Charleston, Drexel started off the match with a RBI single by freshman Kristi DiMeo, driving in sophomore Linda Rush. However, the Cougars responded with their own RBI single, tying the game at 1-1. Later in the game, Rush had her own chance to drive in runs, as she hit a three-run home run to make the score 4-1. DiMeo got into the mix again with a sacrifice fly to drive a fifth run.
Charleston responded, however, by hitting a double and groundout to advance runners to home, cutting the Dragons' lead to three. However, Drexel came back the next inning to increase their lead by one with a double by Rush. The Cougars were given one more chance to come back, but were unable to do so, sealing the deal for Drexel.
Senior Katie Haley pitched a complete game and got a win to improve her record to 5-3.
The Dragons moved on to face Villanova a few days later. The game started off with the Wildcats getting to an early 4-0 lead with a couple of hits and a hit-by-pitch. Drexel quickly took over the lead in the third inning with a seven run inning. DiMeo, junior Taylor M. Lee and freshman Elena Woulfe all hit RBI doubles to drive in two runs. Freshman Reilly Jo Swanson hit a RBI single to take the lead at 5-4. Junior Jenelle Ladrido ended the parade of runs in the third inning with a two run double, increasing Drexel's lead to three.
In the fifth inning, Drexel drove in a safety run to make the score 8-4. However, Villanova figured out how to come back from the deficit and score four runs before the weather ended the game early at a 8-8 tie.
Drexel were scheduled to host Delaware State University in a doubleheader April 5, but it was cancelled. They will welcome Towson University for a doubleheader April 6 beginning at 1 p.m. and again April 8 for a single game scheduled for 12 p.m.