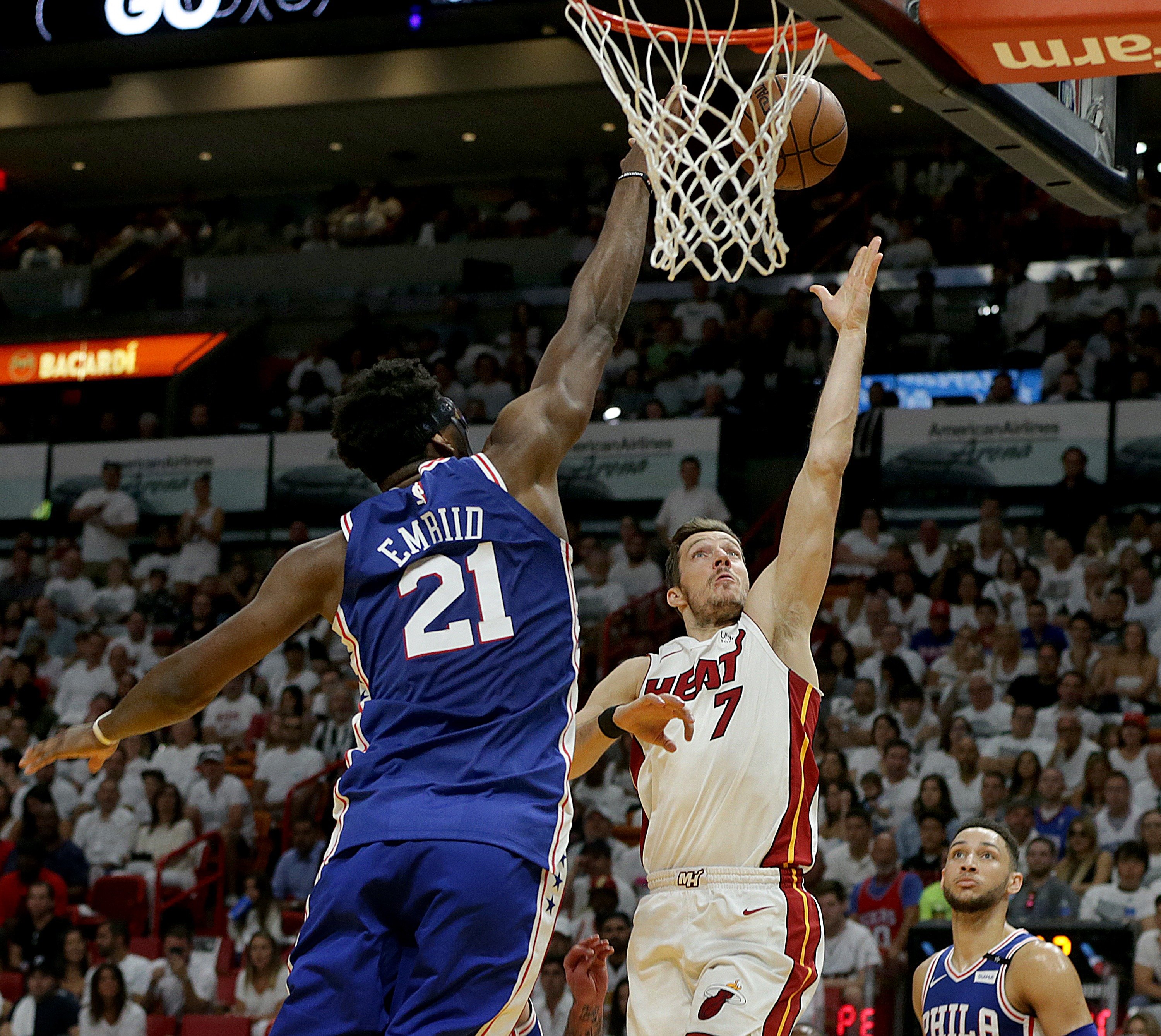 The Philadelphia 76ers lost Game 5, 114-112, to the Boston Celtics May 9, putting an end to their unbelievable season. After being the laughing stock of the league for the past four years, the 76ers won 52 games and ended the season on a 16-game win streak. In the 2015-16 season, the Sixers had a record of 10-72.
Once Joel "The Process" Embiid finally got healthy and Ben Simmons came along, the Sixers started to show that they are the future of the NBA. Ben Simmons is currently the front-runner for the Rookie of the Year award after averaging 16 points, eight rebounds and eight assists per game. After signing his super max contract prior to the 2017 season, Embiid showed this year that he is worth every penny, and the team will go as far as he takes them. He was an All-Star starter and averaged 23 points, 11 rebounds and three assists per game.
At the beginning of the year, this team was predicted to win only 40 games, but they beat that by 12. Once the Sixers went on the big 16-game winning streak to end the season, they suddenly became favorites to make the NBA Finals coming out of the Eastern Conference. In the first round of the playoffs, the Sixers went up against the six-seeded Miami Heat. While the games were close and intense, the Sixers beat the Heat in five games and were led by Embiid and Simmons who played like they were veterans, not like it was their rookie years.
Once the second round came, the Sixers had a tougher challenge in front of them in the second seeded Boston Celtics who were without star players Kyrie Irving and Gordon Hayward. The Sixers suddenly looked nervous and the opposite of the team we saw play the Celtics. The Sixers lost the first three games, and while they did play better as they won Game 4, they dug themselves too big of a hole in Game 5 in the first half to come out on top in the end. Simmons looked more like a rookie in Game 5, and the Sixers needed him to play more like the way he did during the regular season, like an All-Star, to move on.