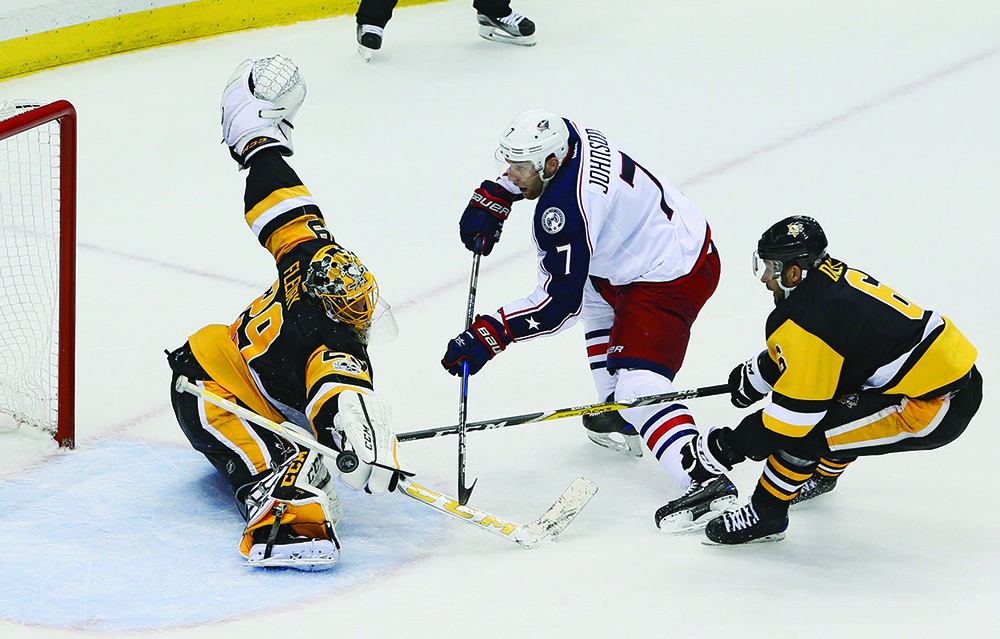 With the second round of the National Hockey League Stanley Cup Playoffs now in the books, the Conference Finals loom ahead. The second round was a fiercely fought bout for all eight teams involved, and the four conference finalists still have much work ahead of them.  
In a six game series, the Nashville Predators eliminated the St. Louis Blues to reach their first Western Conference finals in team history. After capturing a victory in Game 1, the Predators allowed the Blues to tie the series 1-1 in a 3-2 St. Louis victory in Game 2. Undaunted by the Blues' evening the series, the Predators captured victories in the next two contests to go up 3-1 in the series. Despite losing Game 5, the Predators closed the series in the sixth game at home to advance to their first conference final in franchise history.
The Anaheim Ducks battled the Edmonton Oilers in a contested series that wrapped up in seven games, the seventh being held May 10. The Oilers forced a Game 7 at home by winning Game 6 in dominating fashion after a devastating double overtime loss in Game 5. Through the first 56 minutes of Game 5, the Oilers led 3-0. With four minutes remaining in regulation, Anaheim pulled their goalie and was able to tie the game and go on to win in overtime. Game 7 matched the excitement of the rest of the series, as the Ducks managed to win in a tight one, 2-1, to capture a conference final berth.
The New York Rangers, Ottawa Senators, Washington Capitals and Pittsburgh Penguins fought through the second round in the east.
The Rangers faced off against the Senators. After two tough overtime losses to Ottawa, the Rangers find themselves down 3-2 in the series. The Rangers hoped to force a Game 7 in front of their home crowd May 9, but unfortunately failed to do so, as the Senators pulled out a 4-2 victory to capture the 4-2 series win. In the other second round series in the east, a great hockey rivalry showed its best side. The Capitals and Penguins fought viciously to the end. The Penguins looked like they had the easy win in this series when they went up 3-1 in the series but the Capitals were able to come back from the deficit and force a Game 7 in Pittsburgh on Monday May 8. The Capitals had the advantage of home ice in the game, but once again Capitals fans were left heartbroken as the team was shutout and lost the clinching game, 2-0.
The Penguins and Senators will face off in the east for a trip to the Stanley Cup Finals while the Predators and Ducks will do the same in the west. If the first two rounds are any indication, hockey fans are in for a real treat with the coming series.