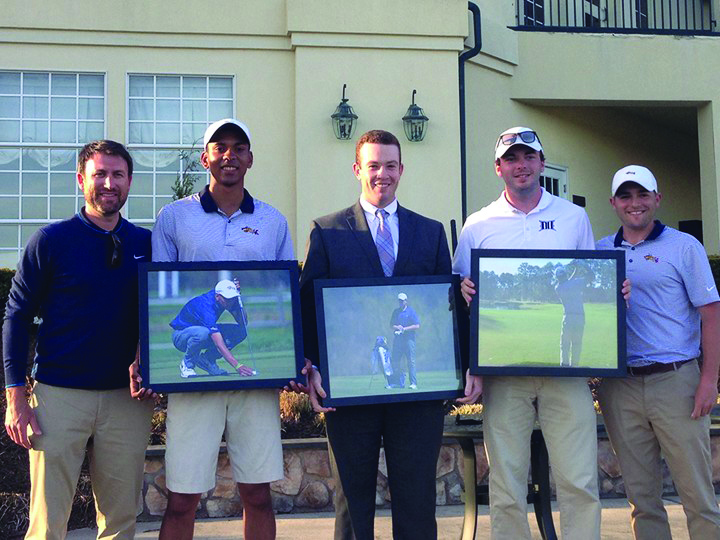 The Drexel University golf team reached the halfway point of their spring season at the Finegan invitational April 10, at which they finished just one shot short of first place.
Longwood University ultimately clinched the victory with 586 strokes, one under the Dragons' 587. The tournament took place at the 36-hole course of the Whitemarsh Valley Country Club, and was hosted by La Salle University, whose team finished eighth of the 14 teams.
The first 18 holes saw a formidable performance by Drexel senior Yoseph Dance, who managed to sink four birdies over the final eight holes. He finished the first round with a 72, but an untimely quadruple bogey on the sixth hole of the second round  set him back considerably. However, he still managed to pull off his strongest performance of the spring, finishing out the rest of the round with four birdies and not a single bogey. Dance also tied for second overall among the players, trailing Longwood's Jordan Boulton by just four shots.
Dragons junior Adam Mistretta and freshman Connor Schmidt both shot 73 in the first round and 75 in the second, finishing with 148 each. Sophomore Michael Cook did one better with 147, shooting three-over-par and tying for seventh place.
This second place finish for Drexel came just over a week after the Coca-Cola Lehigh Invitational, in which the Dragons also emerged as the runner-ups.
Next up on the schedule for the Dragons is the Yale Spring Invitational in New Haven, Connecticut April 15.