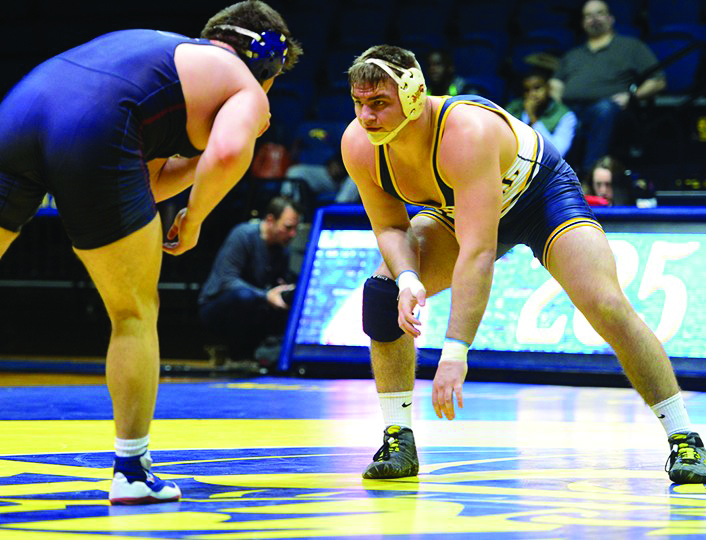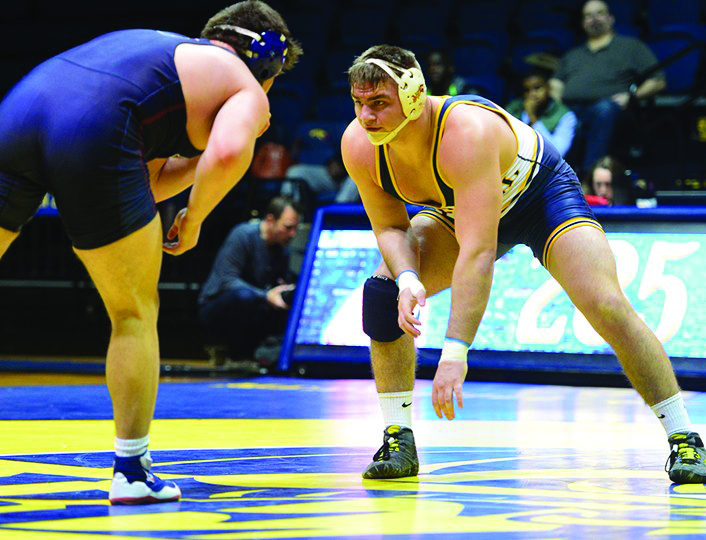 The Drexel university wrestling team took to the mat Feb. 11 in Lawrenceville, New Jersey. The Dragons took on Rider University in a tight matchup.
Rider has is a team full of good wrestlers and a few that are ranked highly. The Dragons were looking to continue their win streak which was at four. This was going to be the toughest task yet for the Dragons.
The match began with the 125-pound weight class. Junior Zack Fuentes, who has had some great matches in the past few weeks, was unable to come away with a victory in this match. He took his opponent head on and wrestled well, but lost a tough 2-1 decision.
No. 13 senior Kevin Devoy Jr. made sure to retaliate. Devoy defeated his opponent Anthony Cefolo in another close match, winning a decision 3-2.
Senior David Pearce followed up Devoy's performance with a great show of his own in the 141-pound match up. Pearce defeated his opponent on a 4-0 decision. No. 18 senior Matthew Cimato looked to continue Drexel's success as he went up against his 149-pound foe. Cimato dominated his opponent Jesse Rodgers, beating him in a majority decision 10-0. Cimato's win gave the Dragons a solid 10-3 team score lead after four matches.
The middle weight classes had some trouble with Rider. In the 157-pound match No. 20 B.J. Clagon won a 14-5 majority decision against Drexel's sophomore Willie Davis. Junior Austin Rose lost a tough 12-3 majority decision to No. 5 Chad Walsh at 165 pounds, and, in the 174-pound weight class, freshman Ebed Jarrell lost to Dean Sherry in a 11-3 majority decision.
Junior Alex DeCiantis took back some momentum for the Dragons when he defeated his opponent in the 184-pound weight class. He was able to defeat Michale Fagg-Daves in a 3-1 decision.
In the 197-pound weight class, junior Joshua Murphy was defeated by No. 13 Ryan Wolfe in a 10-4 decision. No. 18 junior Joey Goodhart finished off the match with a Drexel win in the 285-pound division. He beat his opponent in a 4-1 decision.
The Dragons lost this matchup by a team score of 18-16. It was close throughout, but Drexel could not win one more match to put them on top. Although their win streak was snapped, the Dragons have been wrestling extremely well and continued to do so against a tough Rider team. This loss may jump start the team's batteries again and a new win streak may start from it.
Saturday, Feb. 18 the Dragons will host the University of Maryland for a very special Senior Night. On Sunday, Feb. 19, Drexel will travel down Chestnut Street and visit Philly rival University of Pennsylvania for the last match of the weekend.