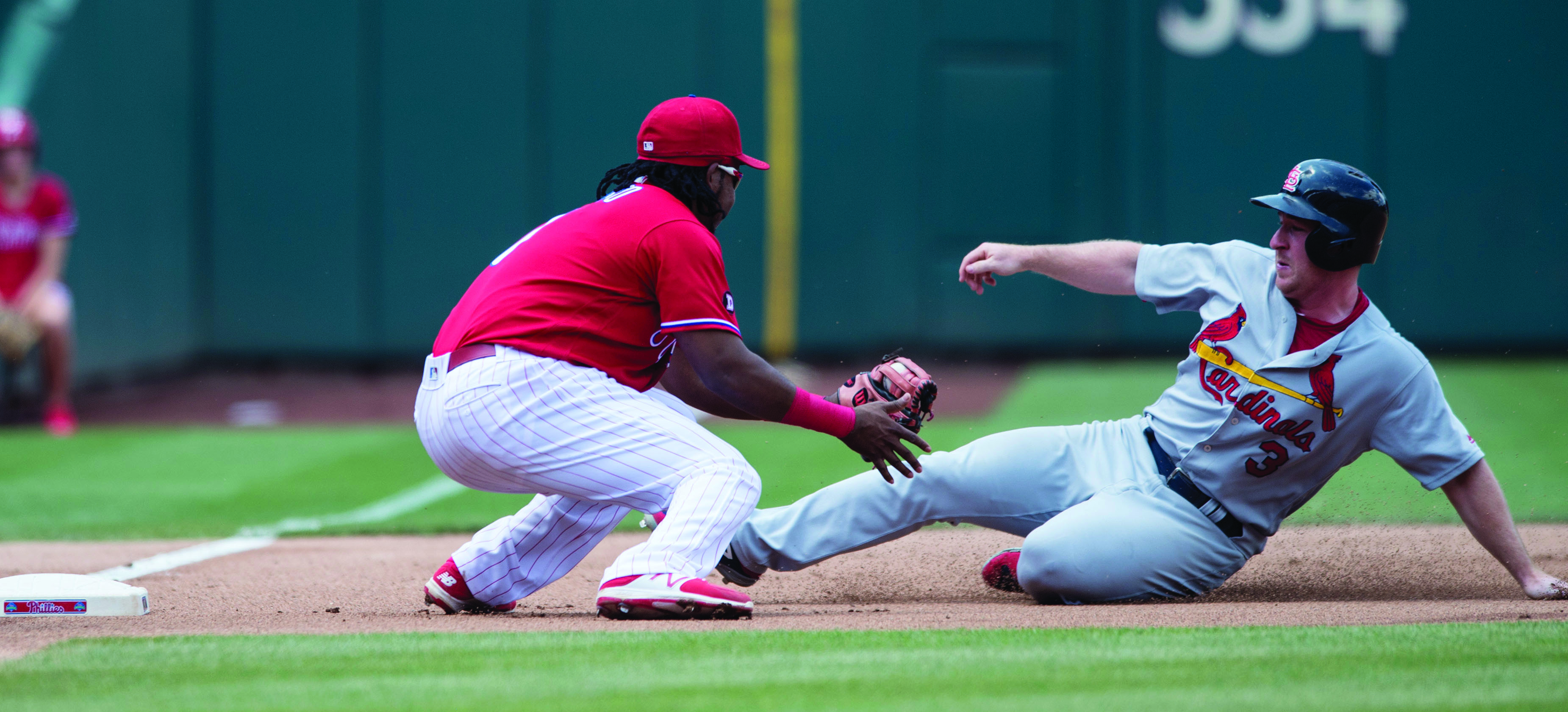 The Phillies have had a rocky season so far. They are currently fifth in the National League East division in the Major League Baseball regular season.
They played a triple header against the St. Louis Cardinals June 20-22. The Cardinals took the first two games 8-1 and 7-6, respectively, but the Phillies took the third game 5-1, holding the Cardinals scoreless until the eighth inning.
After playing the Arizona Diamondbacks June 16-18 in Philadelphia, the Phillies traveled to Phoenix for a four game series June 23-26. The Phillies took the first game 6-1, but lost the next three 9-2, 2-1 and 6-1.
In the June 27 double header series opener against the Seattle Mariners, the Phillies won 8-2. The Mariners scored their only two runs in the third inning while the Phillies tied the score in the fifth inning.
In the seventh inning, Maikel Franco hit a homerun that put the Phillies up by one. Aaron Altherr also drove in two runs in the ninth inning to help give the Phillies the win.
They weren't done with the Mariners yet. In the second game, Seattle scored the first run in the first inning, but the Phillies responded in the third inning with three runs.
By the fifth inning, the Mariners were up 4-3 and maintained this lead until the final inning where the Phillies came back with two runs to win 5-4.
Phillies pitcher Ricardo Pinto got his first Major League win in his second career start.
This weekend, June 30-July 2, the Phillies will begin a triple header against the New York Mets in New York City. The Mets are currently fourth in the division.
The last time the Phillies played the Mets was in April for a triple header, and they won two games.
Next week, the Phillies will host the Pittsburgh Pirates. The Phillies took the first game of the last triple header they played in May against the Pirates, but lost the last two.
After winning four of their last ten games, a long summer lies ahead for the Phillies. Wins against the Mets and Pirates will help them build confidence for the beginning of July.